Call: (607) 273-4095 Downtown
(607) 257-1561 Campus
Email: adulted@tstboces.org

Follow us on Facebook @TSTBOCESAdultEd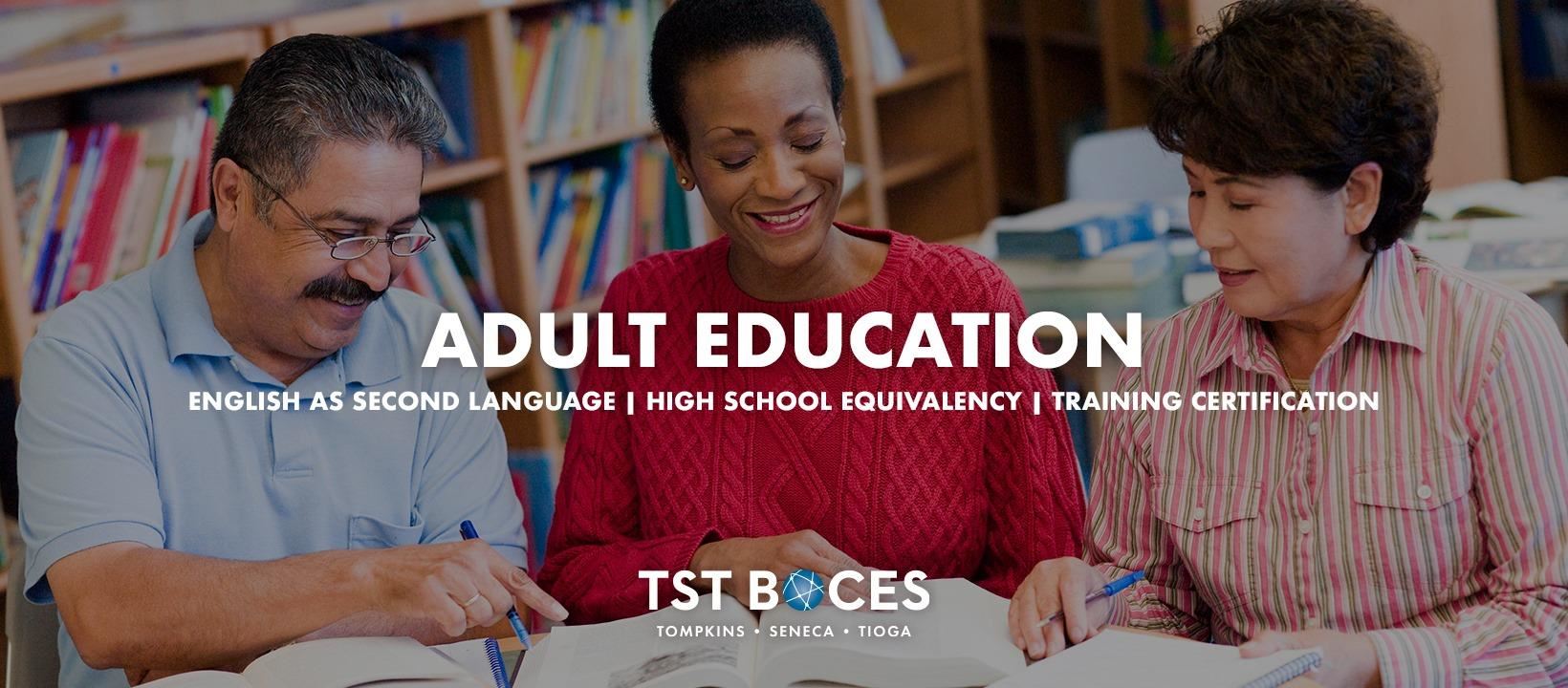 Are you a non-native English speaker preparing for the TOEFL exam? Fill out this form for more info!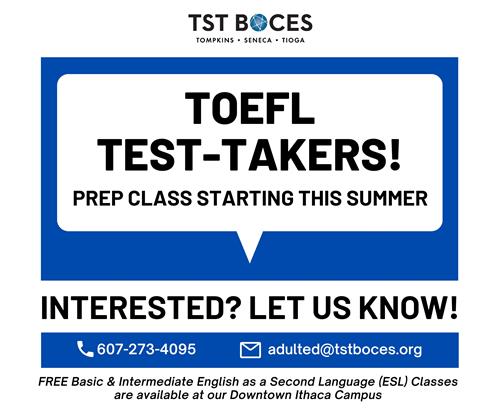 Choose Your Path
Our mission is to provide individualized career and education opportunities for all members of our community. We believe in creating a safe learning environment that fosters diversity, creativity, and community.
Our Adult Education programs allow students to choose the education and training they want on their own time.
Entering the workforce and want to strengthen your English? We provide FREE English classes of all fluency levels for people planning to enter the workforce or complete citizenship.
Complete high school and earn your TASC (formally GED) at your own pace. Our FREE program is customized to each individual offering a variety of online and in-person options
Gain hands-on experience while earning a certification through our Career & Technical Education program. Choose from thirteen specialties including welding, culinary arts, and cosmetology.
Our Adult Education Office is Located at: