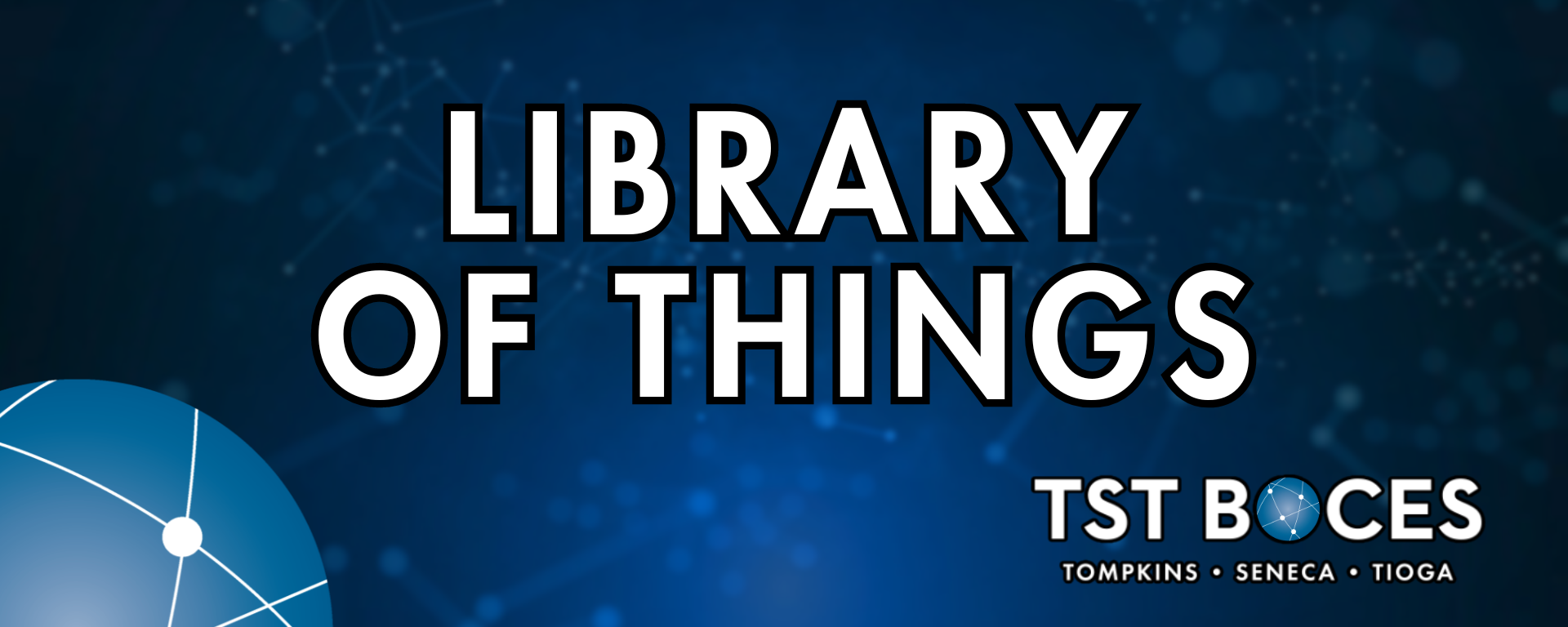 The Library of Things is managed by the Regional School Success team as a collaborative lending resource for instructional technology equipment, enrichment resources, library media tools, musical instruments, and more.
Our Library of Things is available to the region along with support in planning and implementation. For inquires, please email libraryofthings@tstboces.org.
Library of Things Lending Policy - PLEASE READ before requesting items for your classroom or instructional purposes
Library of Things Borrower's Agreement - This has to be completed and on file with the LOT department before and items are loaned. ** A School Administrator's signature is required.
Equipment Received/Equipment Returned form - you will receive this form when you pick up an item.
Browse our equipment catalog and reservation system at LibCal.