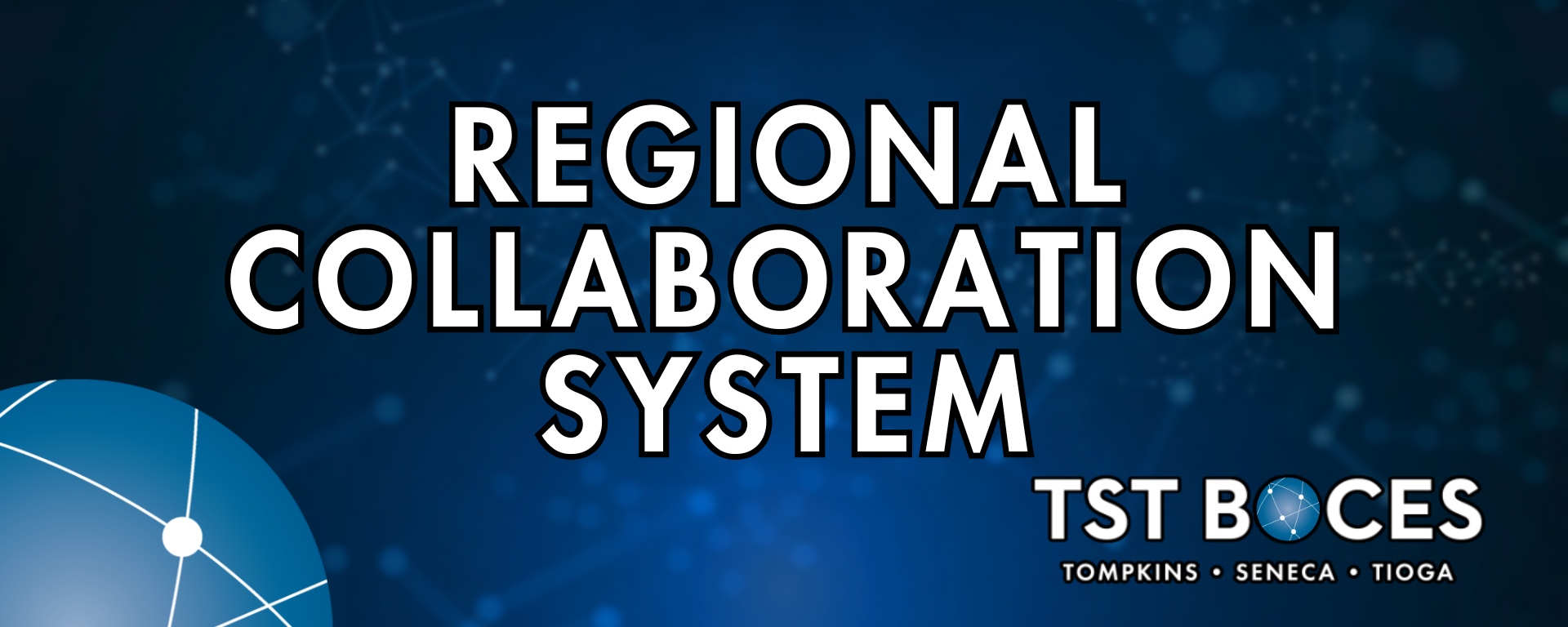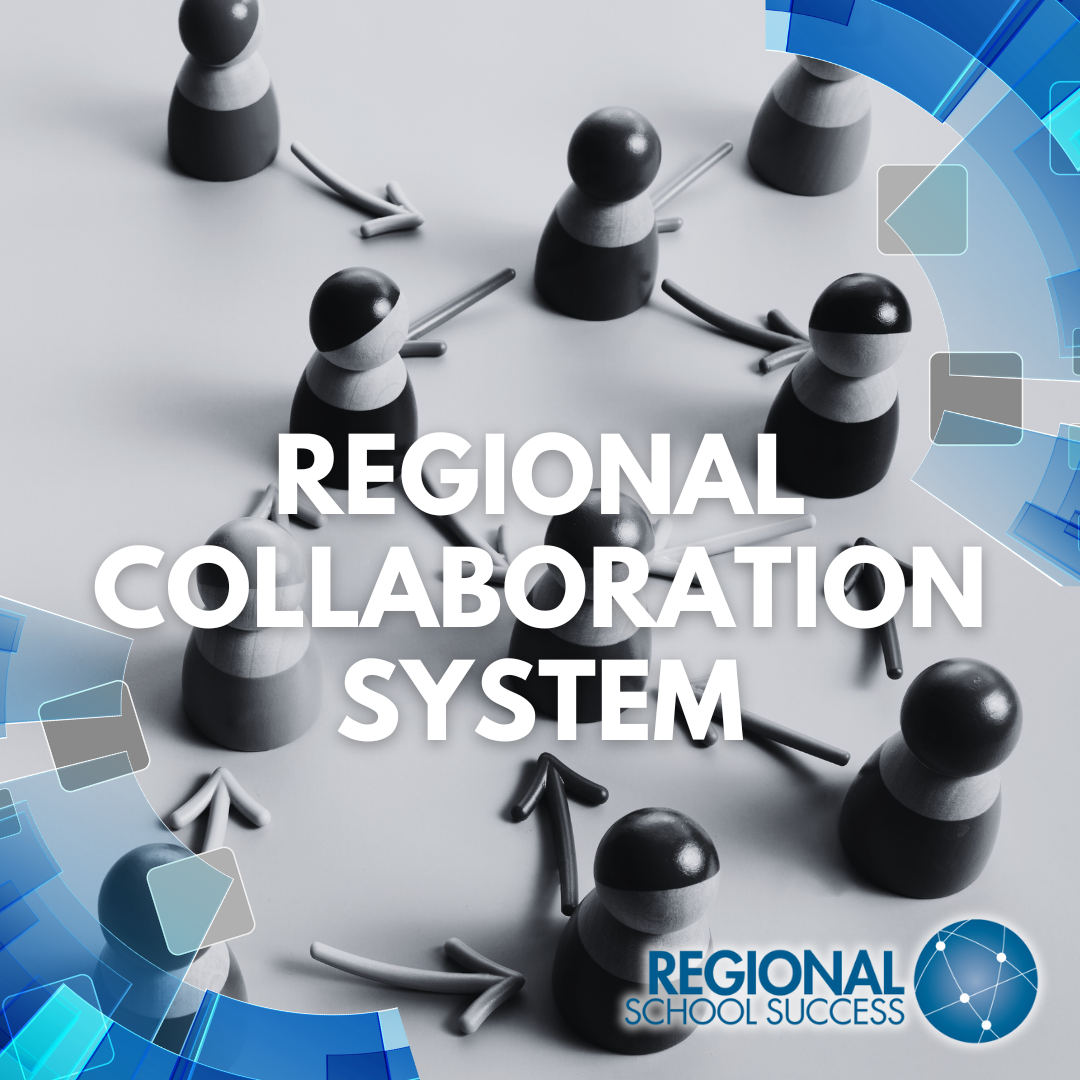 Regional Collaboration System
TST RSS facilitates the Regional Collaboration System. The system is comprised of multiple councils and content-based networks of regional educators.
A system of professional "job-alike" networks that has guiding vision, purpose, goals, regular facilitation and meeting structures, along with archival records; in order to build the capacity of the participants and contribute to regional continuous improvement goals.

Leadership for each aspect of the system is provided jointly by TST BOCES staff and district staff.

Professional Learning (PL) is coordinated by the shared leadership of each council/network and includes relevant, skilled providers and is a core component of each network/council

Modalities for learning and collaborating are flexible and selected by the participants of each - Financial support is shared jointly across the region via the Regional School Success C, I, A CoSers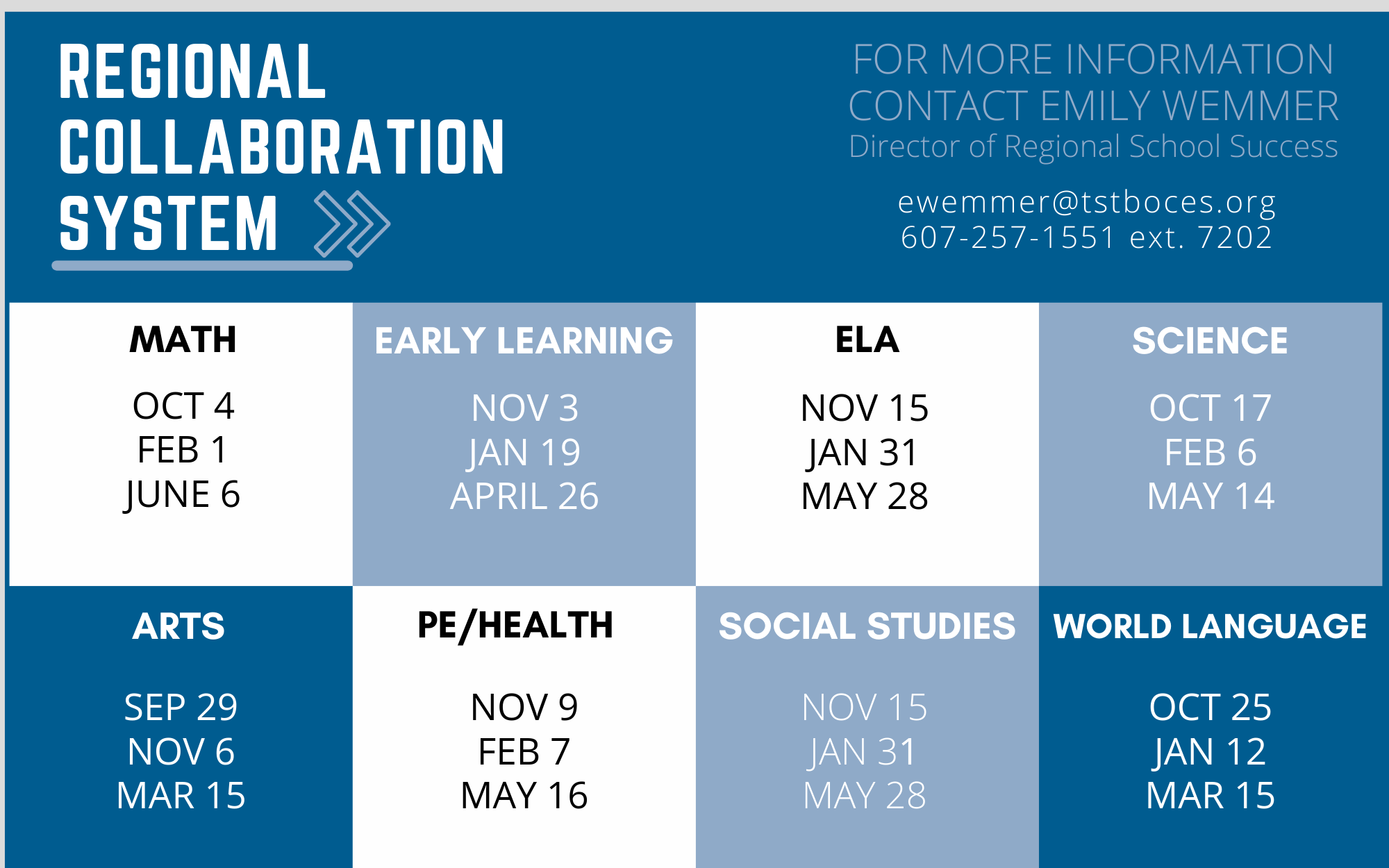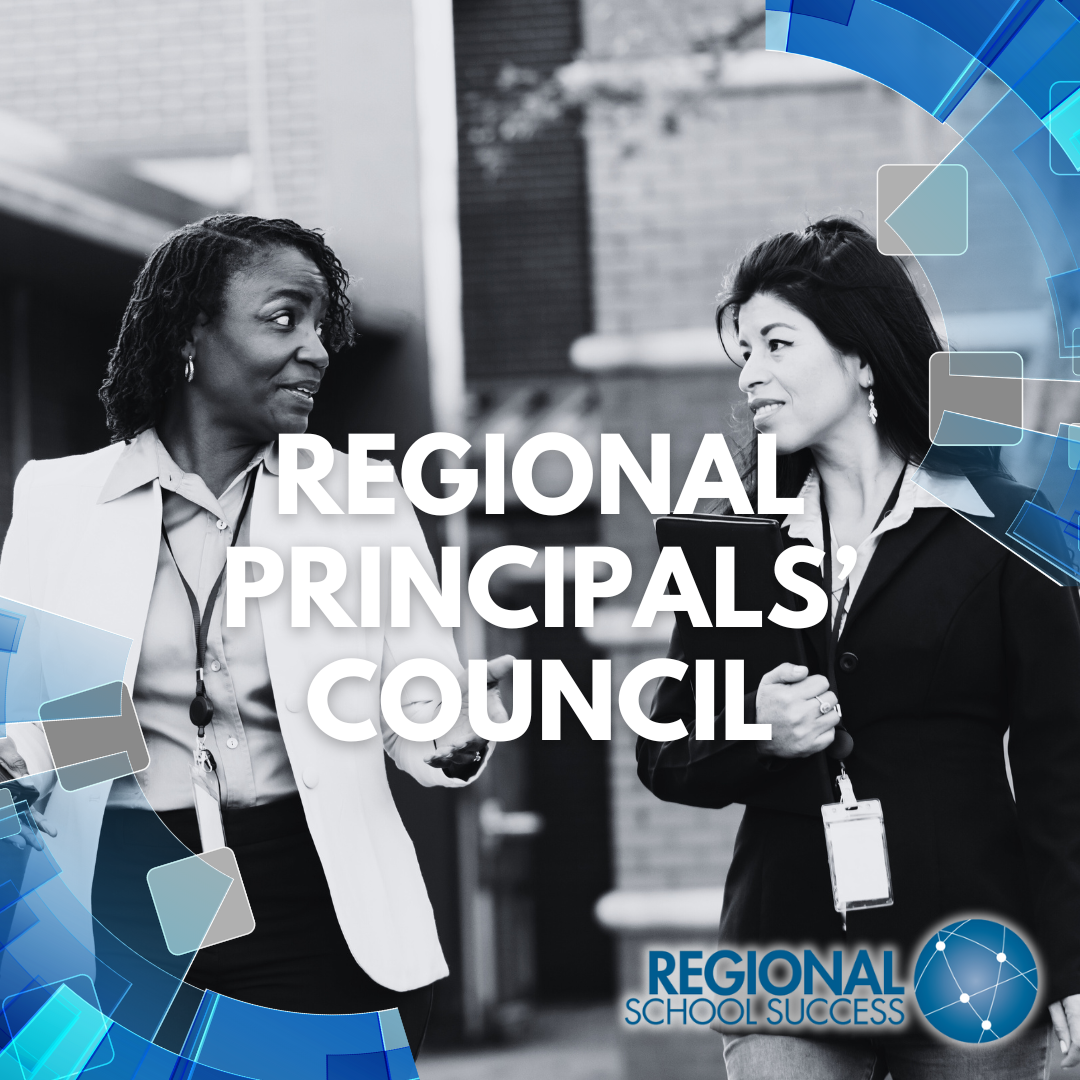 Regional Principals' Council
These councils meet concurrently, every other week, each month
Meeting #1: 2nd Tuesday - 8:30-11:00
Purpose: Provide information about New York State Education Department initiatives in the areas of Curriculum, Instruction, and Assessment (C, I, A) to school leaders in the TST BOCES region. Attendees also share questions, implementation challenges, and resources to assist each other with NYSED and local initiatives
Meeting #2: 4th Tuesday Roundtable - 8:15-9:15 (virtual only)
Purpose: Provide a regular forum for spontaneous and urgent collaboration among principals in order to build their capacity to lead Curriculum, Instruction, and Assessment efforts in their schools.
Instructional Planning Council
The Regional Advisory Council for Curriculum, Instruction, Assessment meets bi-weekly each month.
Audience: The most senior designee of the Superintendent of Schools that leads the development and maintenance of the districts' Curriculum, Instruction, and Assessment initiatives.
Purpose:
Consider and set the regional direction and decision-making around matters relating to utilization of TSTBOCES RSS services to support C, I, A.

Oversight, support, and monitoring of the Regional Collaboration System, inclusive of all regional content networks

Identify, develop, share, review, and monitor promising practices in order to build the capacity of teachers to promote academic achievement, cultural responsiveness, and social-emotional developmental health.