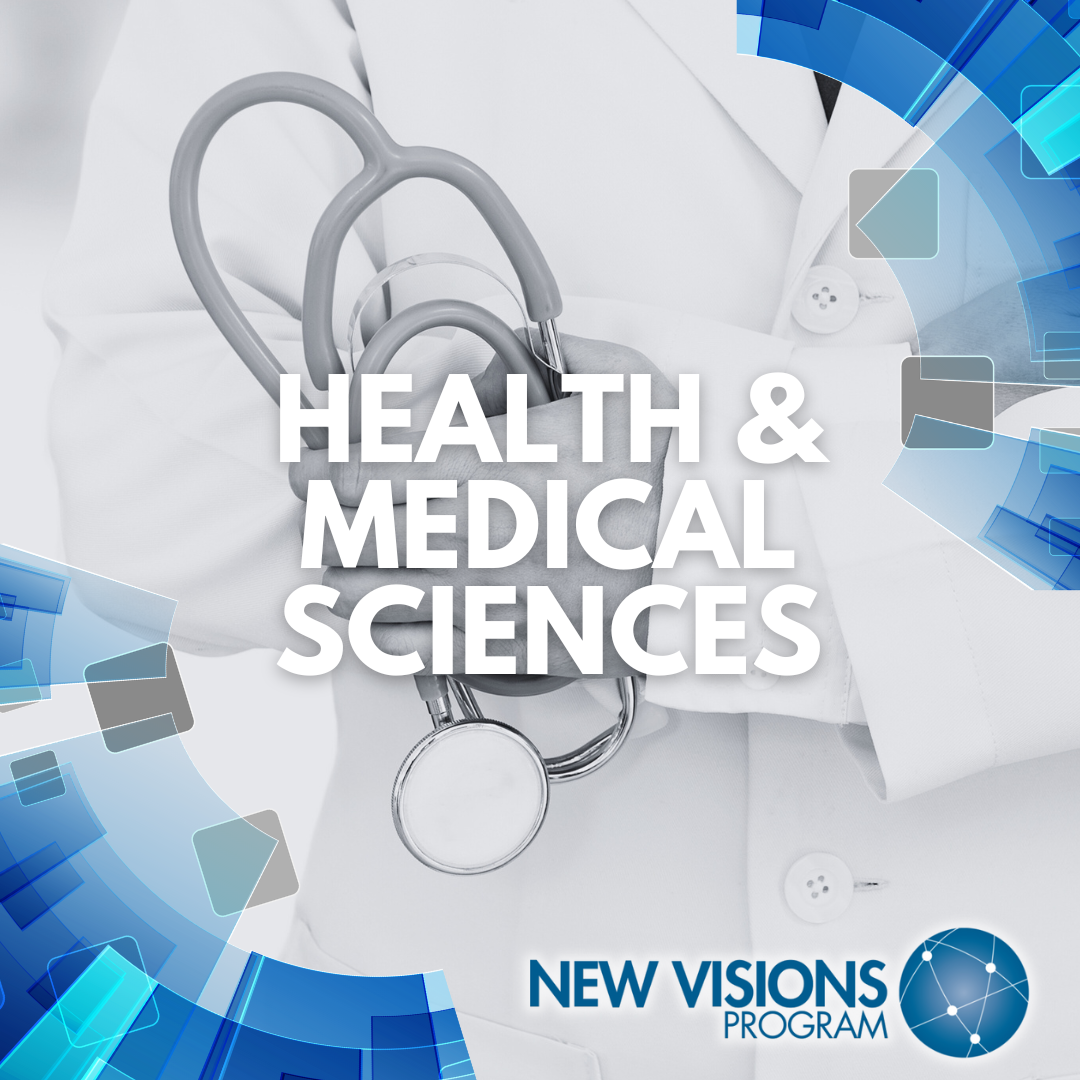 New Visions Health & Medical Sciences is an academically
rigorous professional studies program for college-bound
high school seniors who are interested in careers such as
medicine (including physician and physician assistant), nursing, pharmacy, dentistry, medical technology, physical therapy, nutrition/dietetics, and medical research.

​Clinical experience is the core of the program.
Students are immersed in the medical field through a
combination of classroom learning and clinical rotations
(internships) in departments at Cayuga Medical Center
and medical practices and health agencies in the
community. Through daily involvement with medical
staff, students learn what is required of health care
professionals and understand how their education
correlates to real-life situations on the job. Students get
first-hand experience with the professional demands
of a busy medical environment and see how working
together as a team can provide quality patient care.
New Visions students assist with patient care, learn about laboratory and diagnostic procedures, and work alongside medical and support professionals in virtually every health and medical specialty during the course of the year.

​New Visions students usually take one or two morning
classes at their high schools. Then, they head to Cayuga
Medical Center for New Visions from 10 a.m. to 2 p.m.
When their work at the hospital is complete, most
students return to their high schools for academics,
athletics, and other extracurricular activities.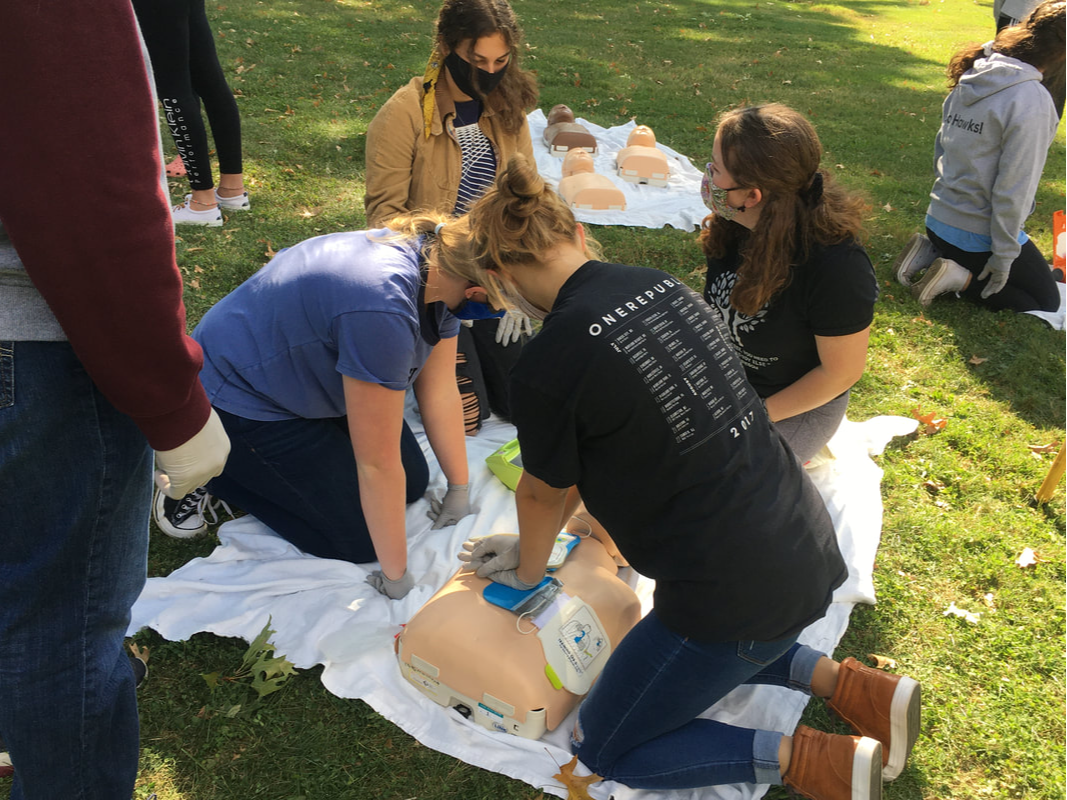 EXPLORE NEW VISIONS HEALTH & MEDICAL SCIENCES
Examples of where New Visions students work and learn:
​• Cardiac Catheterization
• Emergency Department
• Intensive Care Unit
• Laboratory
• Maternity
• Medical/Surgical Patient Floors
• Nutritional Services
• Operating Room
• Pediatrics
• Pharmacy
• Physical Therapy/Rehabilitation/Occupational Therapy
• Radiology
• Wound Clinic
• Support Services
• Biomedical Engineering-Materials Management
• Oncology
• Safety and Security
• Facilities Maintenance
• Environmental Services
• Bangs Ambulance
• Brookdale Assisted Living and Memory Care
• Convenient Care/Urgent Care
• Dental and Medical Private Practices
• Surgicare
​• Finger Lakes Independence Center
• Island Health & Fitness Center
• New York Chiropractic College
• Upstate Medical University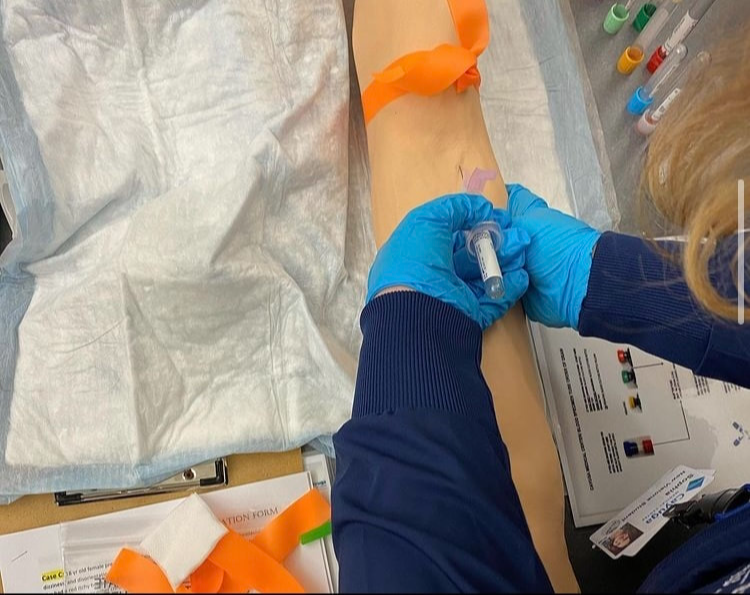 ​Health & Medical Sciences Employment Environments
Medical laboratories

Federal government agencies

Private agencies

Insurance companies

Pharmaceutical companies

Consultant firms

Manufacturing companies

Hospitals

Nonprofit organizations

Outpatient care facilities

Physicians' offices

Clinics
College Concurrent Enrollment Credits

Tompkins-Cortland Community College Concurrent Enrollment :

BIOL 131 – Principles of Human Anatomy and Physiology I
​– 4 credits
​
BIOL 132 – Principles of Human Anatomy and Physiology II
​– 4 credits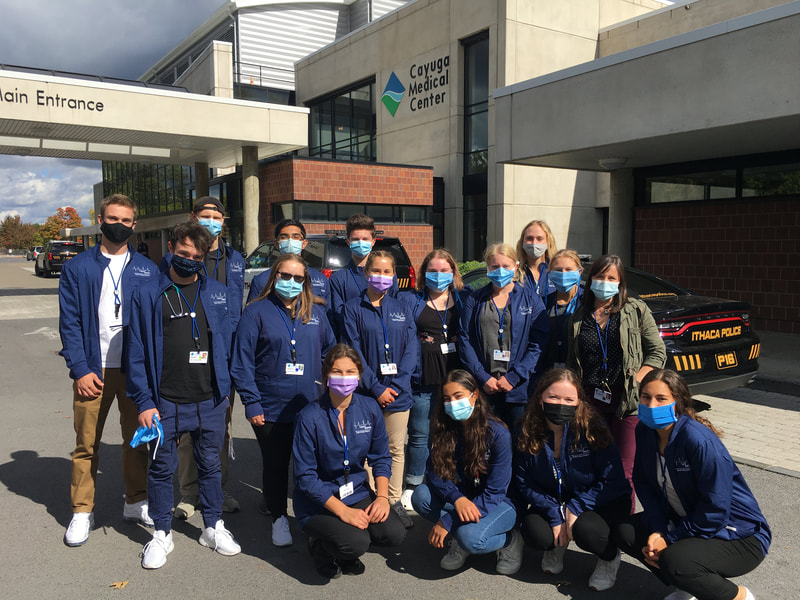 New Visions Health & Medical students are accepted at a wide range of top colleges and universities, including:
Albany College of Pharmacy & Health Sciences

Binghamton University

Boston University

Brandeis University

Clarkson University

Cornell University

Hobart & William Smith Colleges

Ithaca College

Lemoyne College/St. Joseph's College of Nursing

Middlebury College

Northeastern University

Ohio State University​

​Pennsylvania State University

Rensselaer Polytechnic Institute

Rochester Institute of Technology

St. John Fisher College

SUNY Albany, Buffalo and Geneseo

SUNY Upstate Medical College Early Assurance

Syracuse University

University of California at Berkeley

University of Pittsburgh

University of Rochester