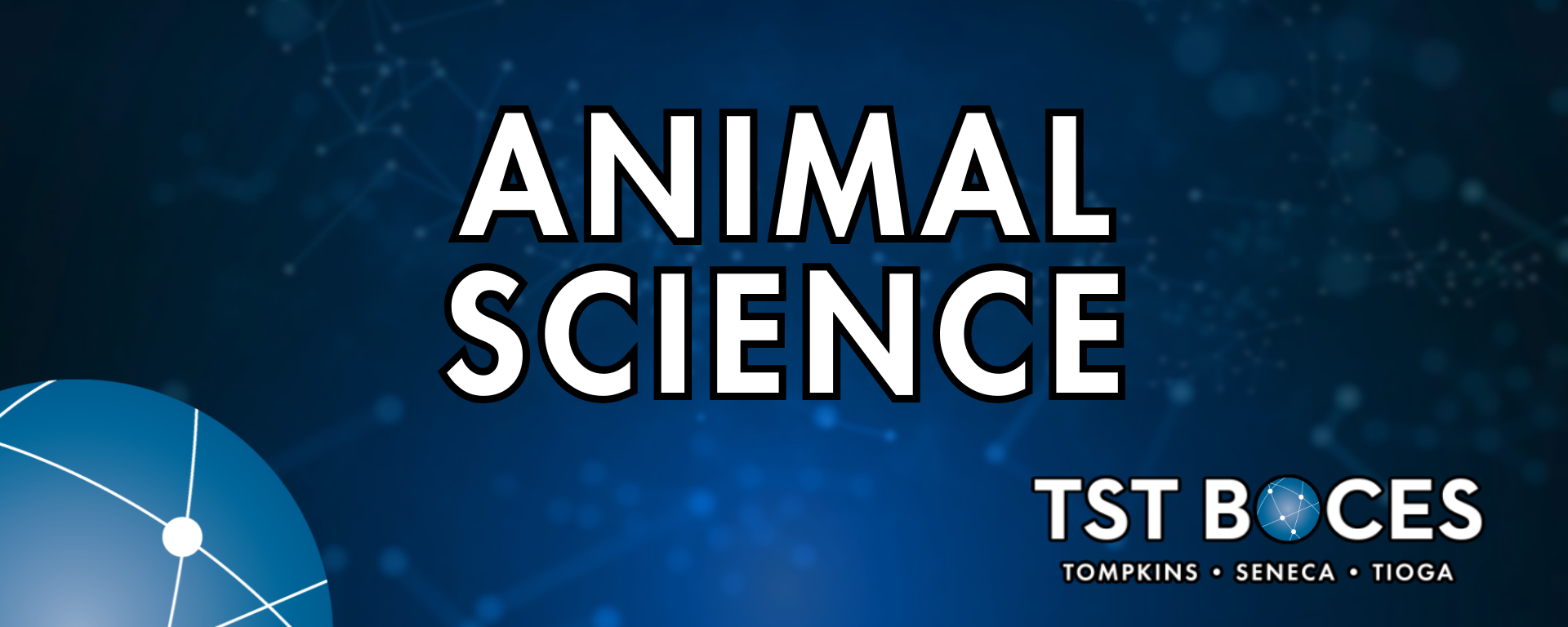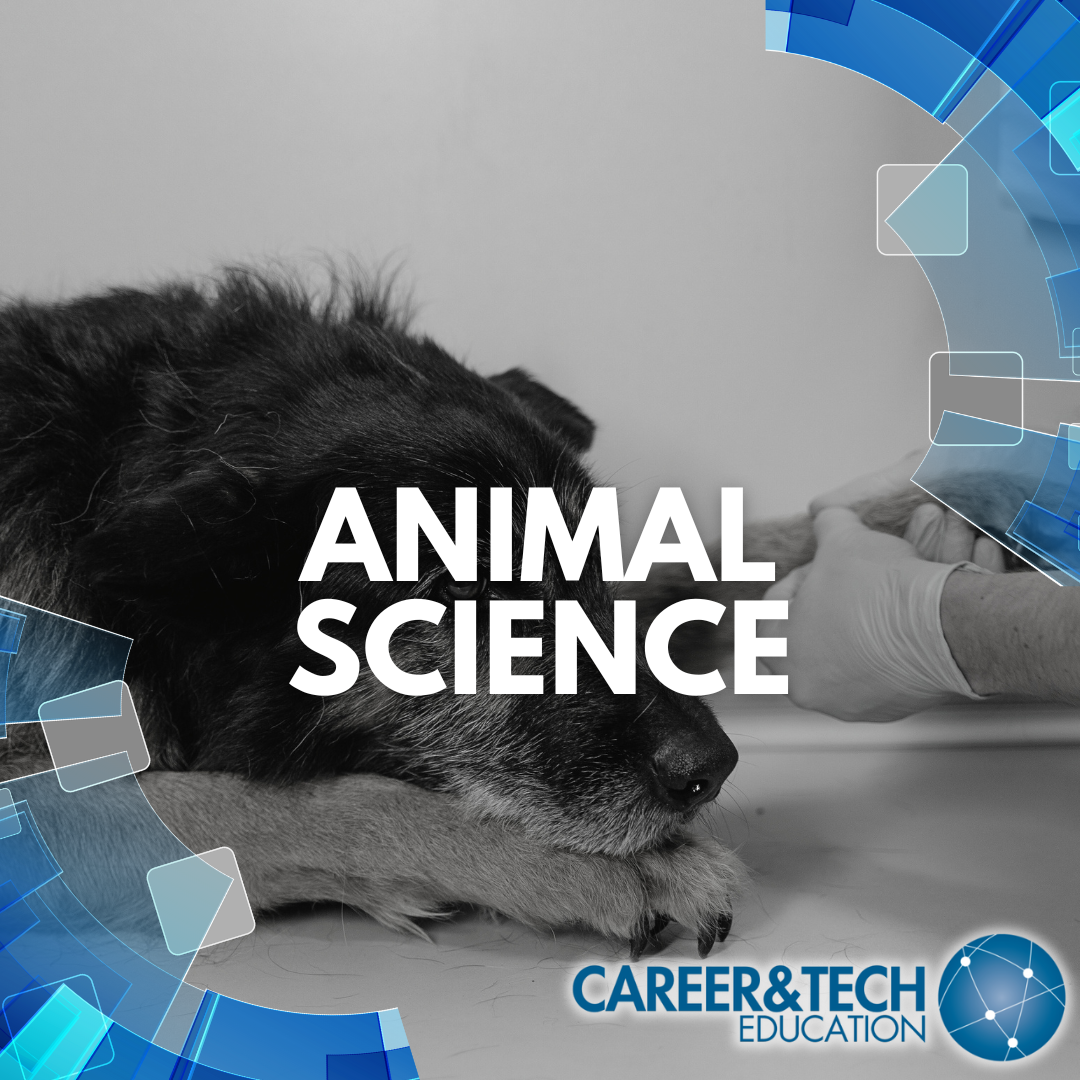 This program prepares students for a wide range of careers related to animal care and veterinary science. The driving objective of the course is client education in order to allow students to effectively recall and communicate with others on the practice care and management of different species of animals.

Topics of study include: animal health and disease, nutrition, reproduction, parasitology, anatomy and physiology, and animal behavior. Students work with a variety of companion and production animals to enhance their skills in animal handling, care and management. Students will perform clinical procedures that are commonly performed at veterinary clinics and learn the technical skills to operate and manage a dog grooming clinic. Leadership opportunities are available in this class through the local chapter of the National Student Leadership Organization, FFA (Future Farmers of America), where students participate in leadership training, workshops and national conferences.
Animals in the Animal Science classroom are used as educational tools in the program. Animal care and grooming clinics are implemented to help students to learn standard operating procedures by following written protocols, documentation, team work, problem solving, and verbal communication/instruction in a professional work environment.
Animal anatomy and physiology

Animal genetics and reproduction

Clinical exams

Hospital procedures

Parasitology

Office management

Laboratory techniques

Animal nutrition

Basic and advanced grooming

Animal behavior

Animal handling and restraint

Exotic animal husbandry

Animal nomenclature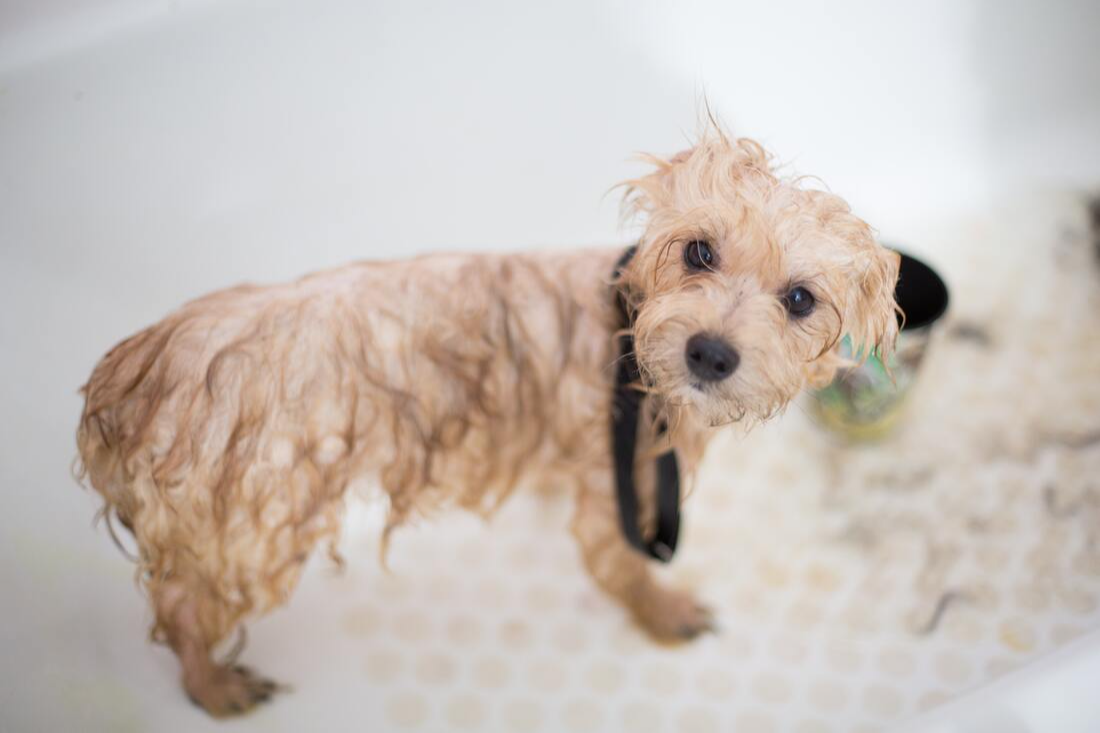 Veterinary Assistant

Animal Laboratory Assistant

Pet Groomer

Animal Shelter Worker

Pet Salesperson

Animal Caretaker

Veterinarian

Dairy Manager

Kennel Assistant

Herds Manager

Veterinary Technician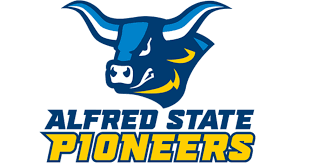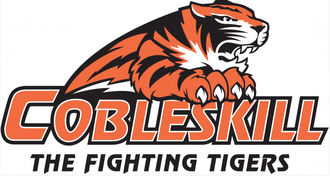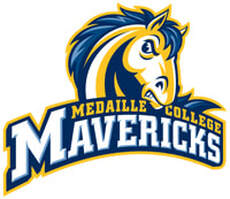 Concurrent Enrollment Credits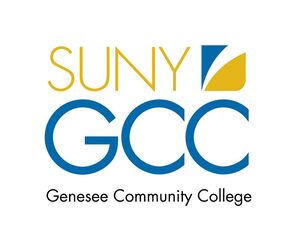 Genesee Community College
VET 100: Veterinary Technology Orientation (1 credit)

VET 101: Introduction to Veterinary Technology (2 credits)