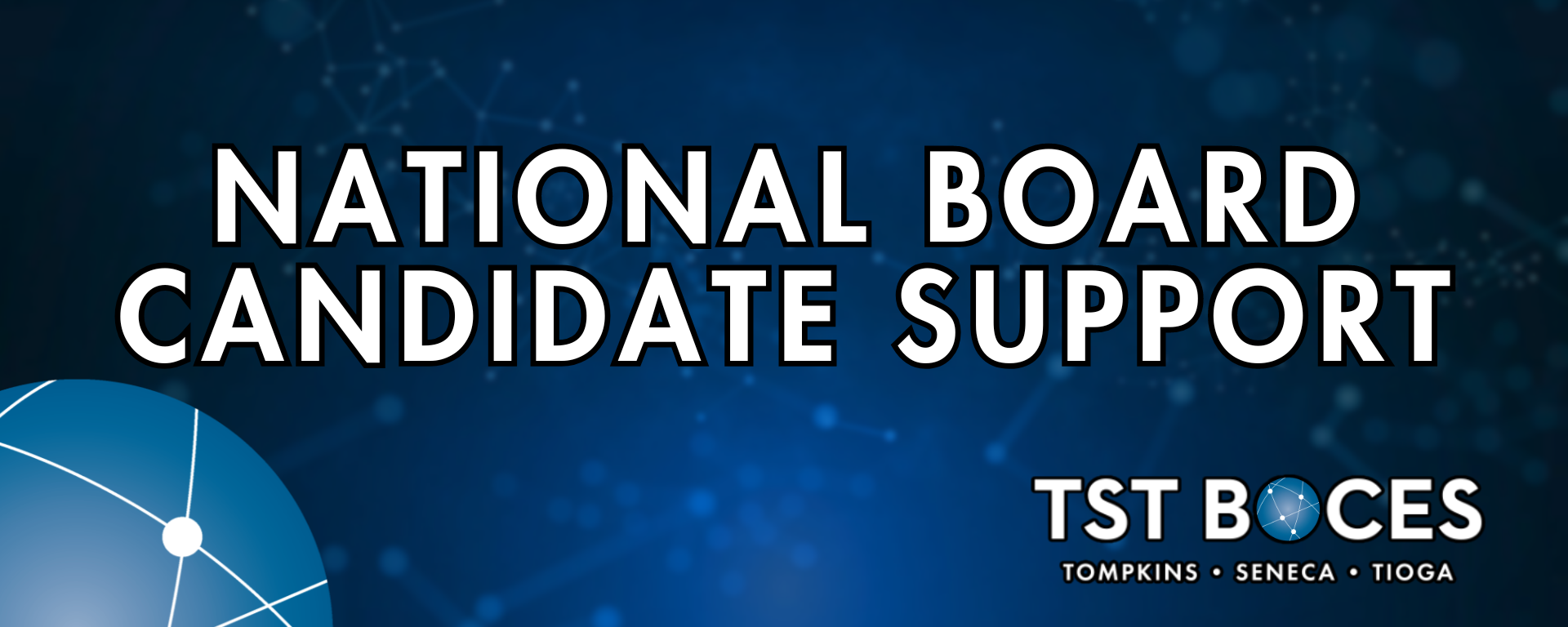 National Board Candidate Support COSER
Using the expertise of trained Professional Learning Facilitators, the teachers are lead toward the highest standards of teaching and leadership along their path of professional growth.
National Board Certification was designed to develop, retain and recognize accomplished teachers and to generate ongoing improvement in schools nationwide. It is the most respected professional certification available in K-12 education. Created by teachers, for teachers, the National Board Standards represent a consensus among educators about what accomplished teachers should know and be able to do.
The TST BOCES National Board Candidate Support COSER provides exclusive access to a variety of learning opportunities and individualized support locally. The complexity and rigor of the National Board process are intense. With these supports, participants will find the path to NB certification more manageable and will be more likely to achieve.
Supporting teachers through this COSER allows the expense of subsitutes, conferences or workshops to be aidable through BOCES. Additionally, for candidates who receive the Shanker Grant, districts will be supported to apply for the $500/candidate of grant funding.
To learn more about National Board Certification visit nbpts.org