Electric Vehicle Charging Stations
TST BOCES is Leading The Charge Towards a Cleaner, Greener Future!
Employees Can Now Charge Their Electric Vehicles While at Work
Welcome to the Future!
TST BOCES faculty and staff now have access to electric vehicle charging stations on campus!
Two Convenient Charging Locations at TST BOCES:

Administration Building (A)
Nearest to Warren Road

Facilities Building (G)
Nearest to Buildings Main Entrance
Setup Your Account in 3 Easy Steps!

1. Download EV Connect from Apple Store or Google Play
2. Create an account using your TST BOCES email
3. Contact Energy Management to finalize your account
EV Connect App:

LOCATE available charging stations nearby
MONITOR charging progress in real-time
PAY $.15 cents per kilowatt hour
Join The Charge!

Contact Energy Management
(607) 257-1555 Ext. 6021
mmedina@TSTBOCES.org

Ready to Join the Charge?
Our team of Energy Management experts partner with clients to provide a comprehensive breakdown of the costs and benefits associated with launching an electric vehicle charging station. During an initial consultation, our team will identify funding opportunities, including state aid and federal grants, which may offset the total cost of your EV project.
4 Reasons to Consider EV Charging at Your School:

1. DEMONSTRATE a commitment to sustainability
2. ESTABLISH innovative leadership in the community
3. EARN significant financial incentives
4. ATTRACT and retain top industry talent
Getting Started:

Schedule a consultation with TST BOCES Energy Management experts to learn more about how to invest in a cleaner, greener future for your school.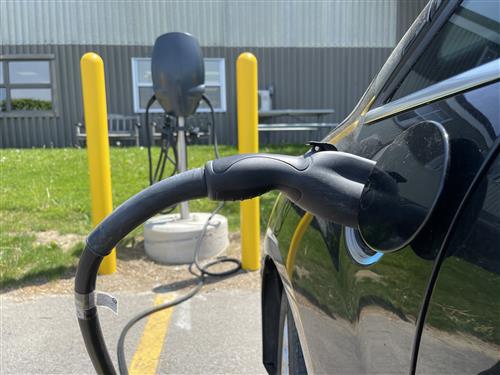 Understanding Indicator Lights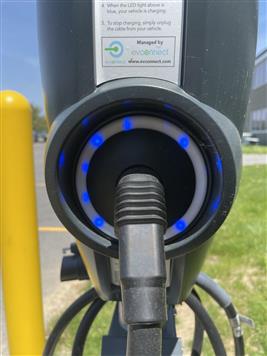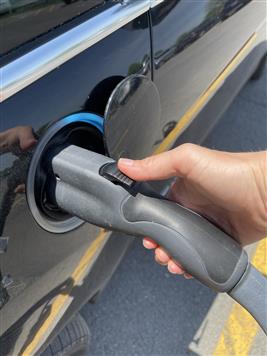 How to Use Charging Station