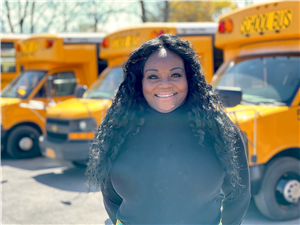 Transportation Specialist Services
TST BOCES offers several transportation related options to ten subscribing school districts (Candor, Dryden, Groton, Ithaca, Lansing, Newark Valley, Newfield, South Seneca, Southern Cayuga and Trumansburg). Our Transportation Specialist Services include New York State mandated courses and training, as well as supplemental activities for all transportation providers.
Meet TST BOCES newest safety training tool!
Buster the Bus is a fully animated remote-controlled robot who teaches the importance of bus safety to Elementary school-aged children. He moves, speaks, listens, plays MP3s, and activates his lights all by remote control. With his stop-arm, he has all the warning devices of a real bus. He can wink, blink, and move his eyes, and with his smiling mouth, he presents a positive and friendly image to young and old alike. Schedule a meeting to meet Buster today!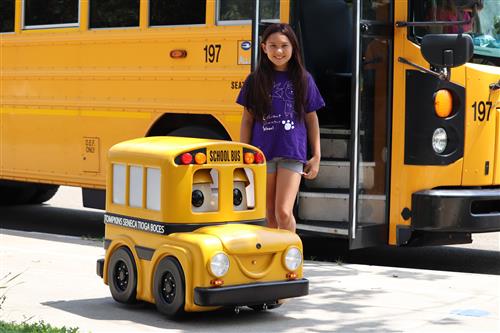 Training & Certifications