🌟 Celebrating Excellence — TST Assistant Superintendent for Student Services, David Barr, is the 2023 recipient of Racker's Special Friend Award! 🌟David is a true community champion, building the bridge for educational and mental health collaboration between the organizations of TST BOCES and Racker. We're so proud of you, David! Congratulations on this accomplishment 🎉 #CommunityService #SpecialFriendAward #BOCESProud Read more about this incredible honor:
https://www.tstboces.org/article/1262789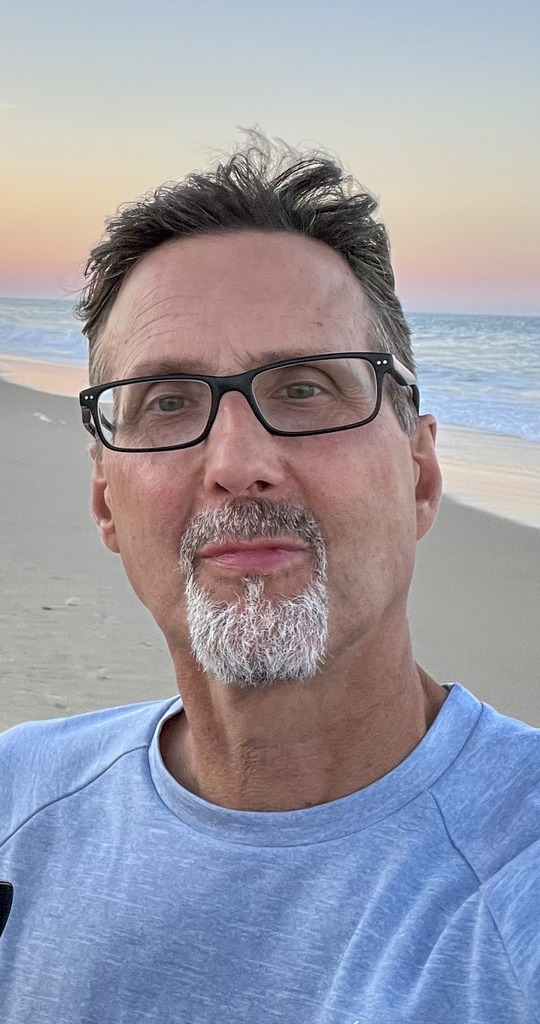 🍴✨Elevating Culinary Excellence — Culinary Arts Senior Class Masters Mock Interviews👨‍🍳🙌 Grateful to our incredible collaborating businesses serving as interviewers: Serendipity Catering, Ithaca College Dining Services, Cornell University's Staler Hotel, Marriott Hotels, Kendal At Ithaca, Longview, and Youth Employment Services from Ithaca Youth Bureau. Together, we're shaping the future of culinary excellence! 🍽️👩‍🍳#WorkplacePreparation #CareerReady #MockInterviews #CulinaryExcellence #BOCESProud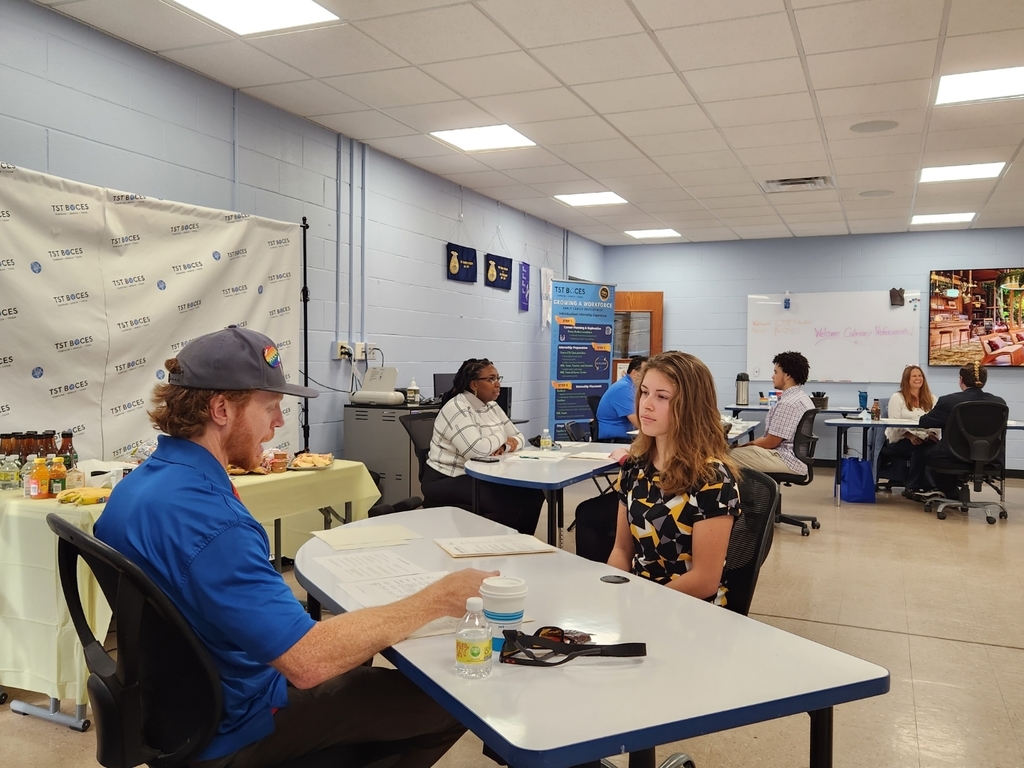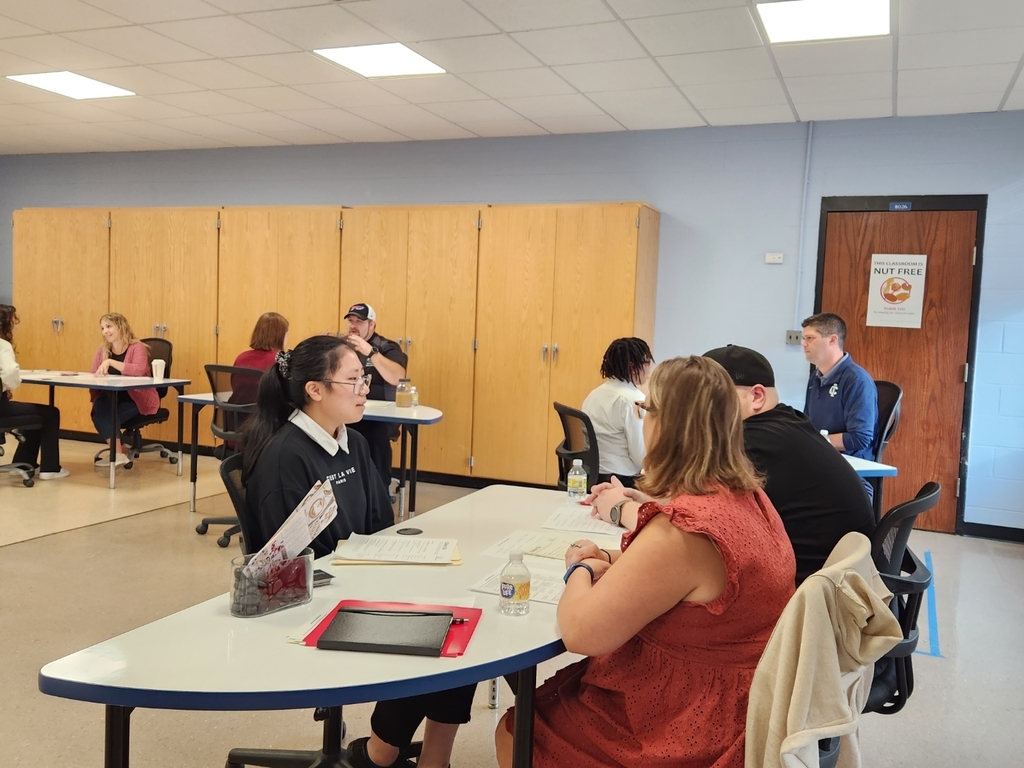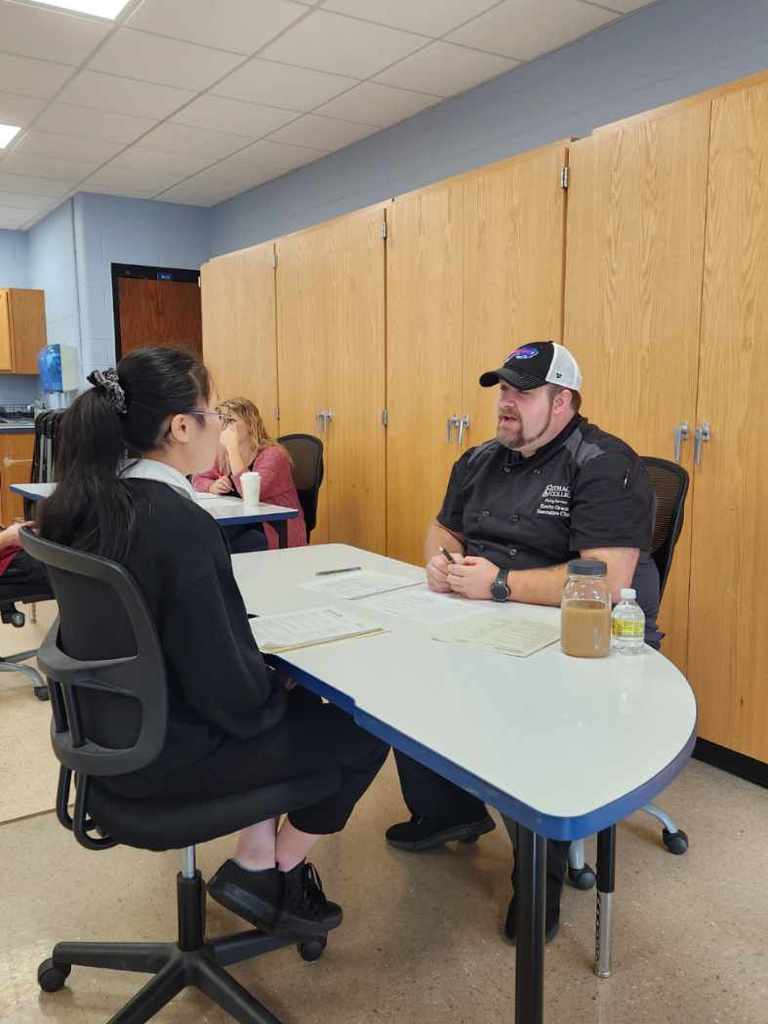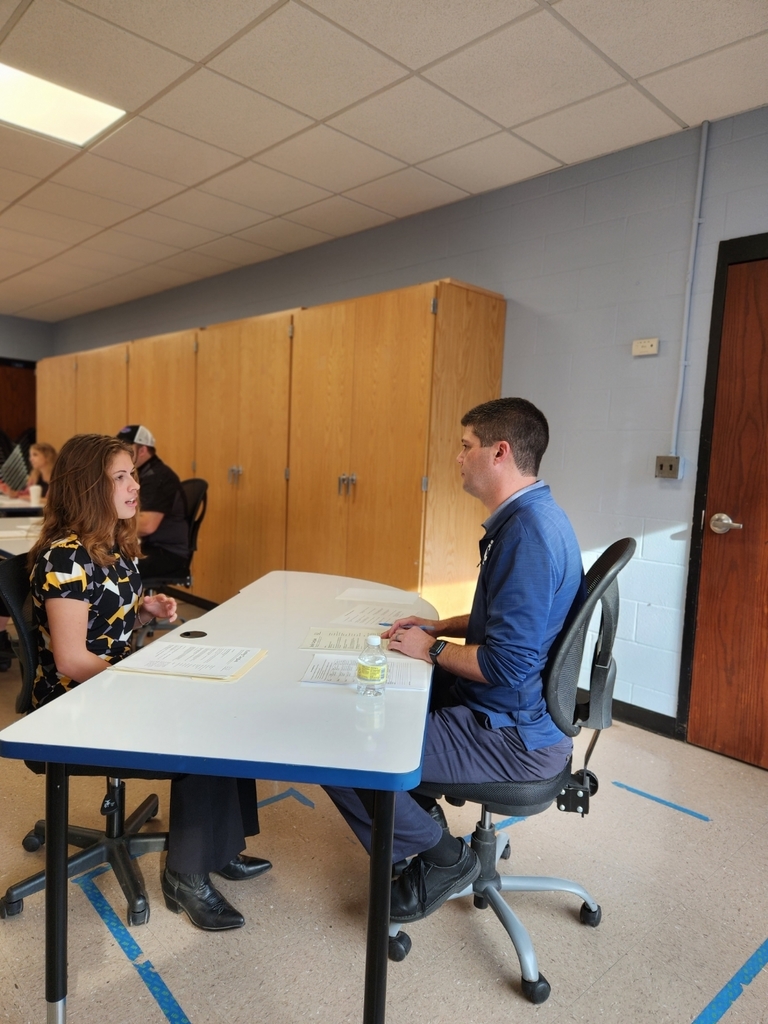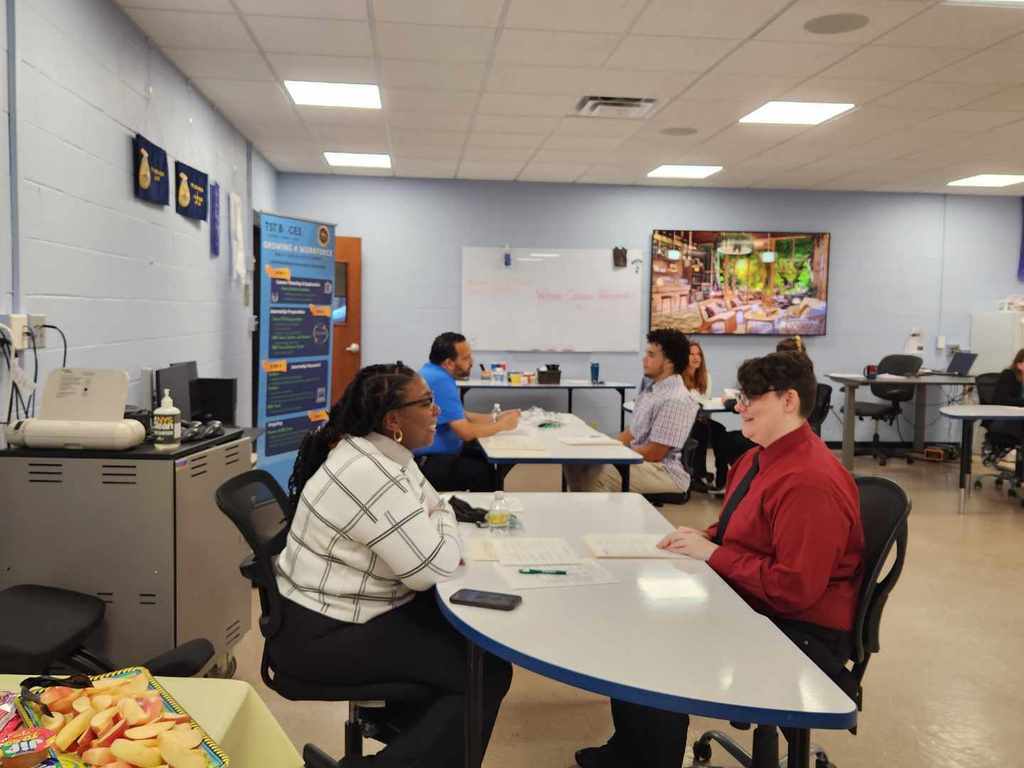 🏅 Celebrating Outstanding Achievement! CTE's Second "Caught in the Act Award" goes to Mason Braid and Jaylynn Rich. Mason's math skills and helping hand, combined with Jaylynn's positivity and unwavering work ethic, make them shining stars of CTE's September soft skills- Attendance & Dependability! Both have perfect attendance and are the epitome of dependability in the classroom. Congratulations!👏🌟 #CTEChampions #PerfectAttendance #TeamDependable #BOCESProud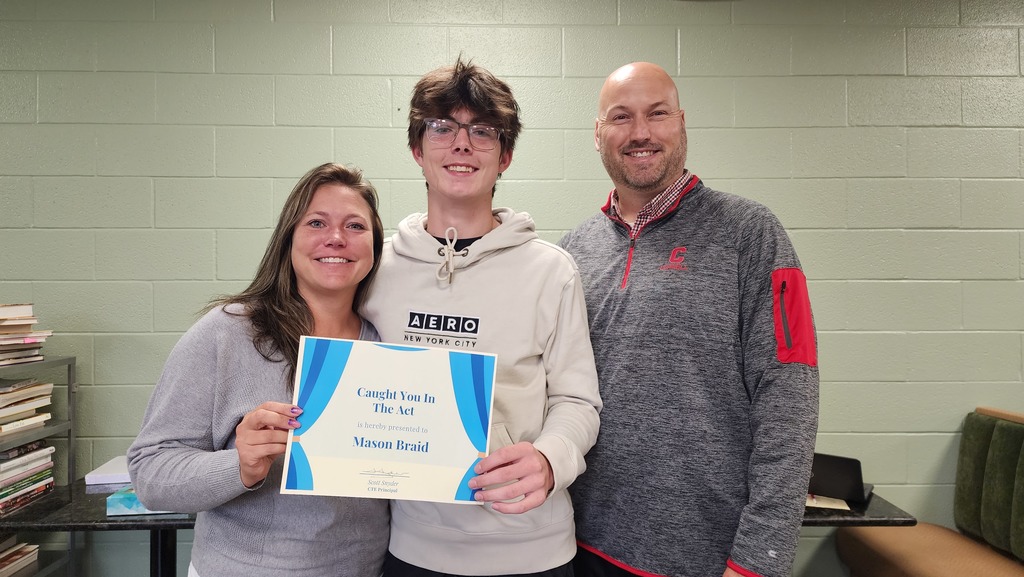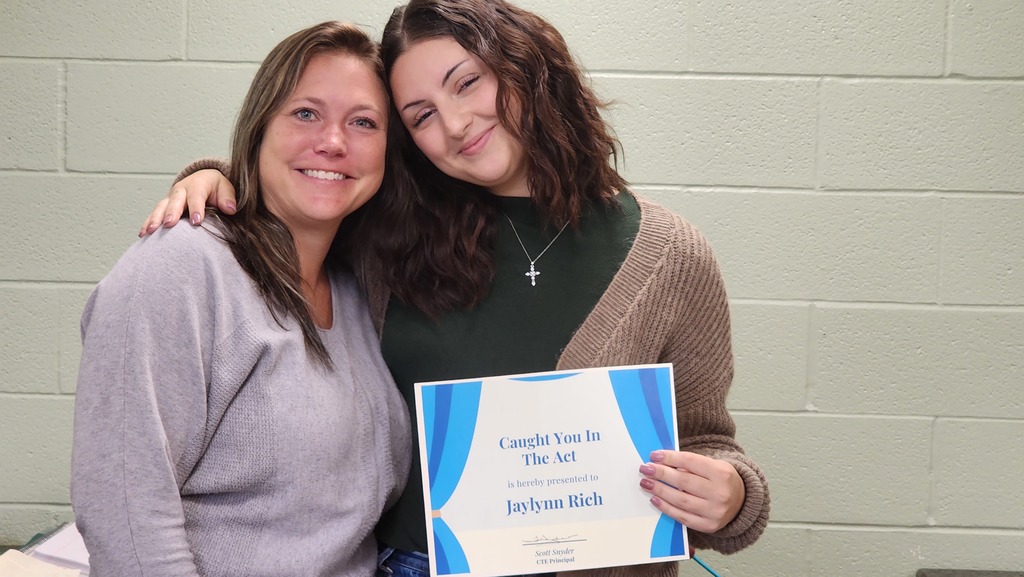 Yesterday, administrators and district leaders came together at the TST campus for the DEI Regional Task Force. 🌍👥🗺️ They collaborated on building common regional approaches to implementing inclusive and equitable practices. It was an opportunity to learn, problem-solve, and collectively foster progress in our shared districts for diversity, equity, and inclusion. 🤝🏫🙌#DEITaskForce #EquityInEducation #EducationForAll #DiversityandInclusion #BOCESProud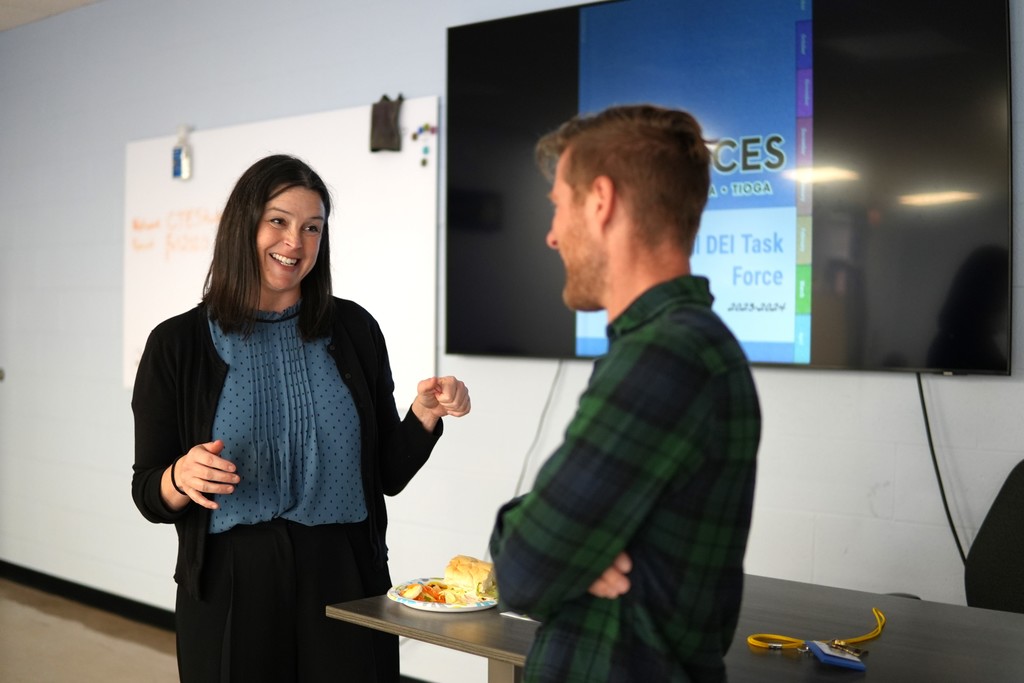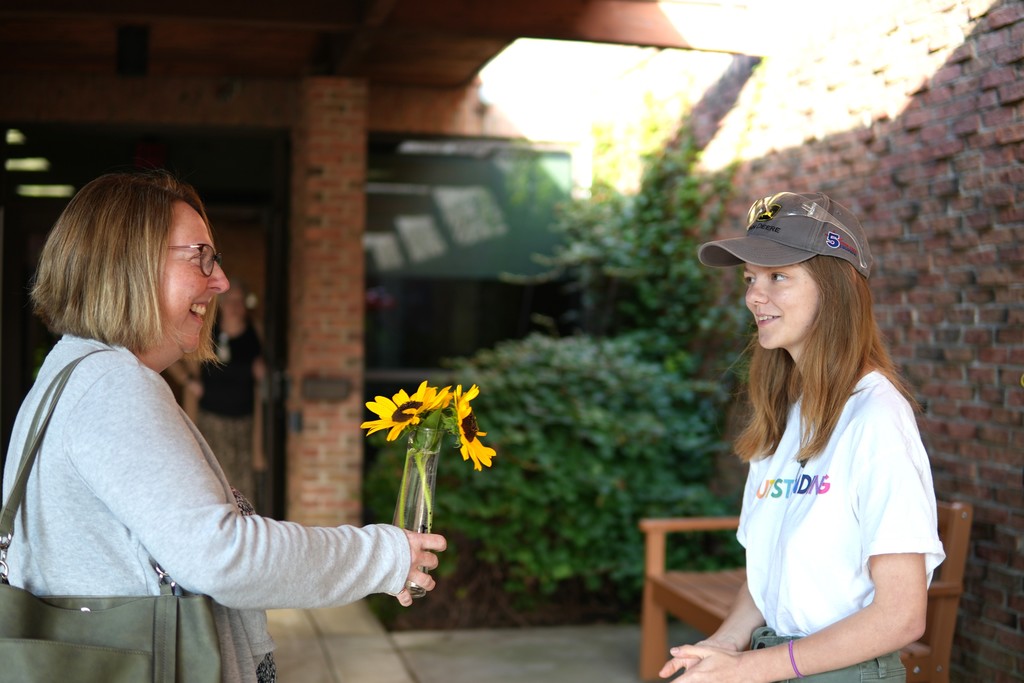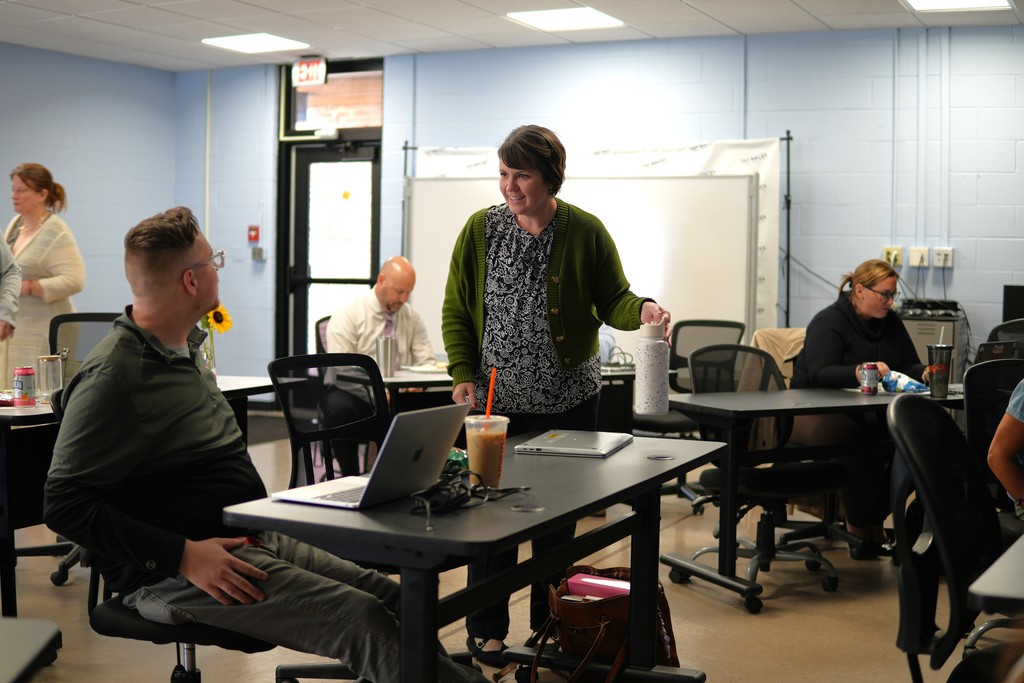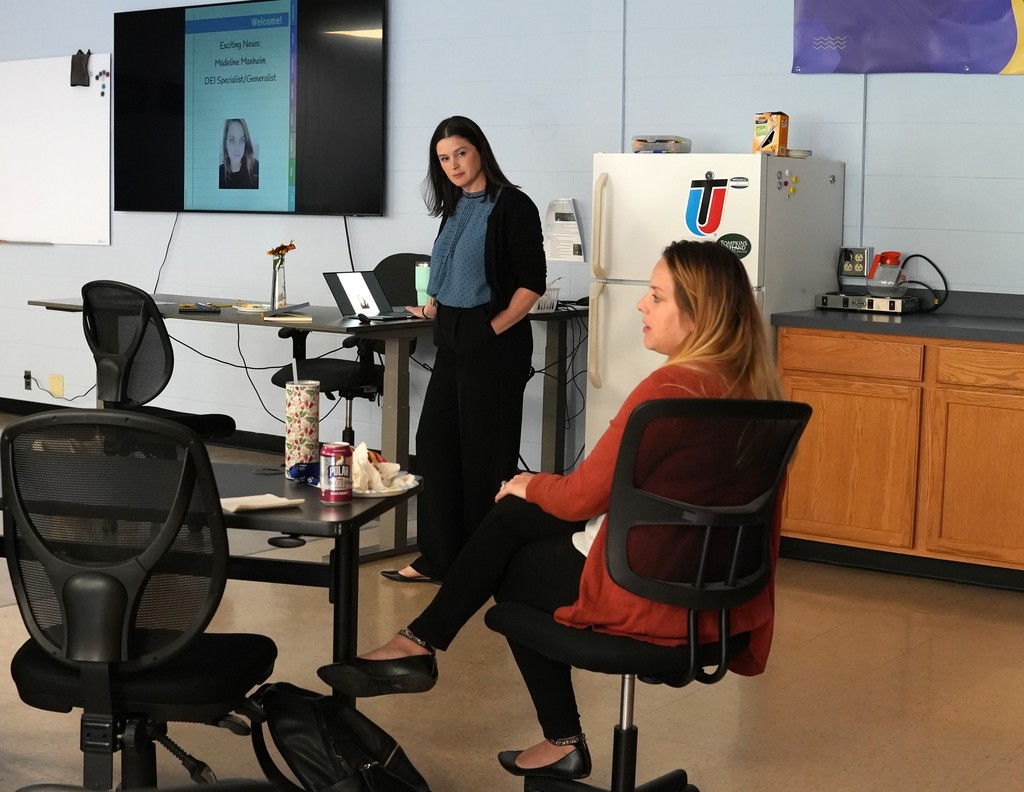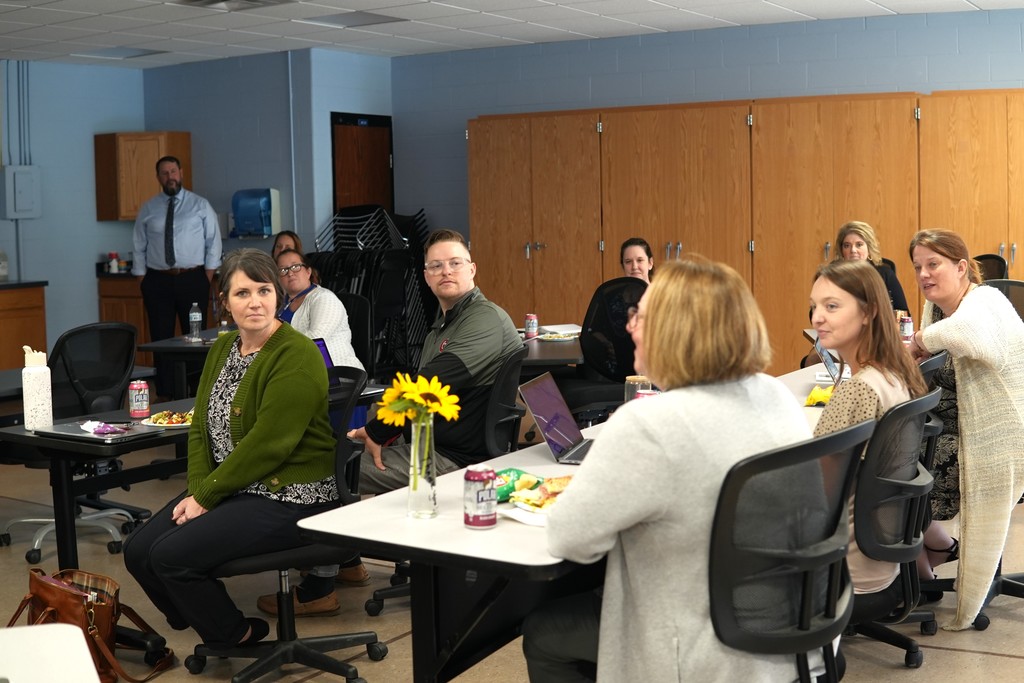 Fluttering Dreams Take Flight! 🦋🌟Students in Mrs. Gucwa and Ms. Gray's class had an awe-inspiring surprise awaiting them as they got off the bus today. The butterflies they had cared for and nurtured as part of their study on the butterfly life cycle, had hatched over the weekend. The surprise hatching added a touch of magic as the students released the butterflies into the TST Garden this morning. 💫🦋🌿#ButterflyDreams #LearningInBloom #LifeCycleWonder #BOCESProud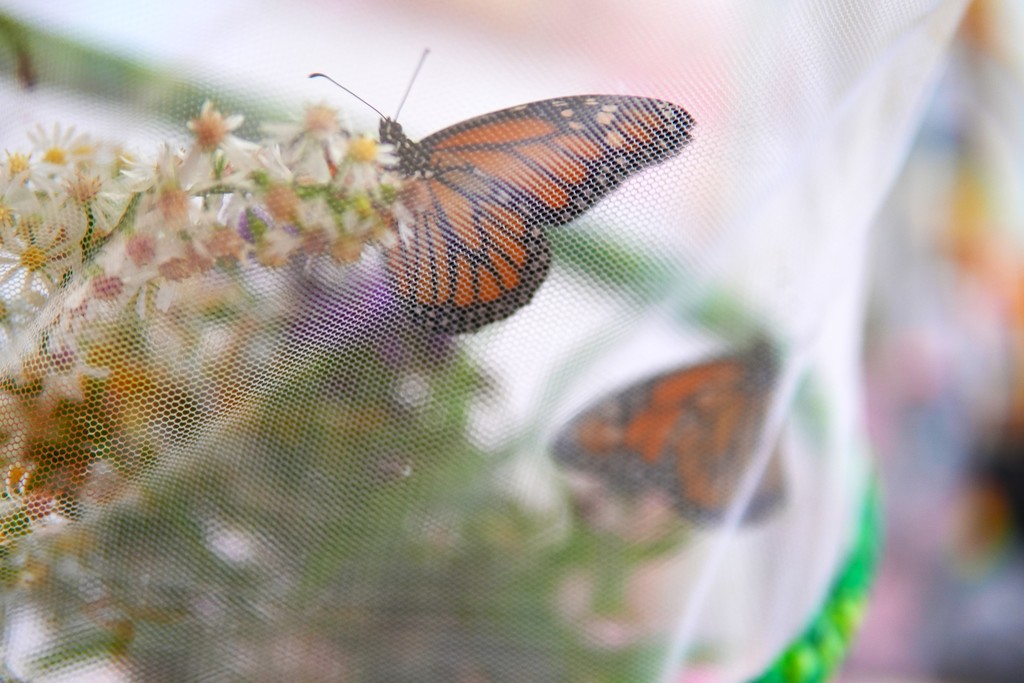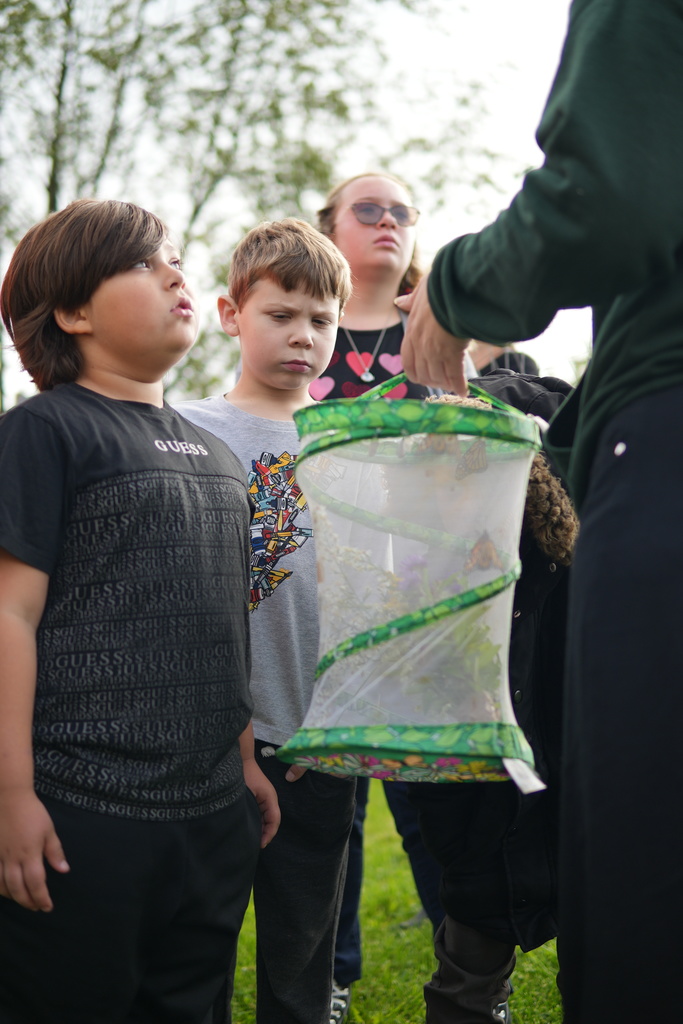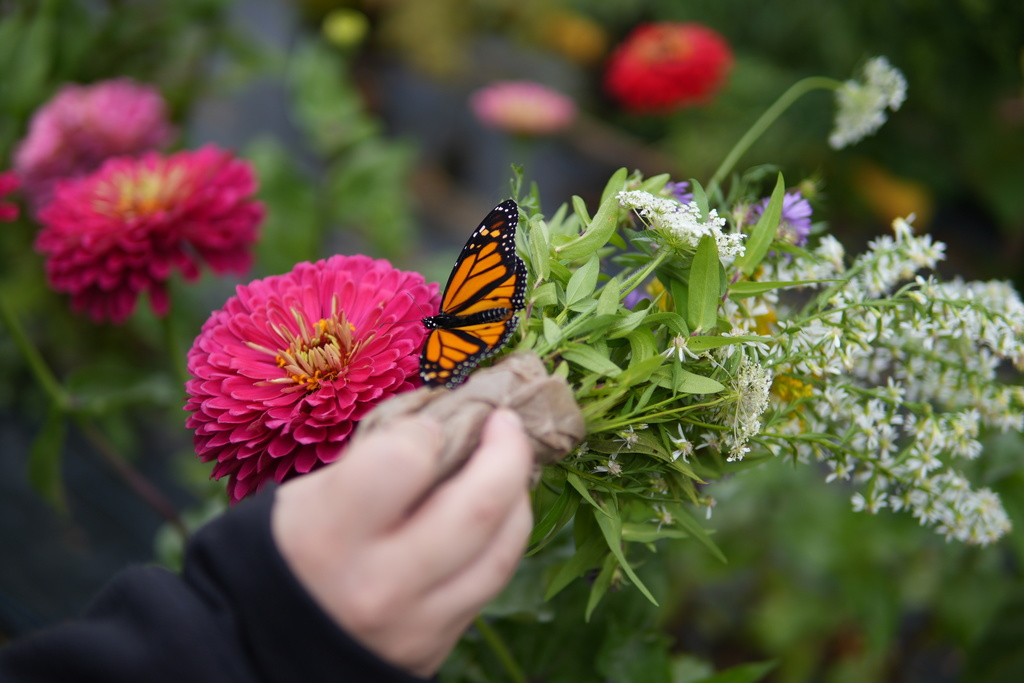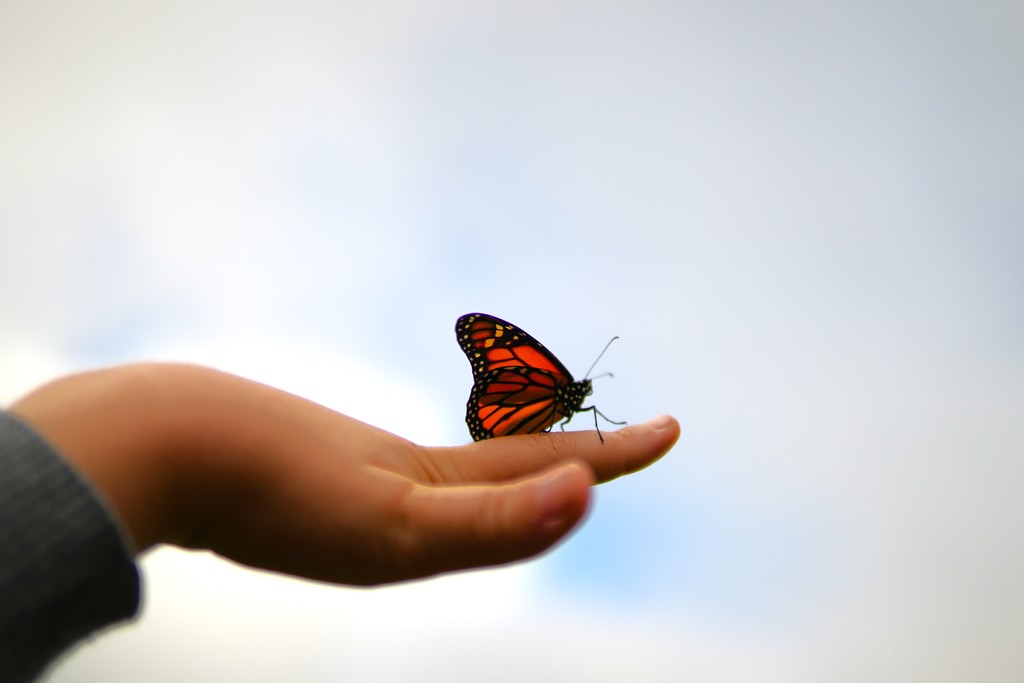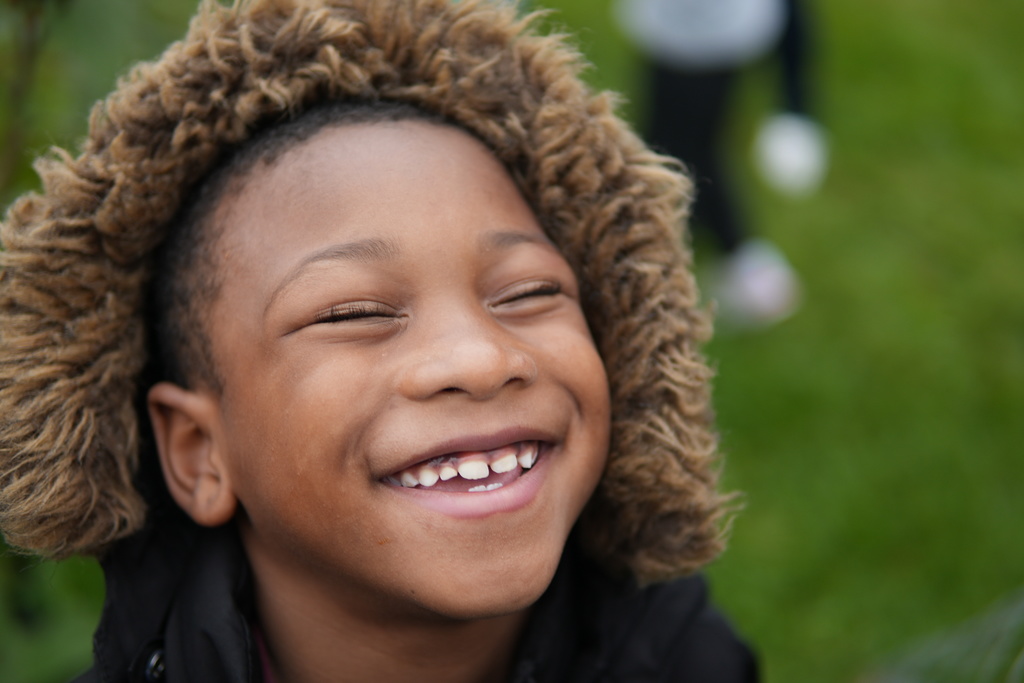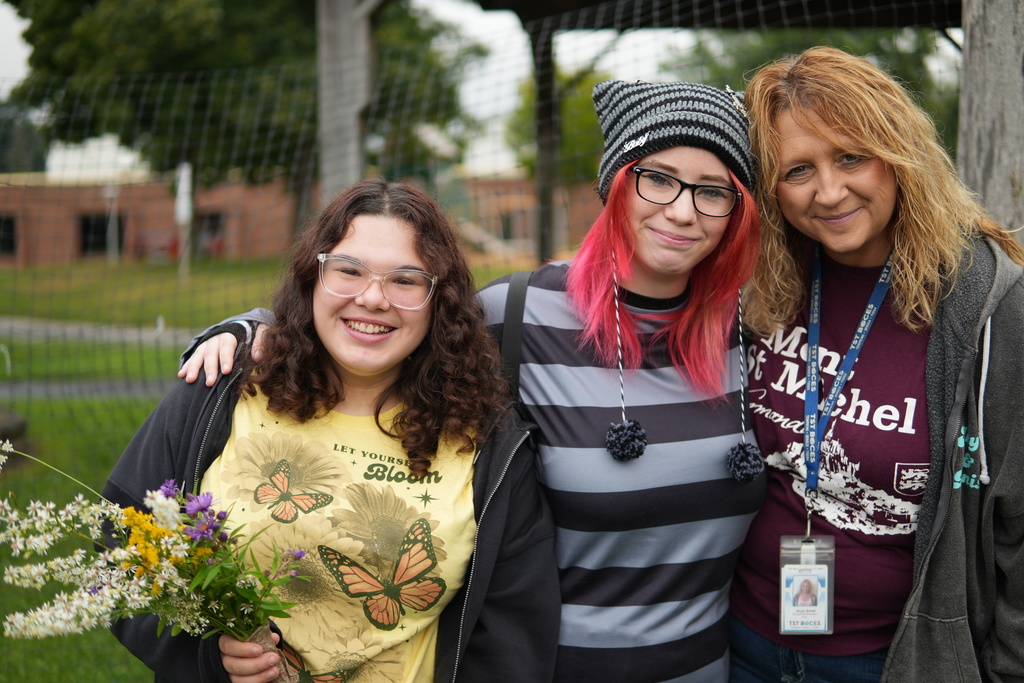 🌾🐑🌱 Celebrated the Heart of Agriculture on Ag Day at Cornell University today! We had a blast on the Ag Quad with animals, innovation, and endless fun. The TST New Visions Life Sciences Class set up a booth and had the scoop on all things agriculture and even offered 'pawesome' information on furry companions. From interacting with our adorable sheep, Choo Choo, to our favorite dog Pogue, it was a fantastic day, and one sure to be remembered! 🚜🍃 #AgDayCelebration #AgricultureInnovation #BOCESProud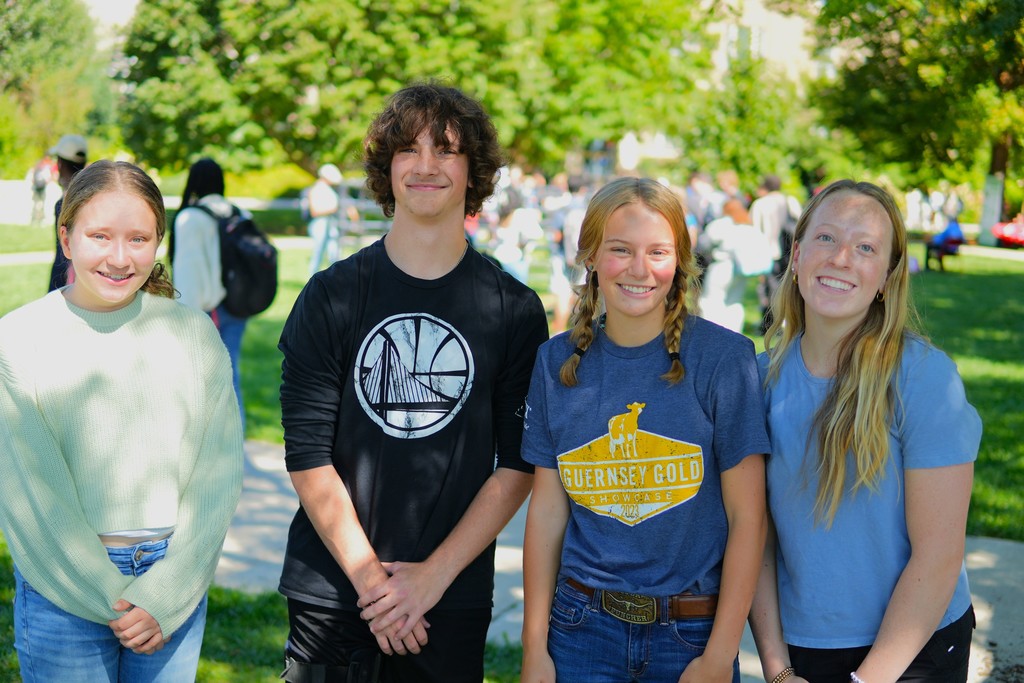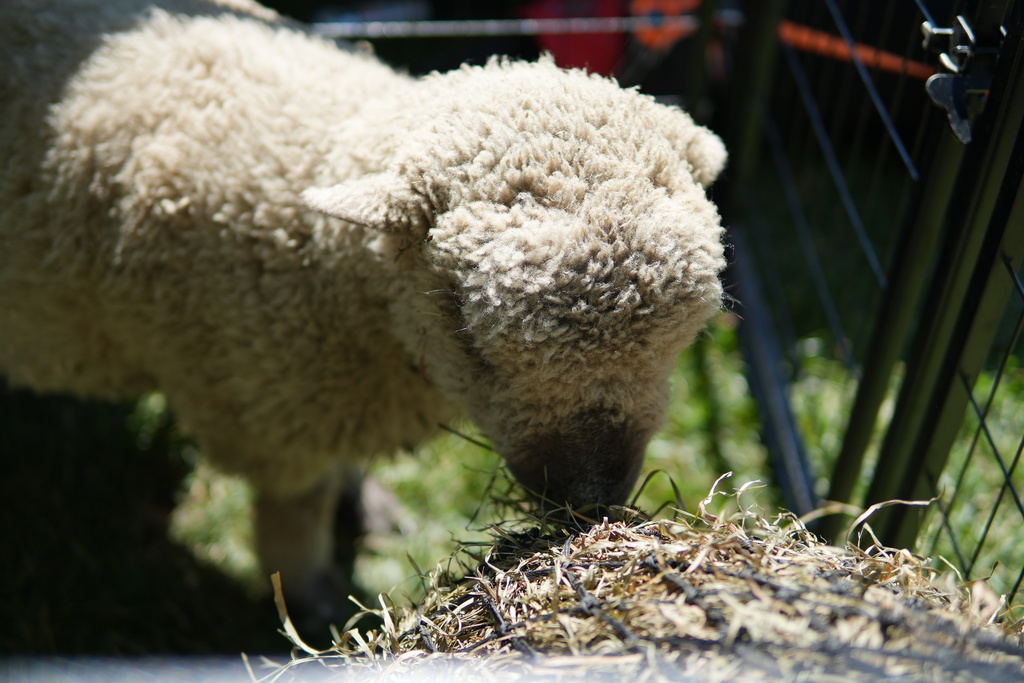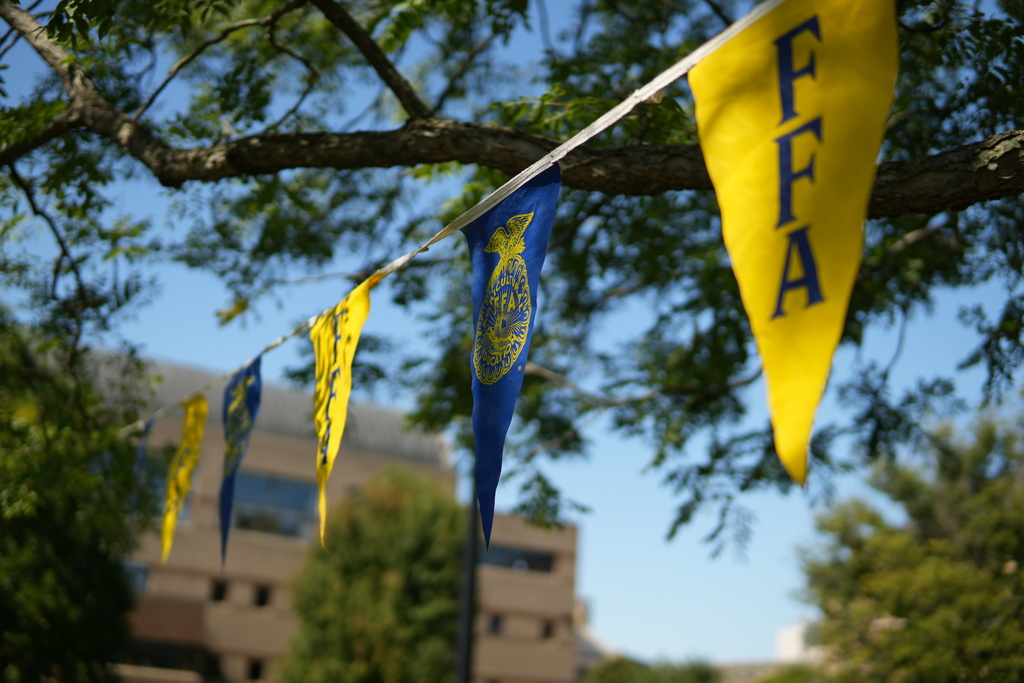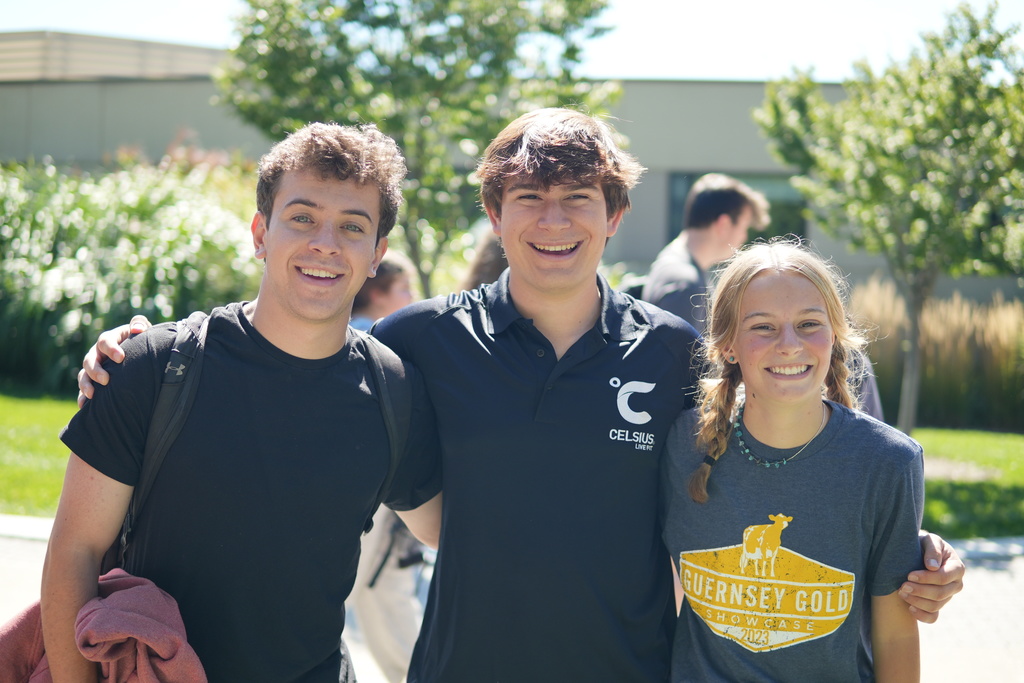 🌟 Introducing the "Caught You in the Act" Award! 🌟 At TST BOCES Career and Tech Education, we're shining a spotlight on our incredible students who go above and beyond. This award celebrates acts of altruism, kindness, and profound professionalism, catching our students in the act of doing something remarkable. 🌟 We're thrilled to announce that Dillon Grossi, a standout in the World Of Work Career Exploration Program, is the first recipient of this prestigious honor! 🏆 Dillon, your exceptional dedication and professional growth has made us immensely proud. Keep up the fantastic work! 🌟👏 #CaughtYouInTheAct #KindnessMatters #ProudMoment #BOCESProud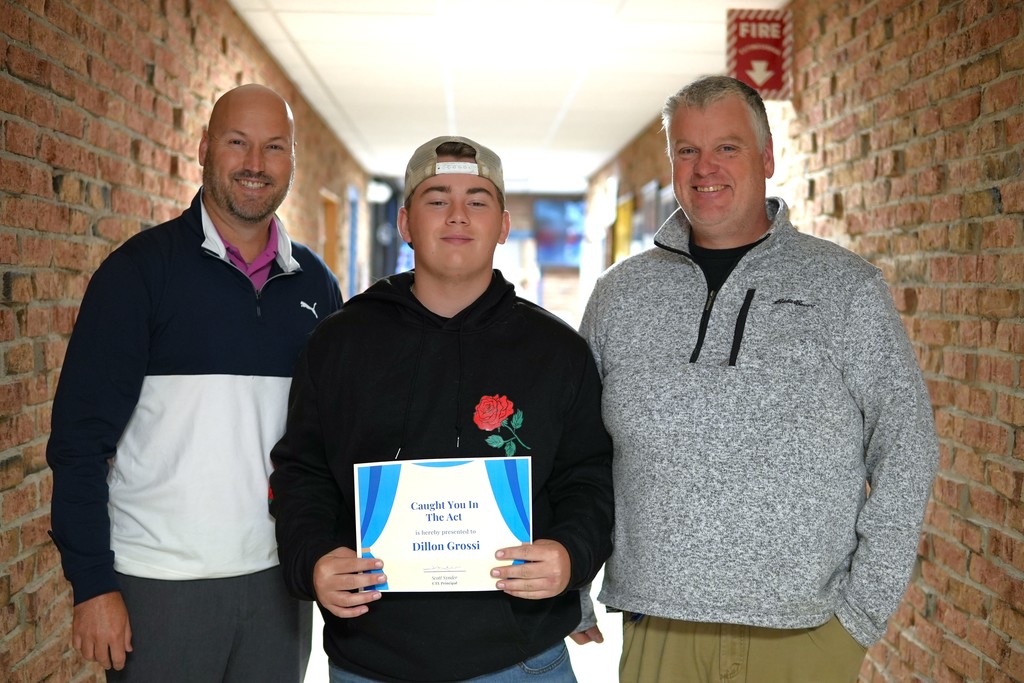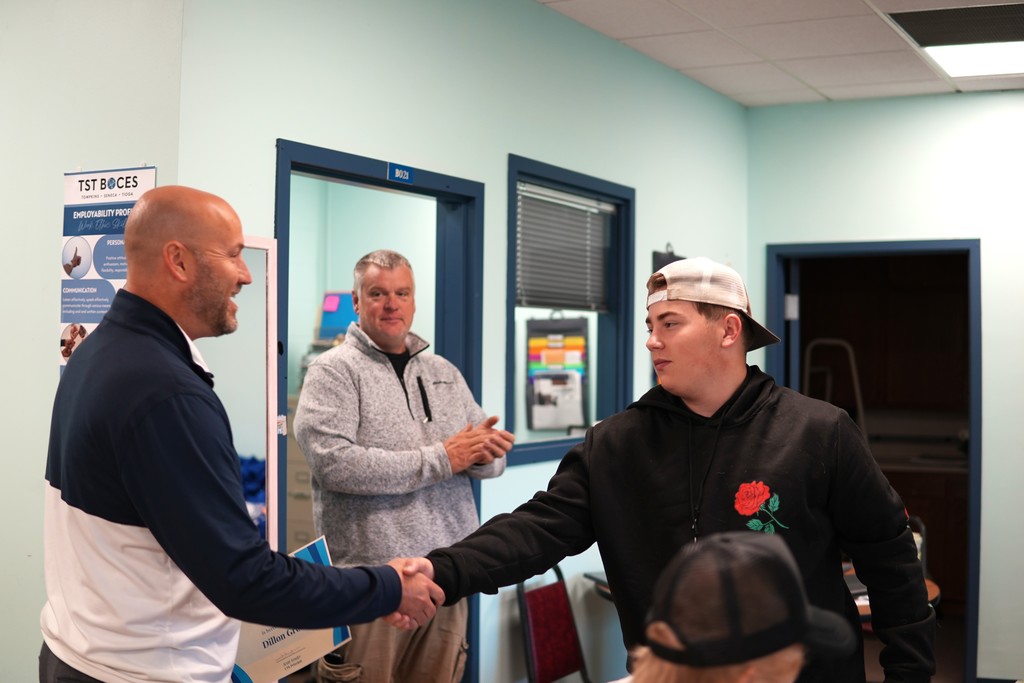 Ending the week with immense joy and gratitude💫🙏Our students had two incredible days with us, and we can't wait to see what next week brings in learning. The best is yet to come! 🙌 📚#BrightFutureAhead #EducationMatters #FirstWeekOfSchool #BOCESProud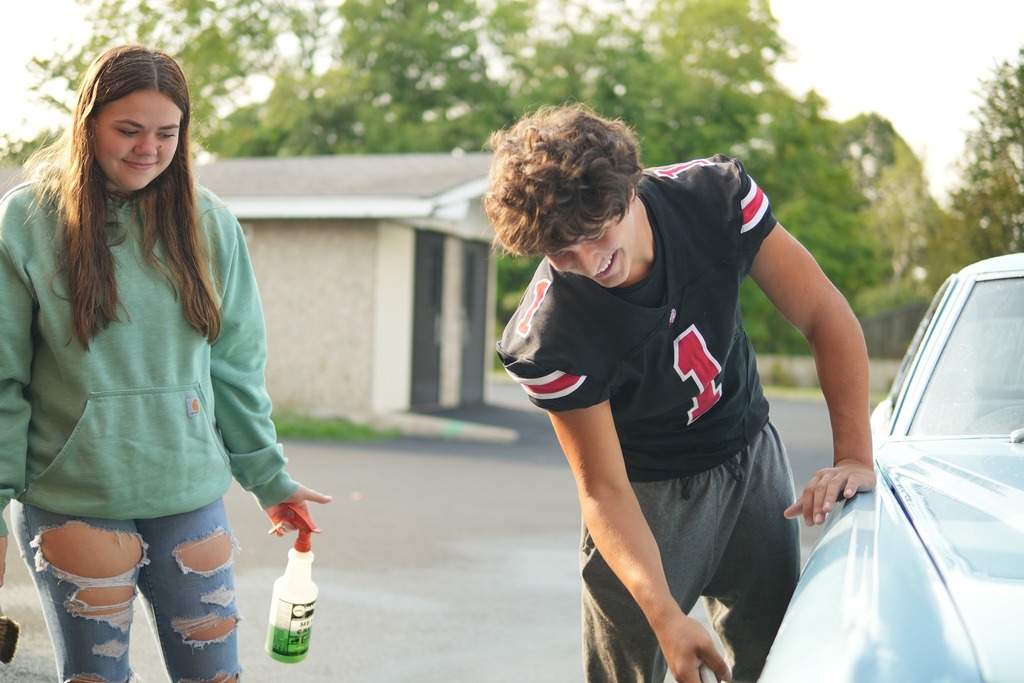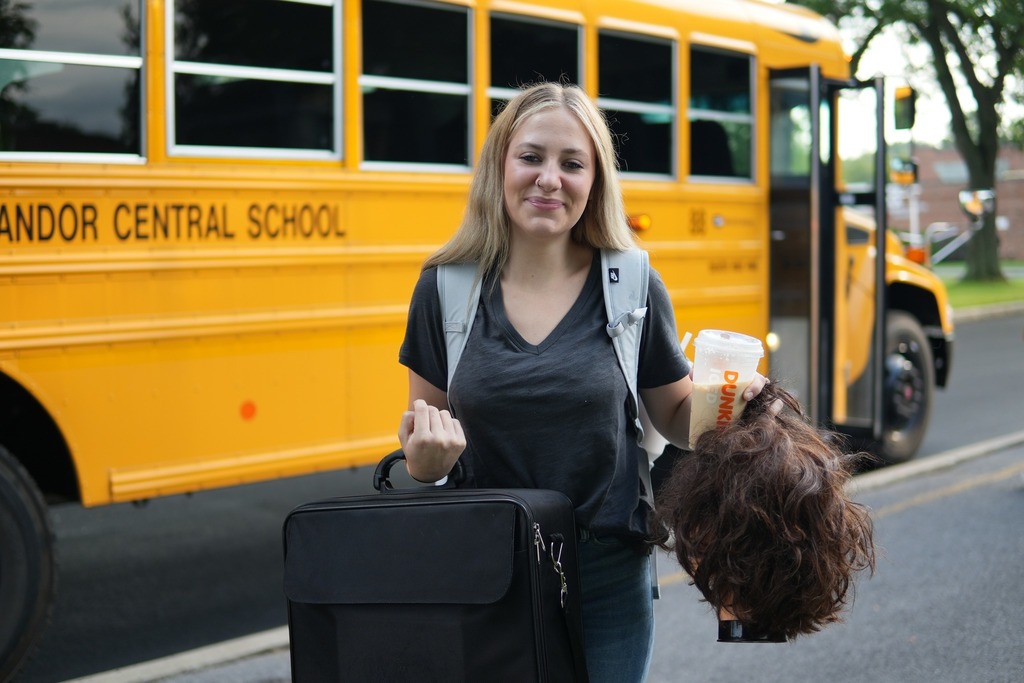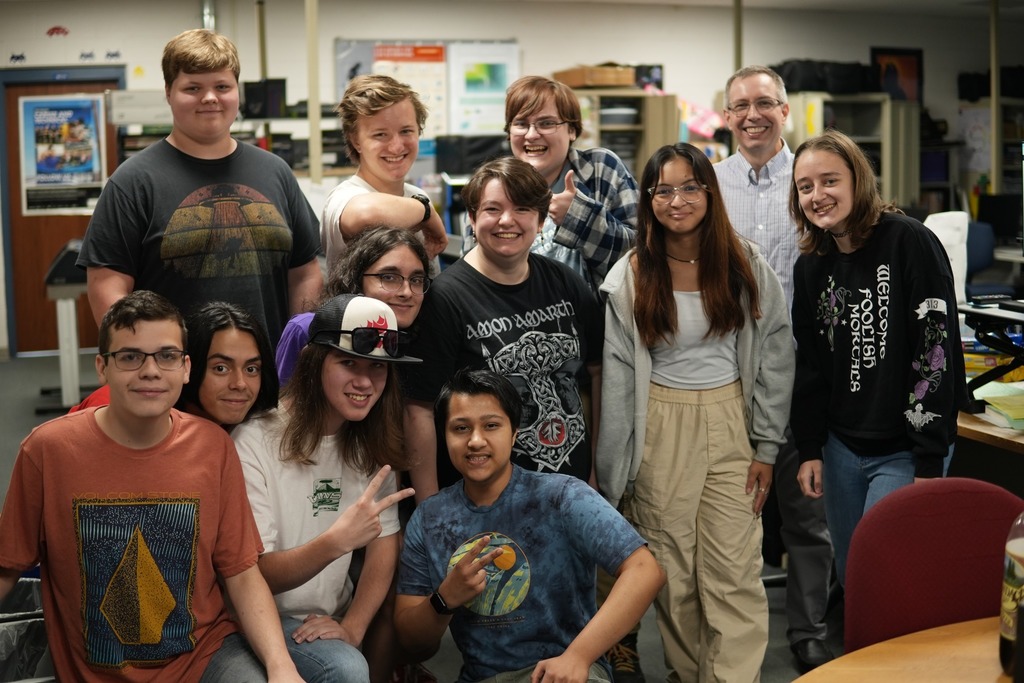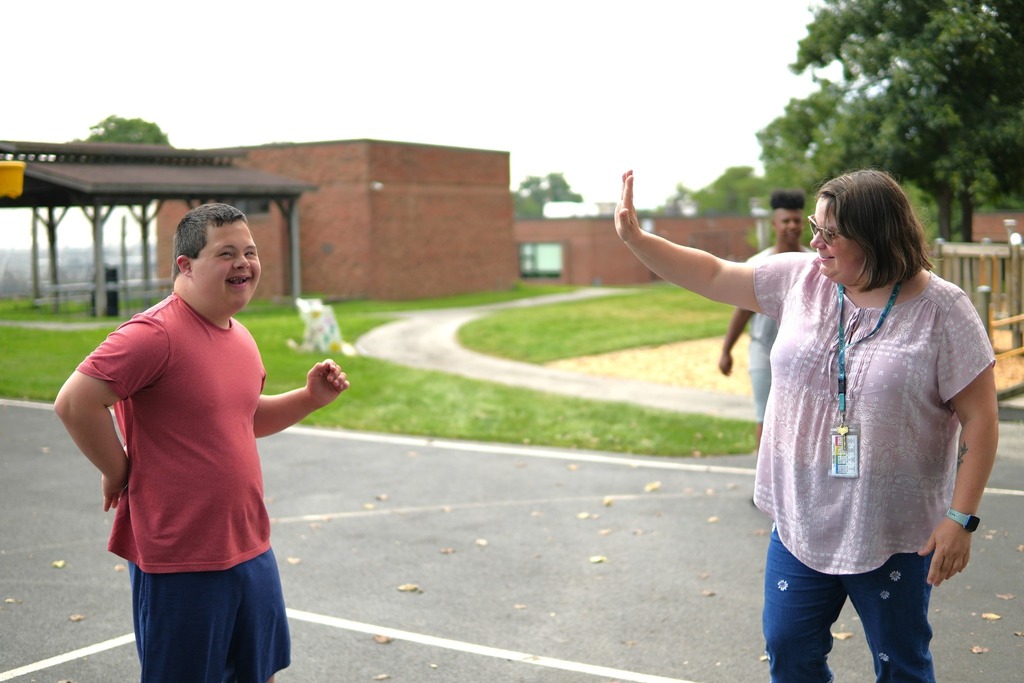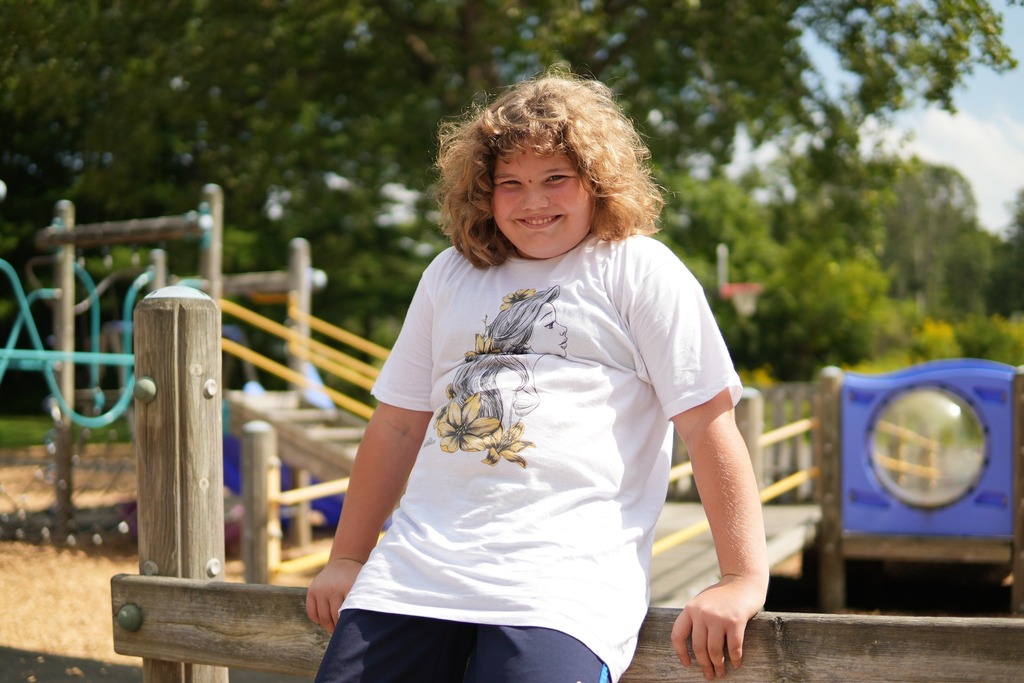 🚌🎒 Reunited at last! We've missed our students dearly & it fills our hearts with so much joy to welcome them back to TST for a new school year. A new school year brings hope, joy & limitless possibilities! Here's to a year filled with knowledge, friendship & achievement. 🌟✏️🎉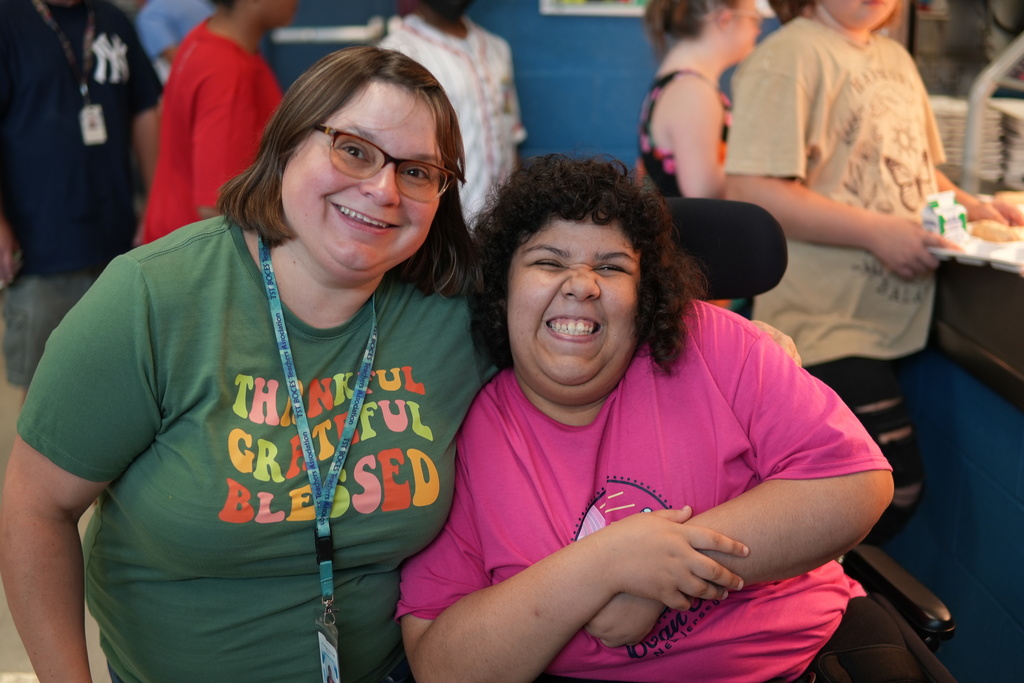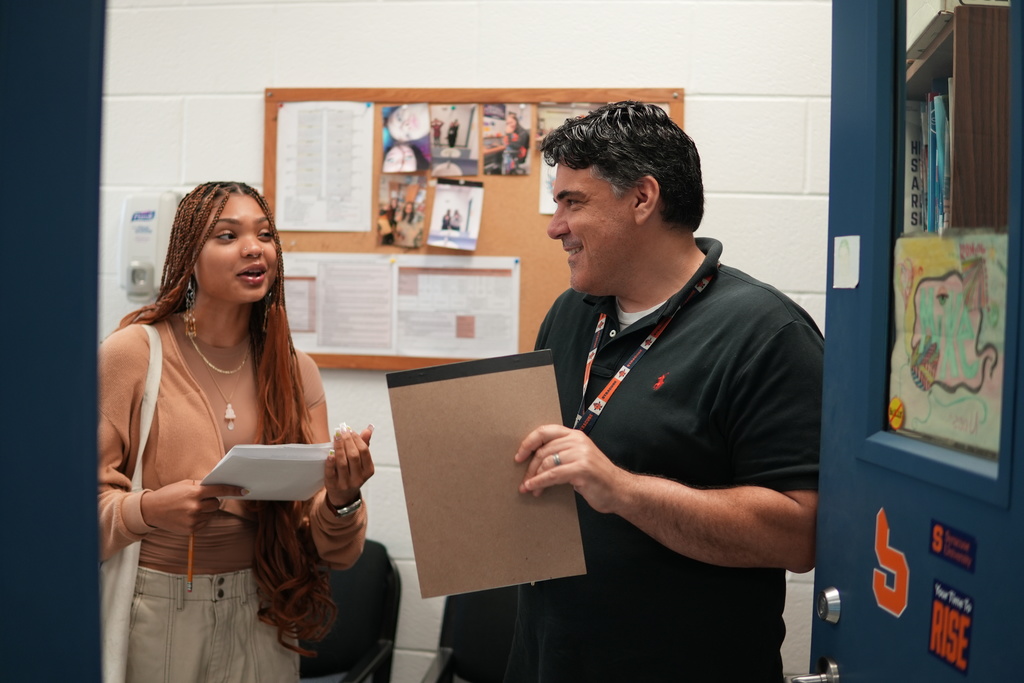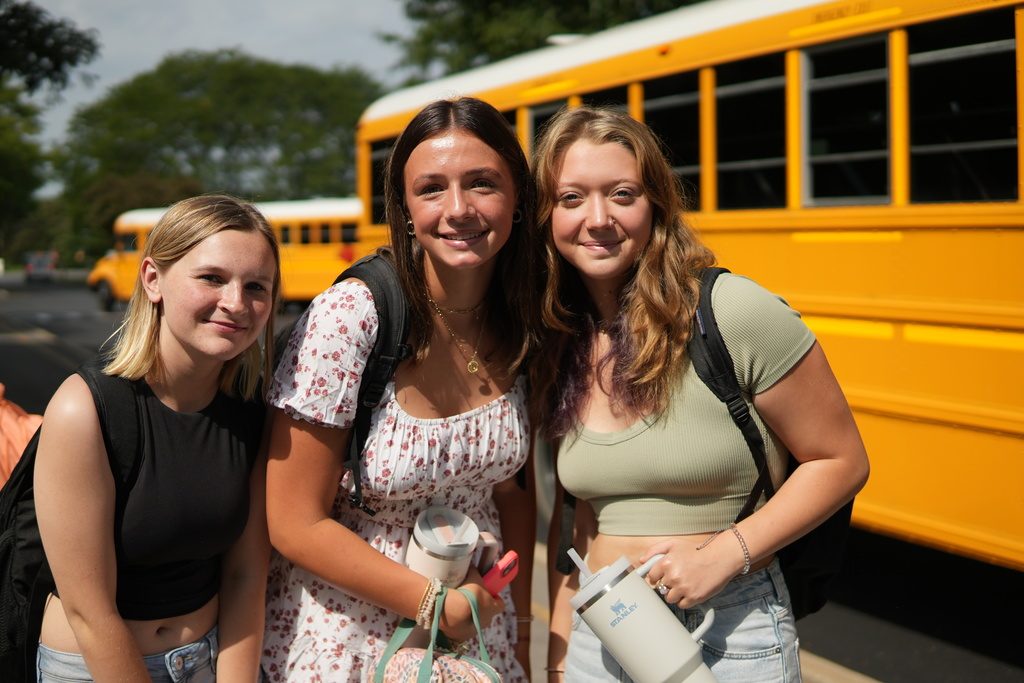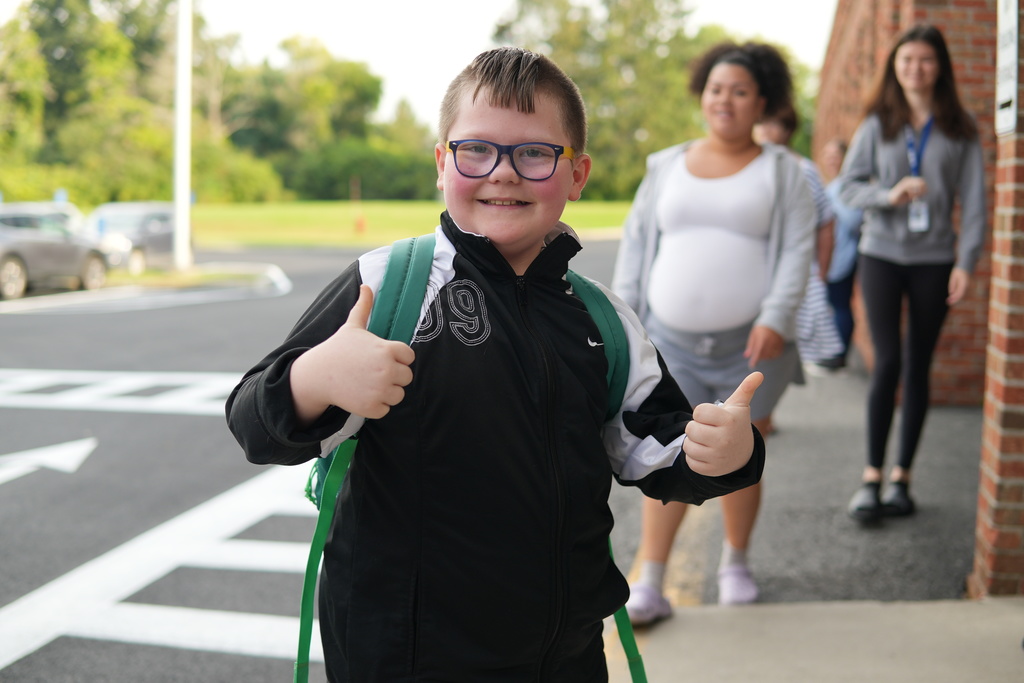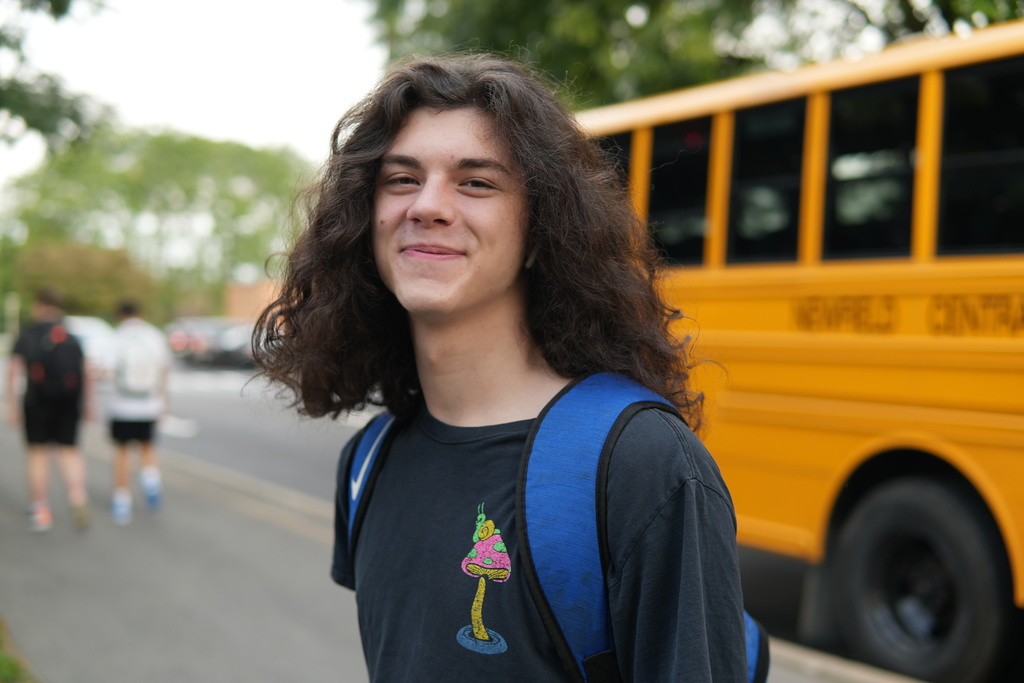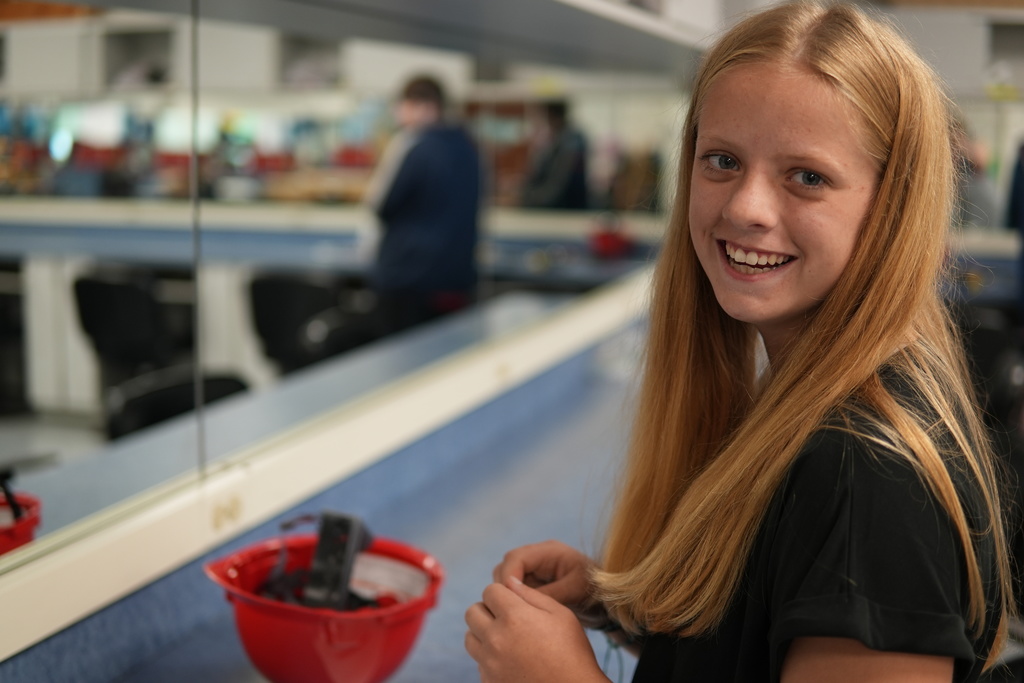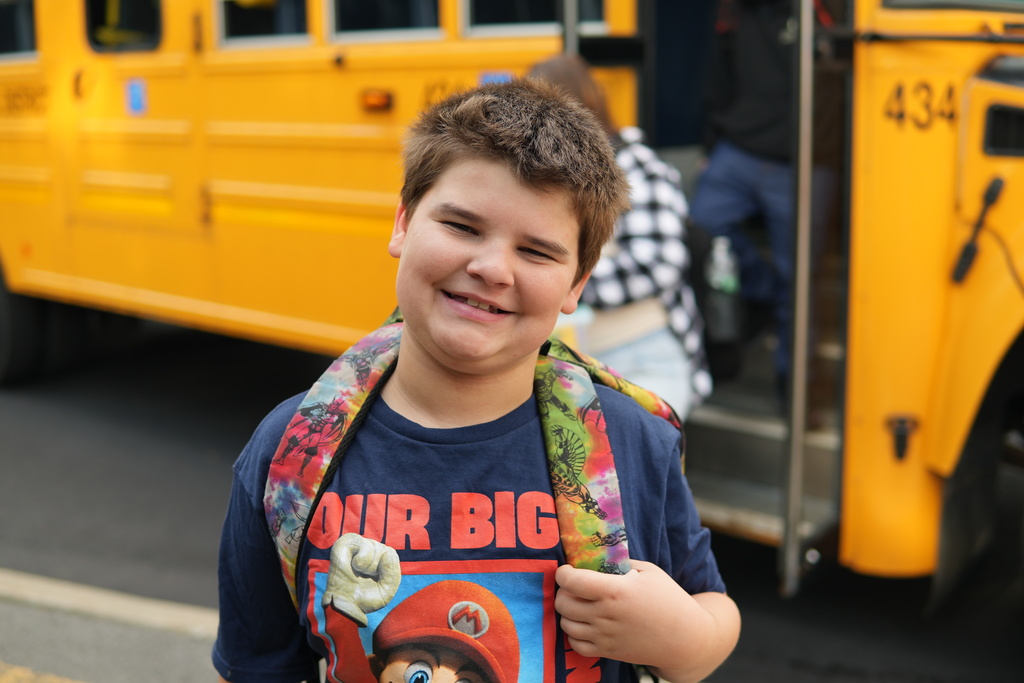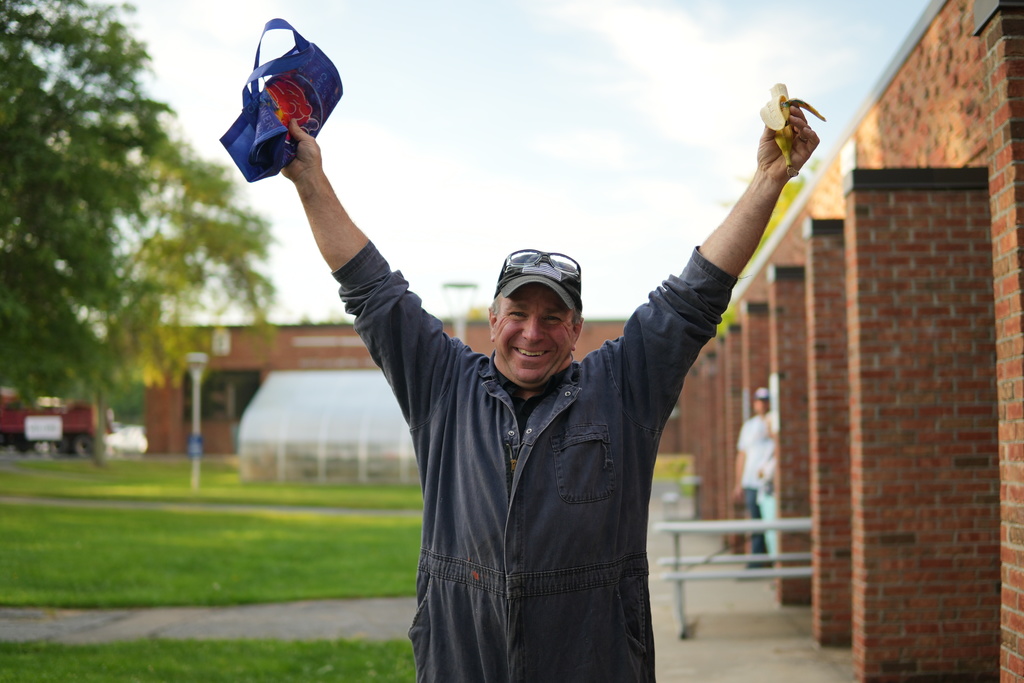 🍎📚 Opening Day 2023-2024: Our incredible faculty and staff kickstarted the school year today with some inspiring stories as we gear up to welcome our amazing students tomorrow! 🌟 #BackToSchool #WelcomeBack #NewSchoolYear #ReadyForLearning #BOCESProud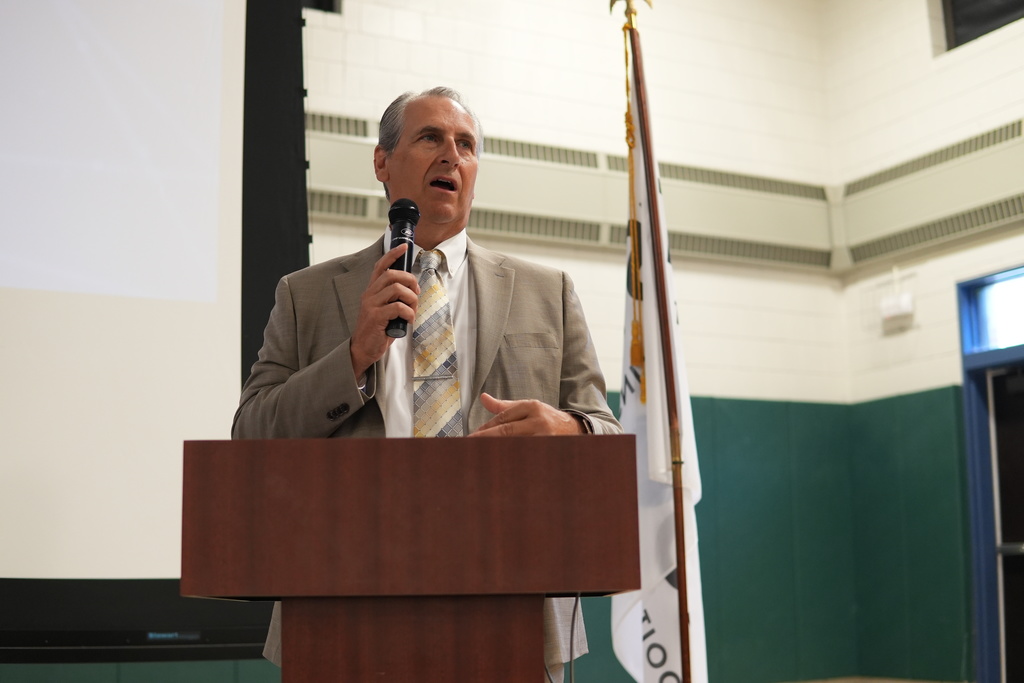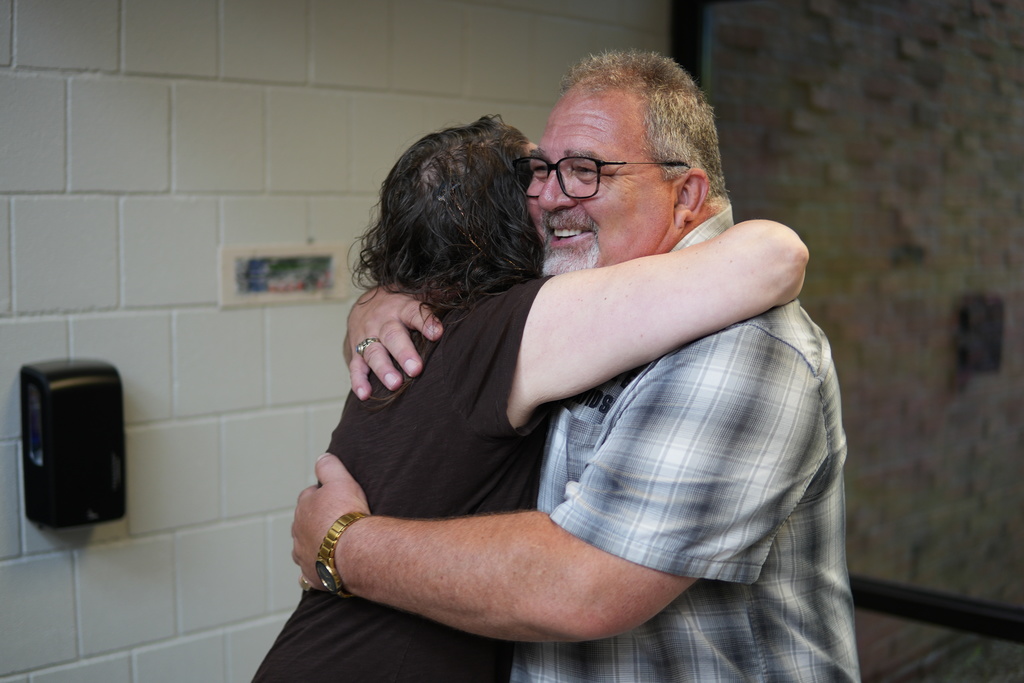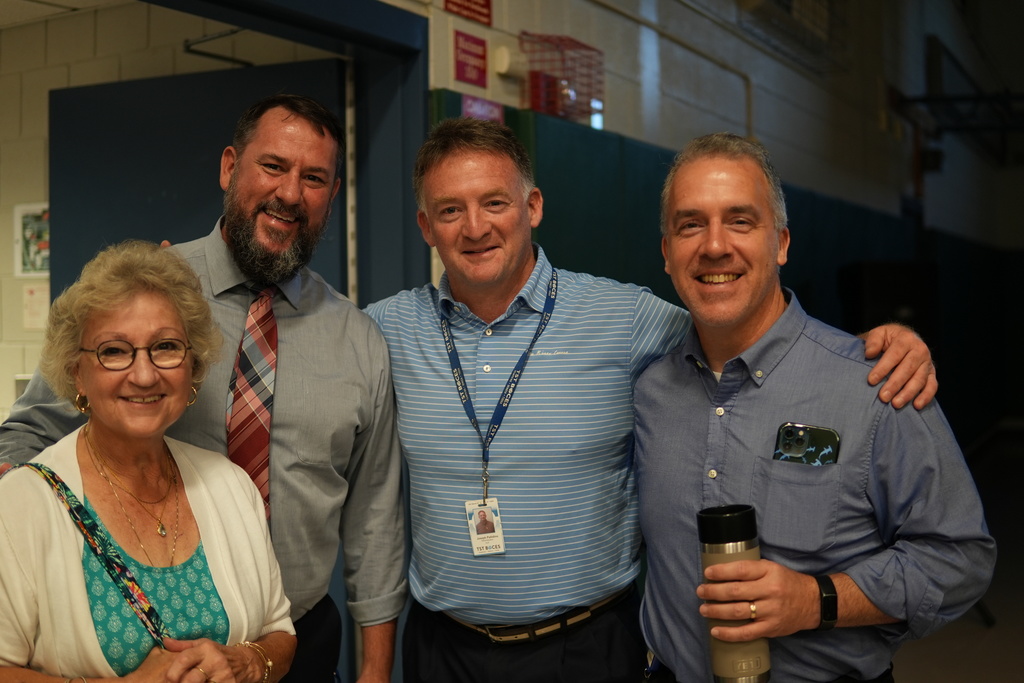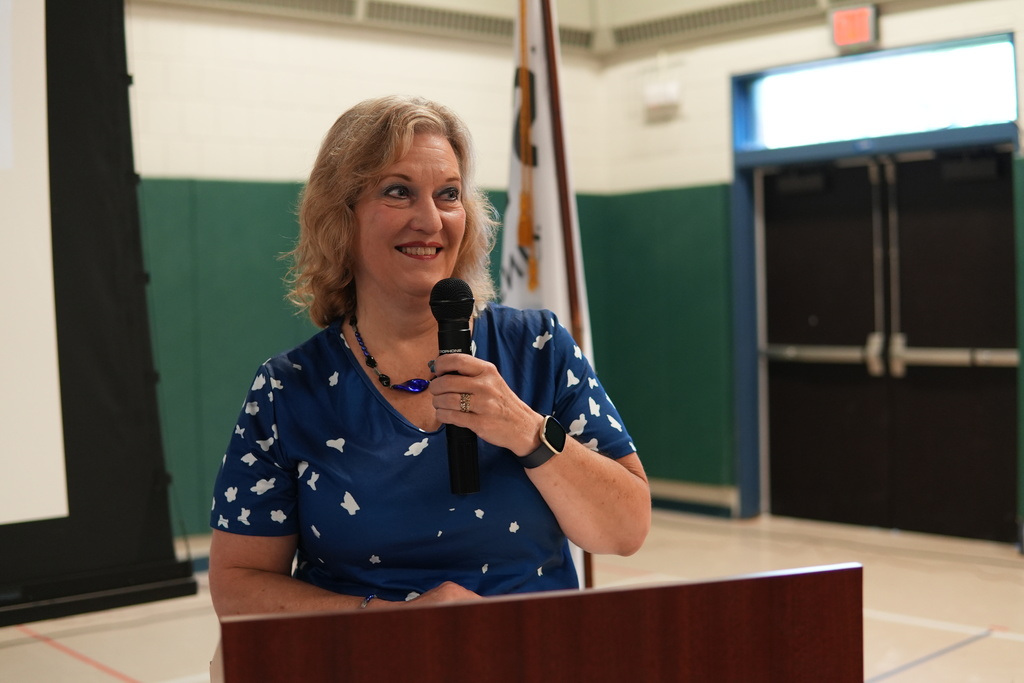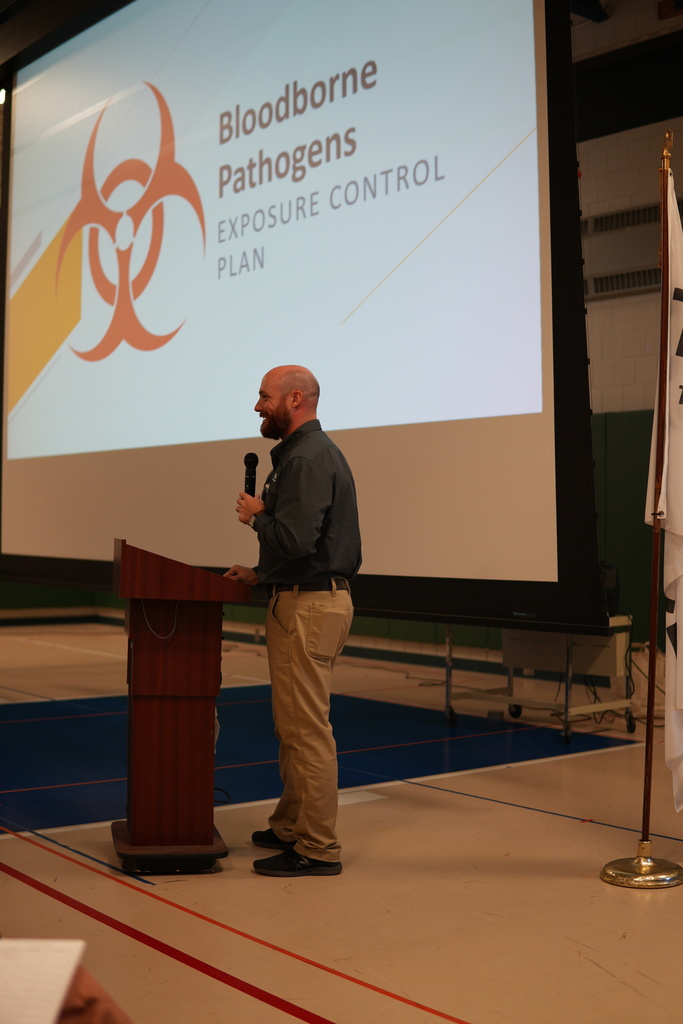 ICYMI, check out our latest edition of our quarterly newsletter, the TST Tribune:
https://5il.co/23f53
This season's focus was all about celebrating our newest graduates and updating you on all things TST! #BOCESproud #summerfun #intheknow #checkitout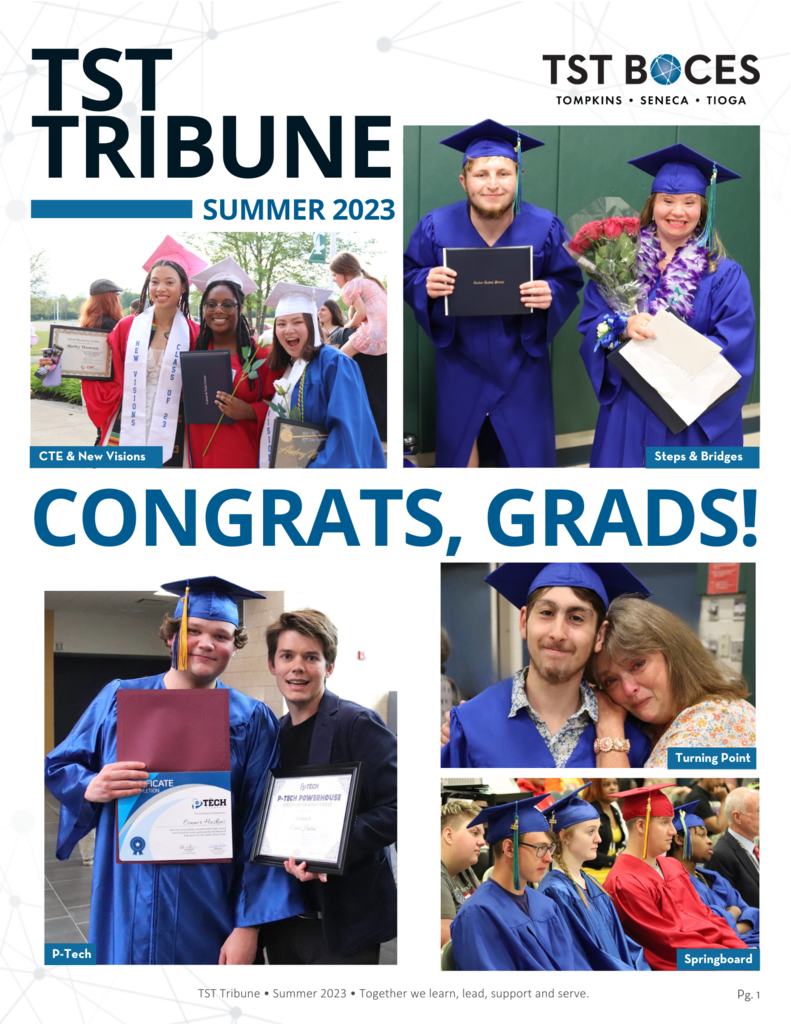 Swimming Through Summer Memories: Soaking Up Summer Fun at Tompkins Cortland Community College🌞🏊‍♂️ Students from Exceptional Education had a splash-tastic time this summer with multiple field trips to TC3's fully accessible indoor pool, conquering challenges to swim, laugh, and bond. Noodles, water basketball, and diving board thrills united friends, teachers, and staff. #LastBitOfSummer #InclusiveFun #SwimmingAdventures #BOCESproud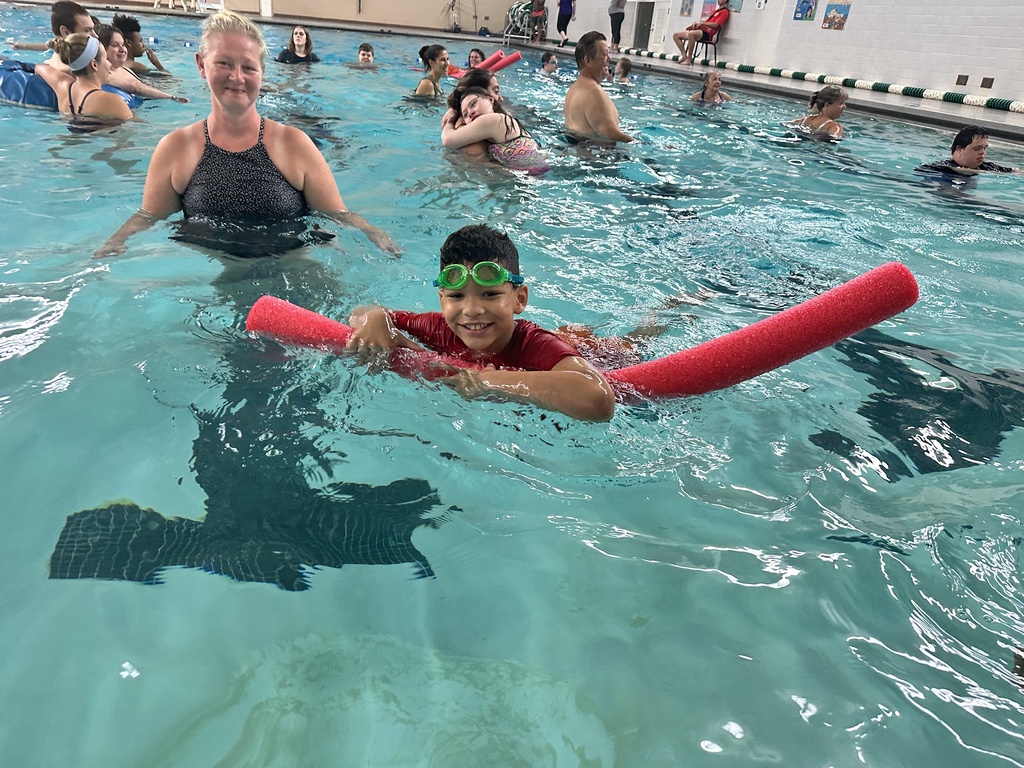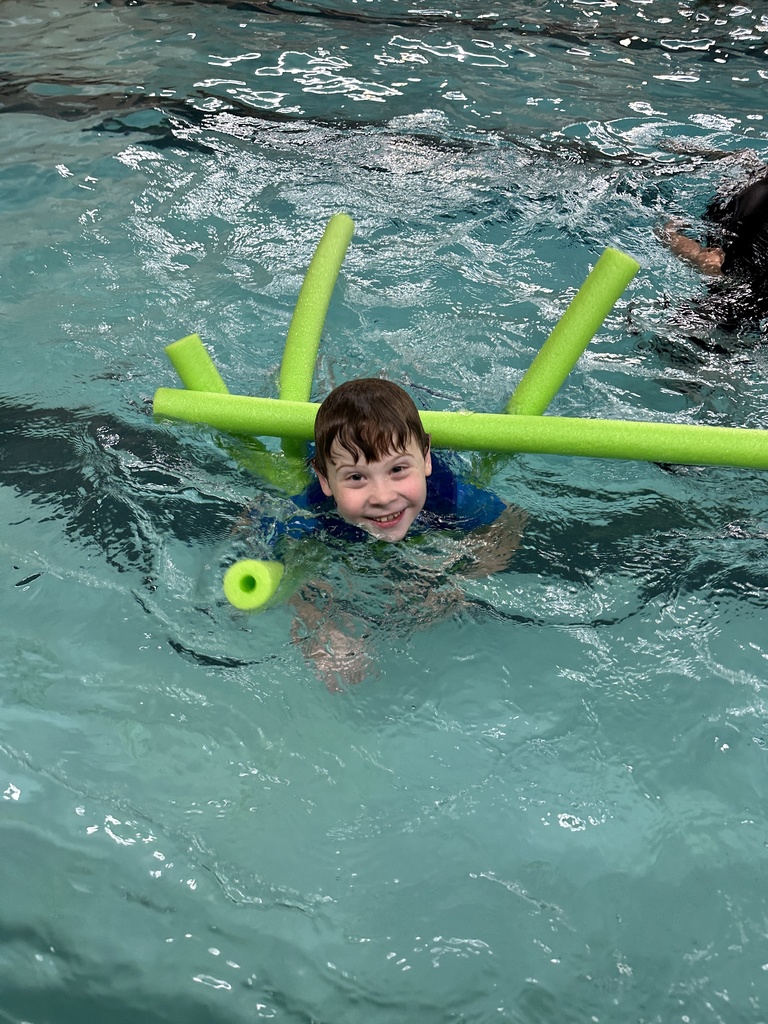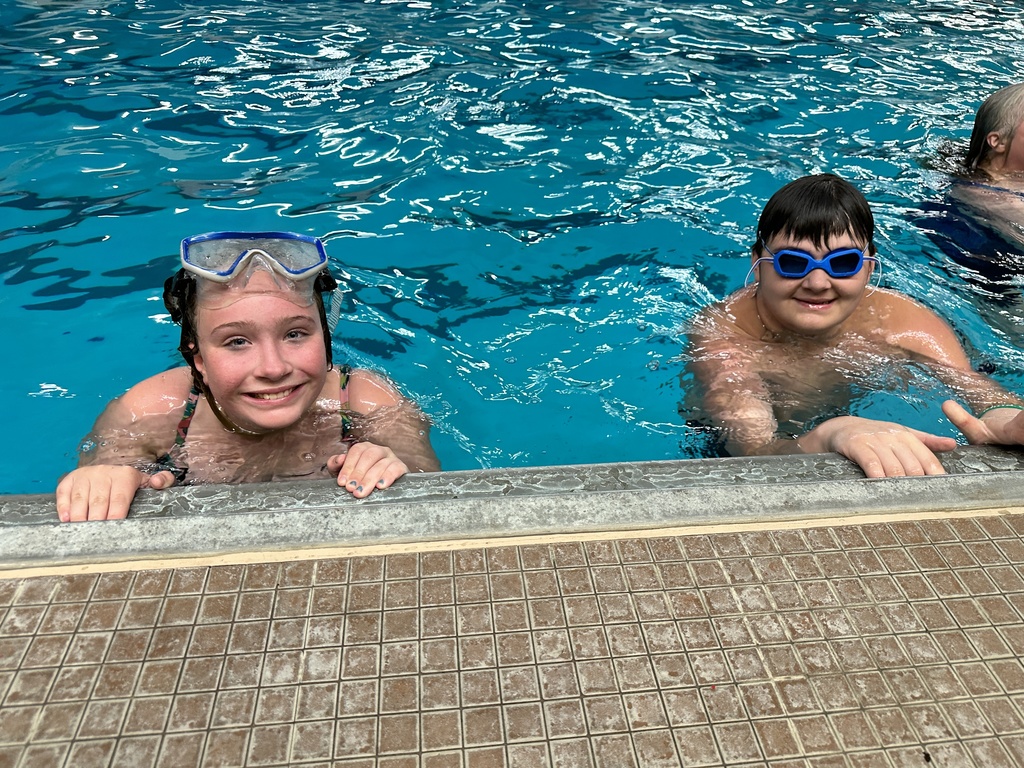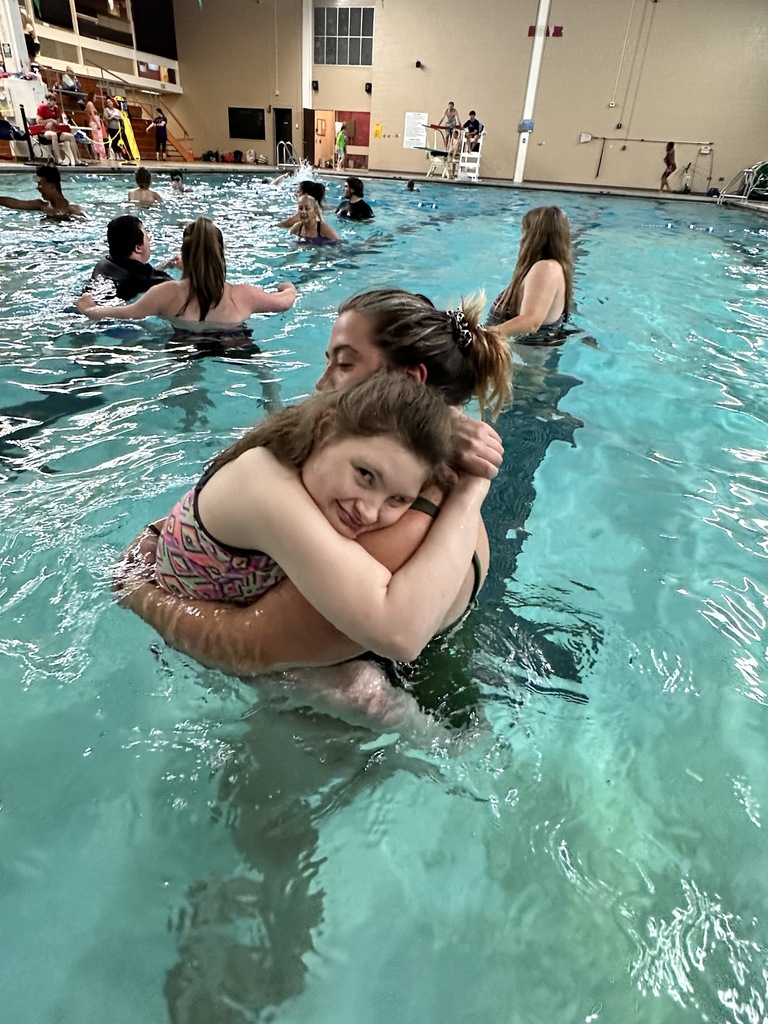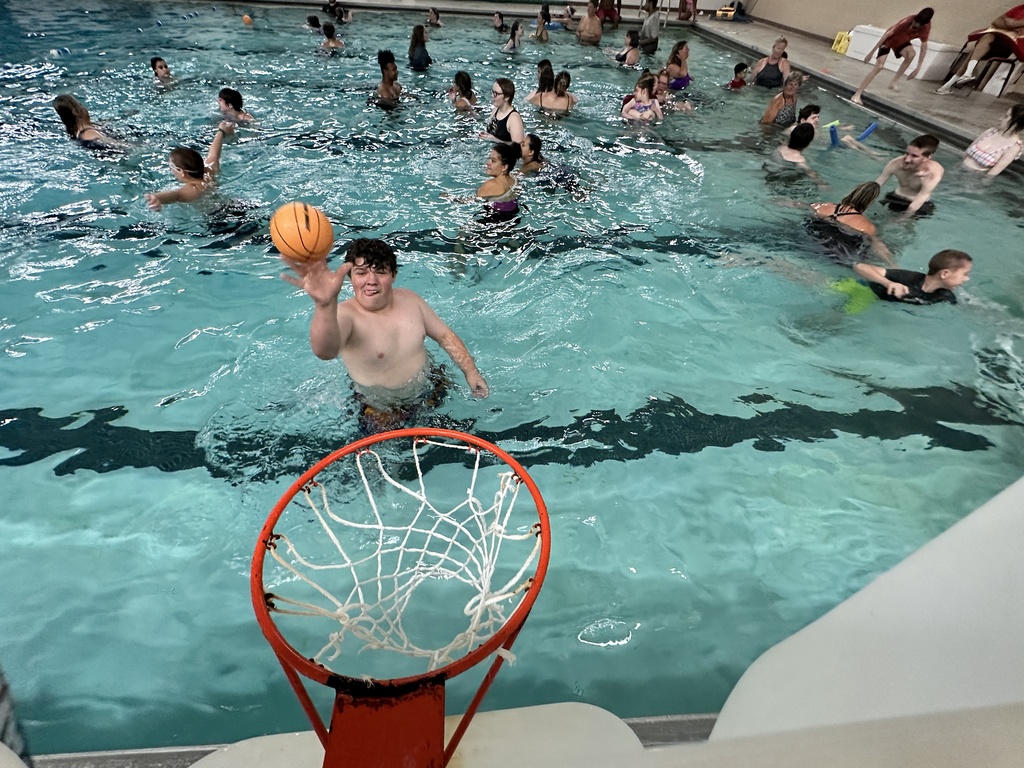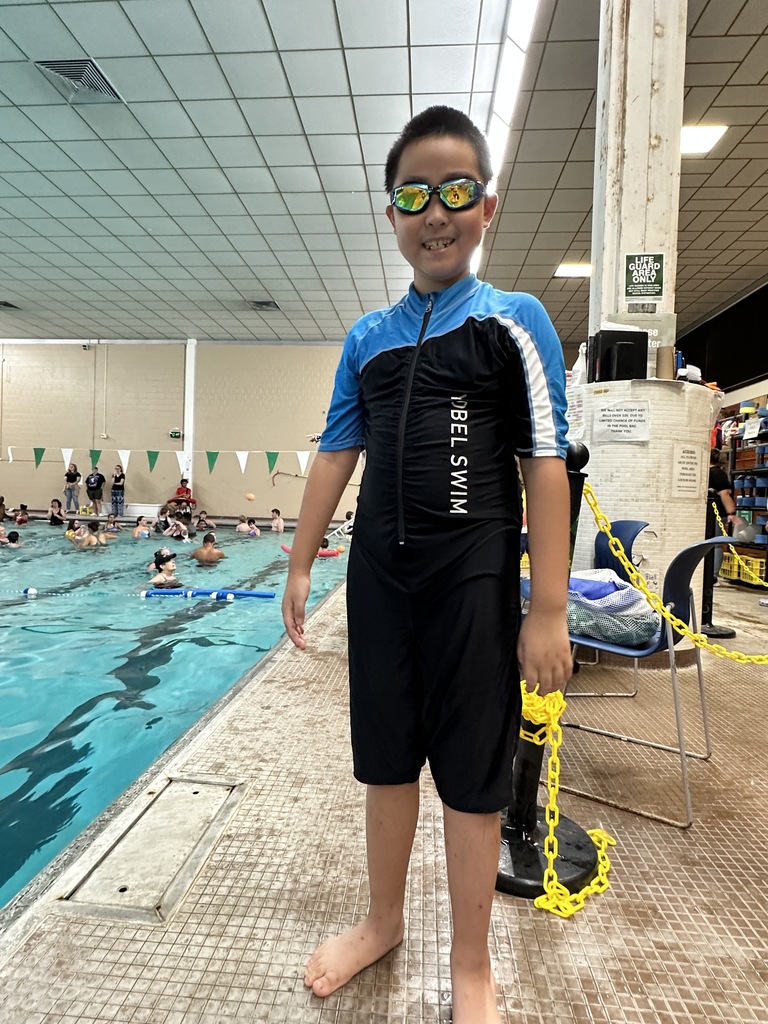 🎉Celebrating Success!🎉 We're thrilled to share some behind-the-scenes photos from our incredible hiring event today! A huge shoutout to our friends from Tompkins County who joined us in making this event a success. Their support in assisting with applications and providing insights into civil service positions was invaluable. The turnout from our community was compelling, and we're excited to have made some new colleagues along the way. Here's to fostering connections and building a brighter future together! 🤝🌟 #CommunityStrong #NewBeginnings #HiringEventSuccess #BOCESproud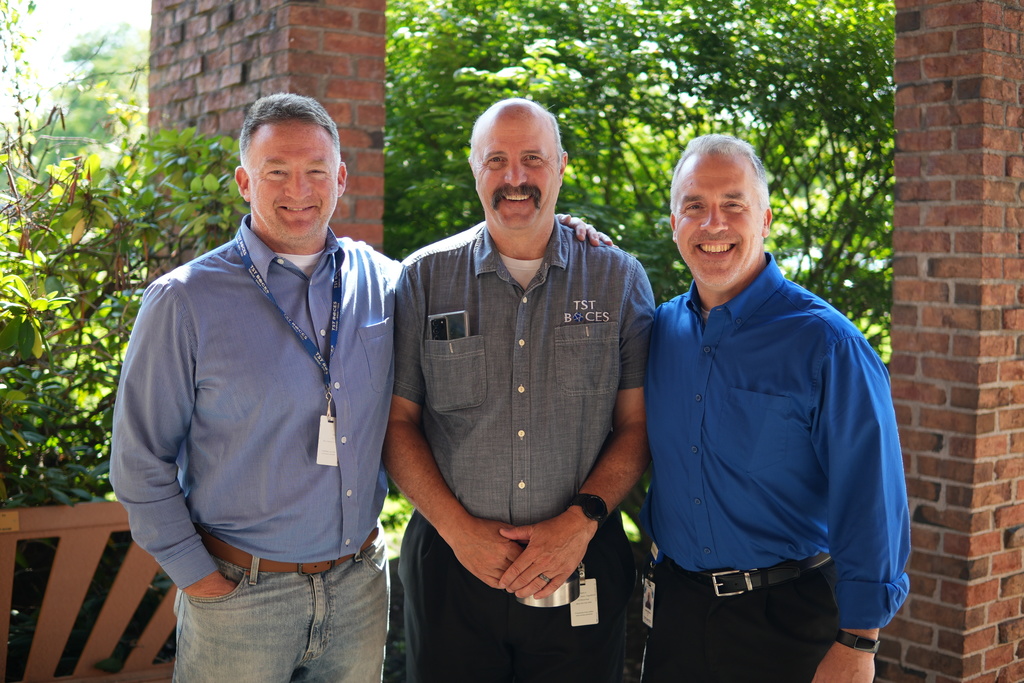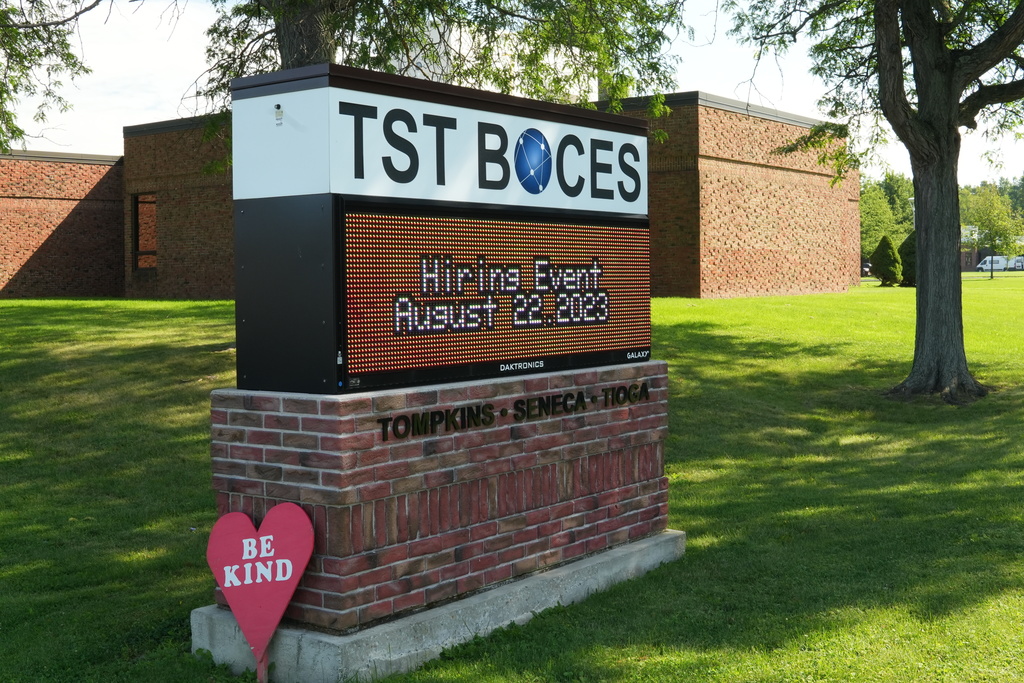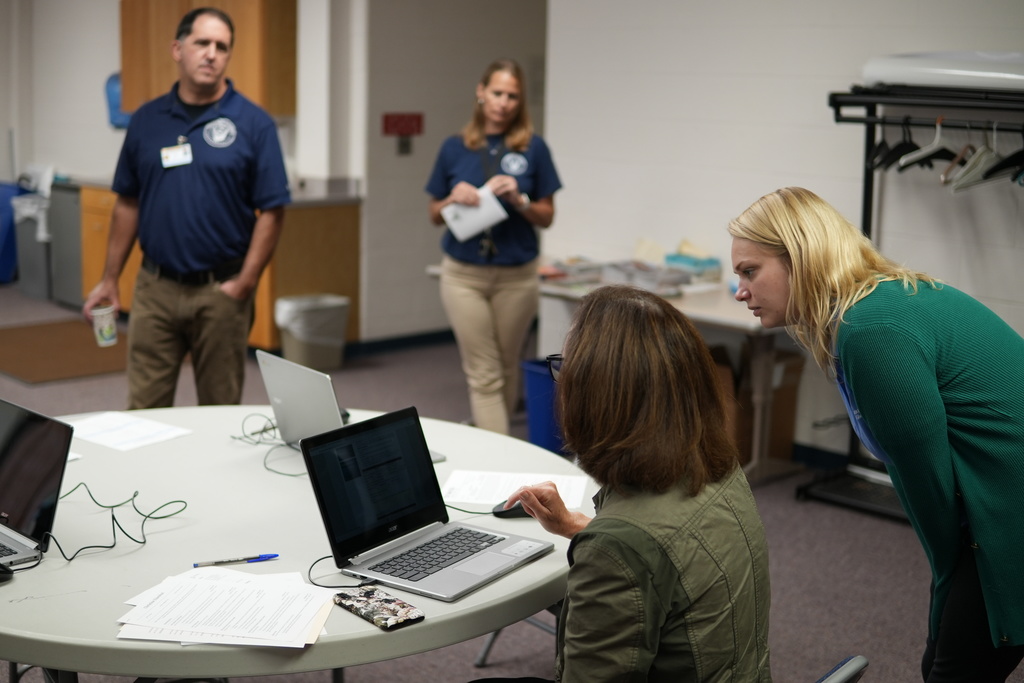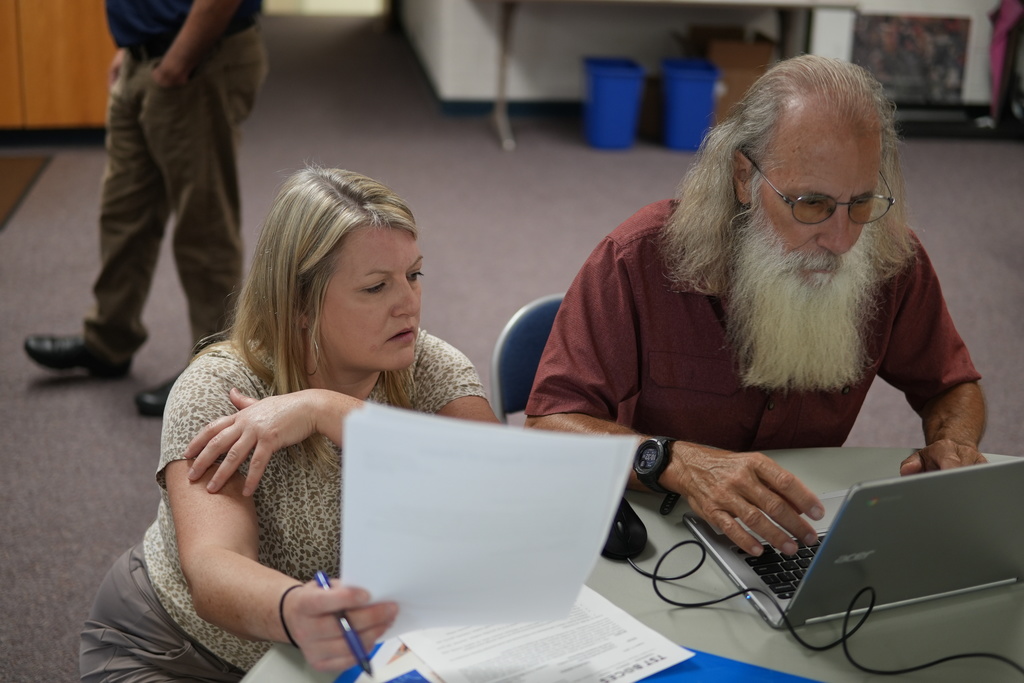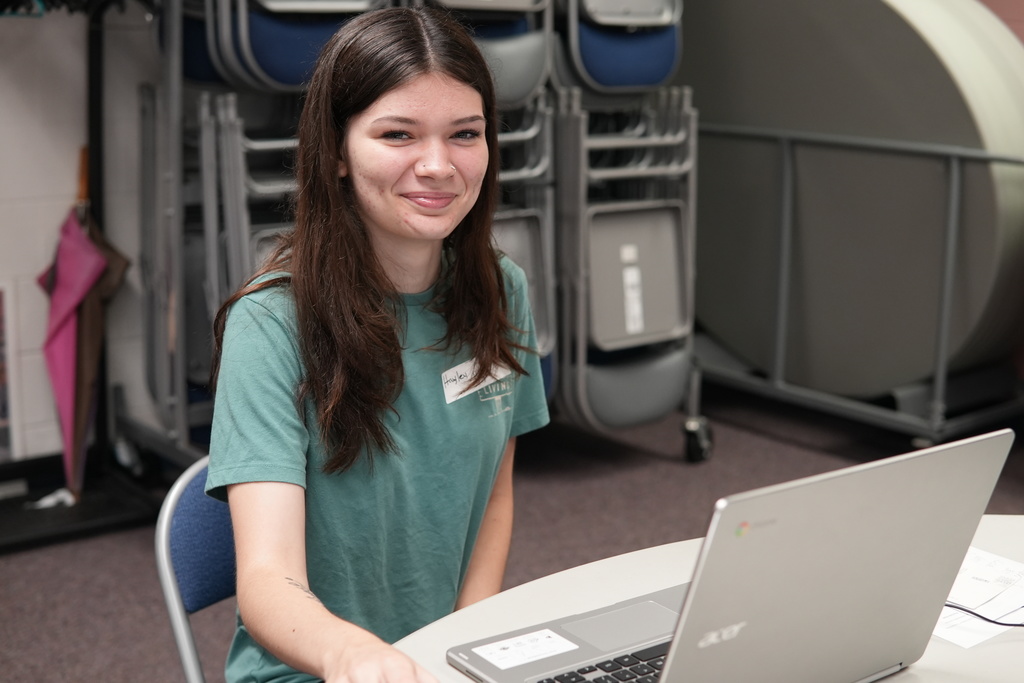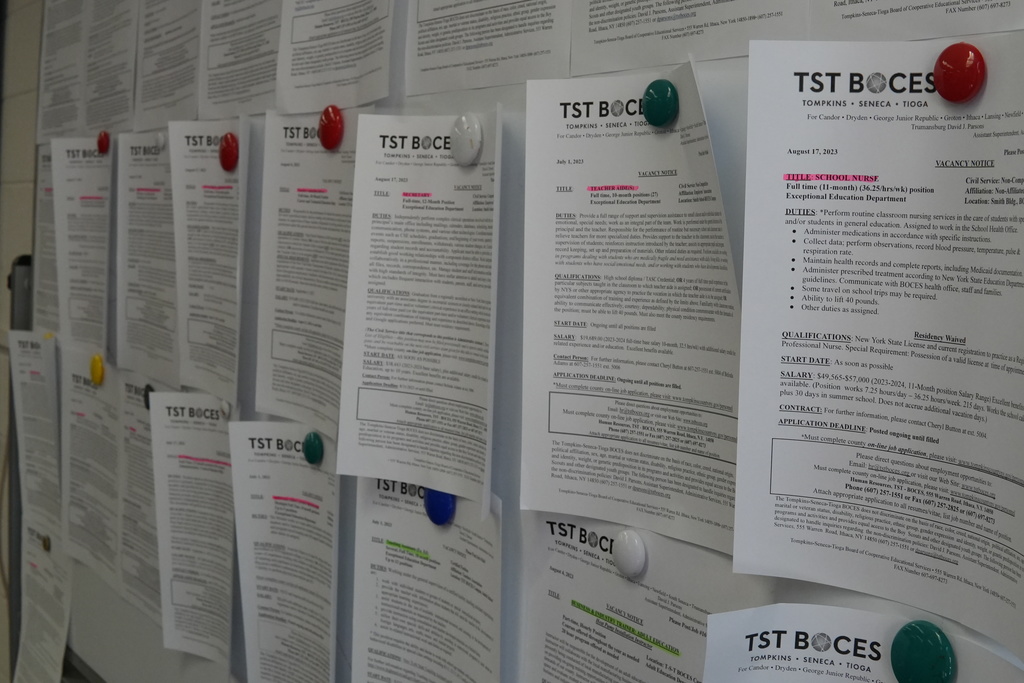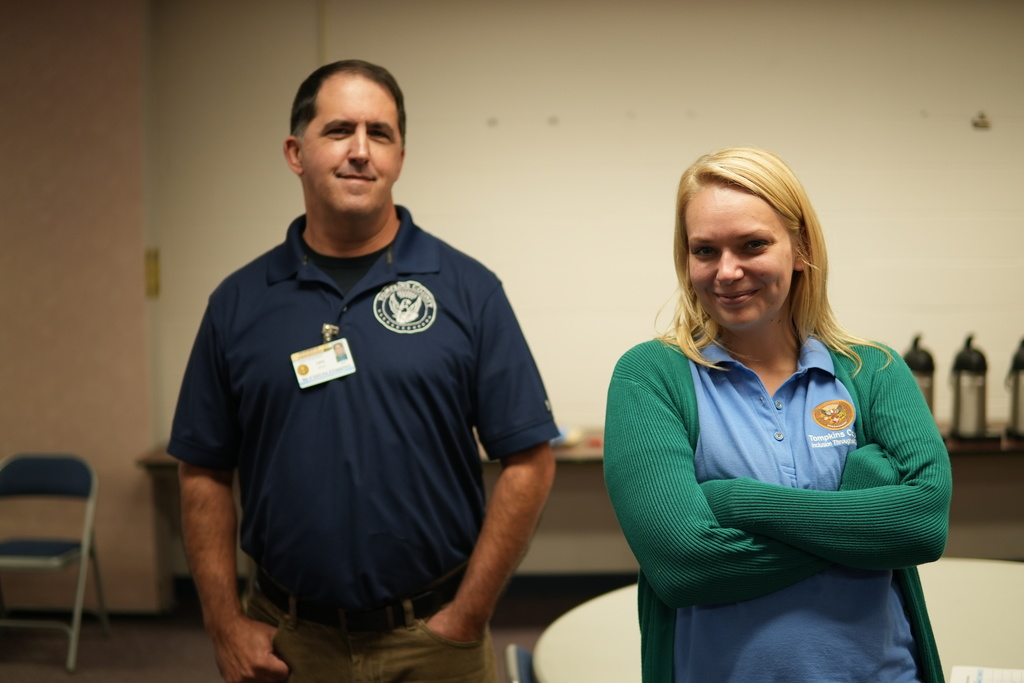 🚀✨ Welcoming the Future at P-Tech! From tech challenges to crafting vision boards with cutting-edge tools, our 9th grade P-Tech students embraced innovation this past week. Captivating presentations from industry leaders sparked their creativity, while kite-making and a hike to Toughannock Falls forged lasting connections. Welcoming our P-Tech students into the TST BOCES Family and wishing them a good school year ahead with growth and endless possibilities! 🌟🏞️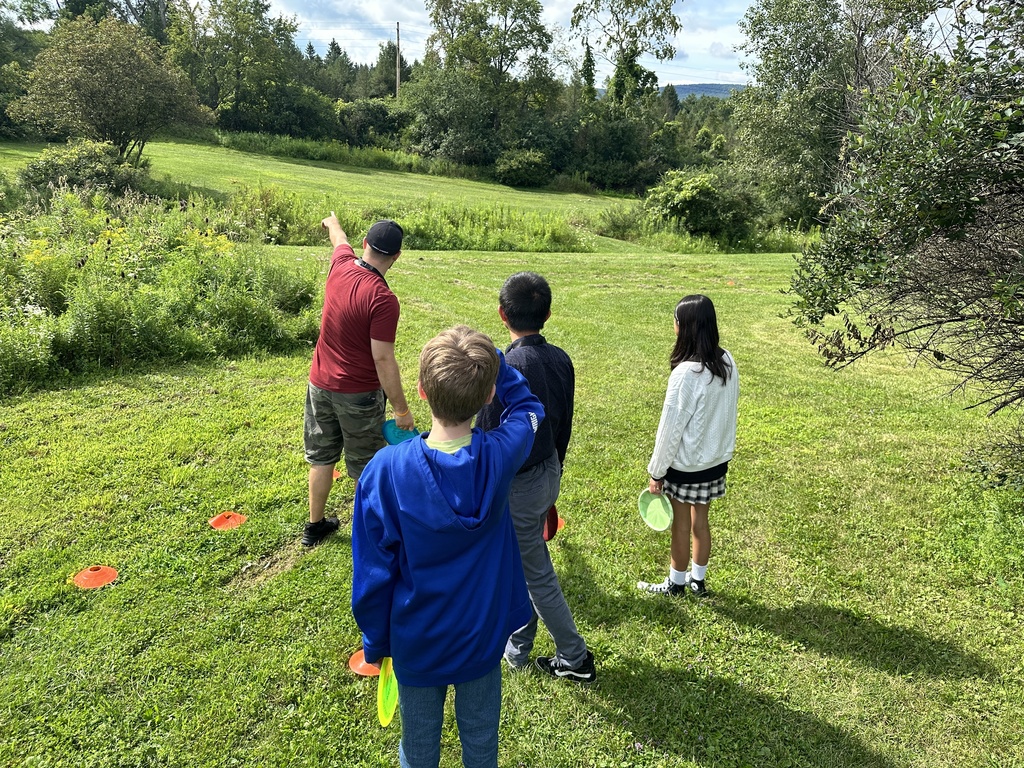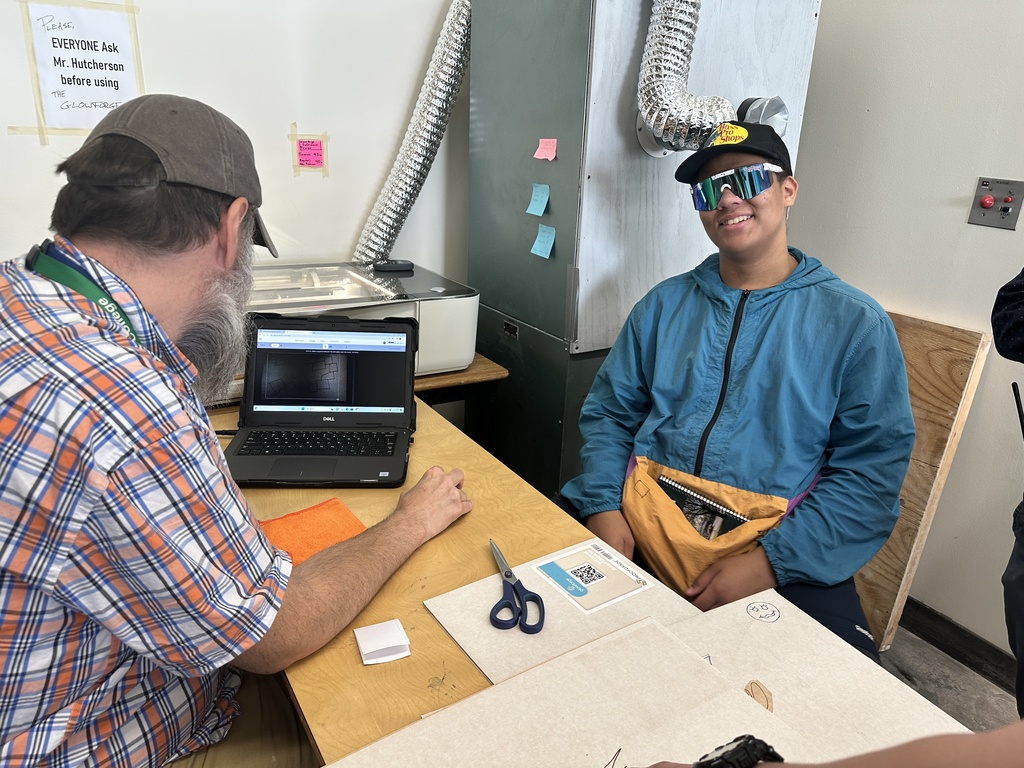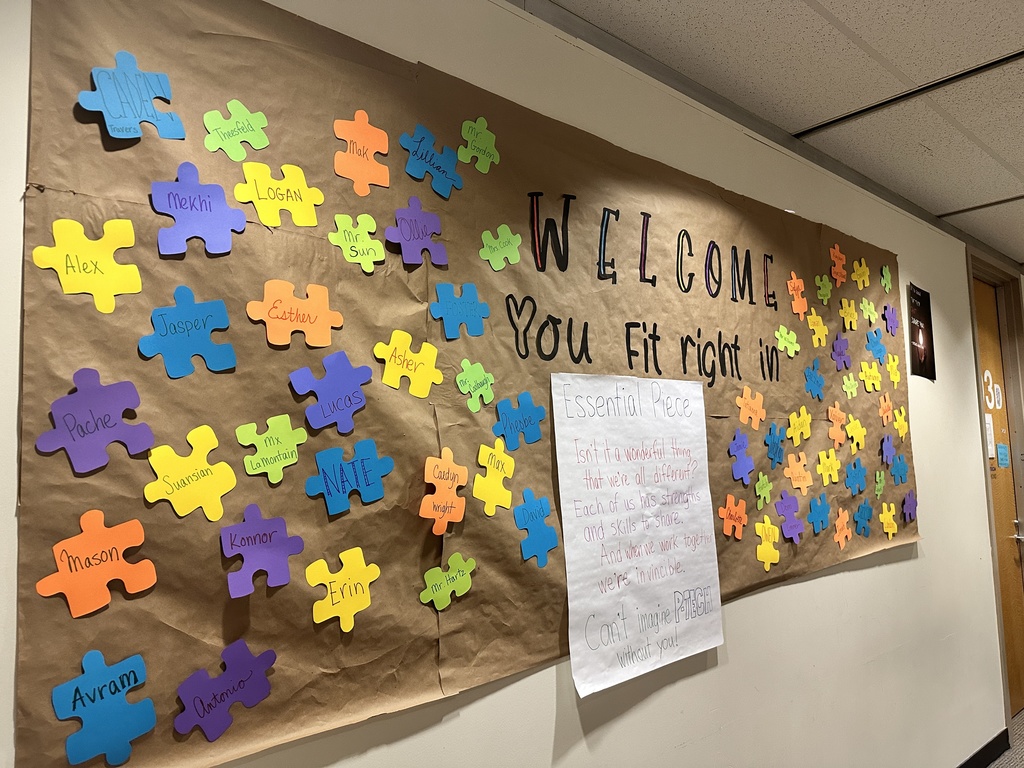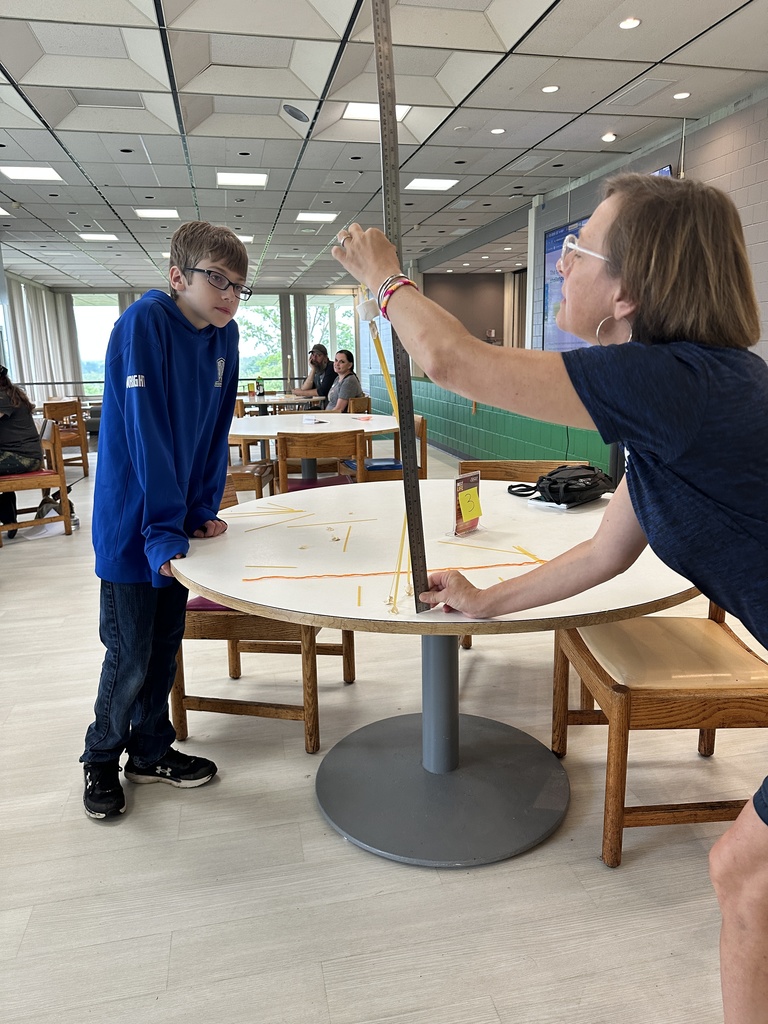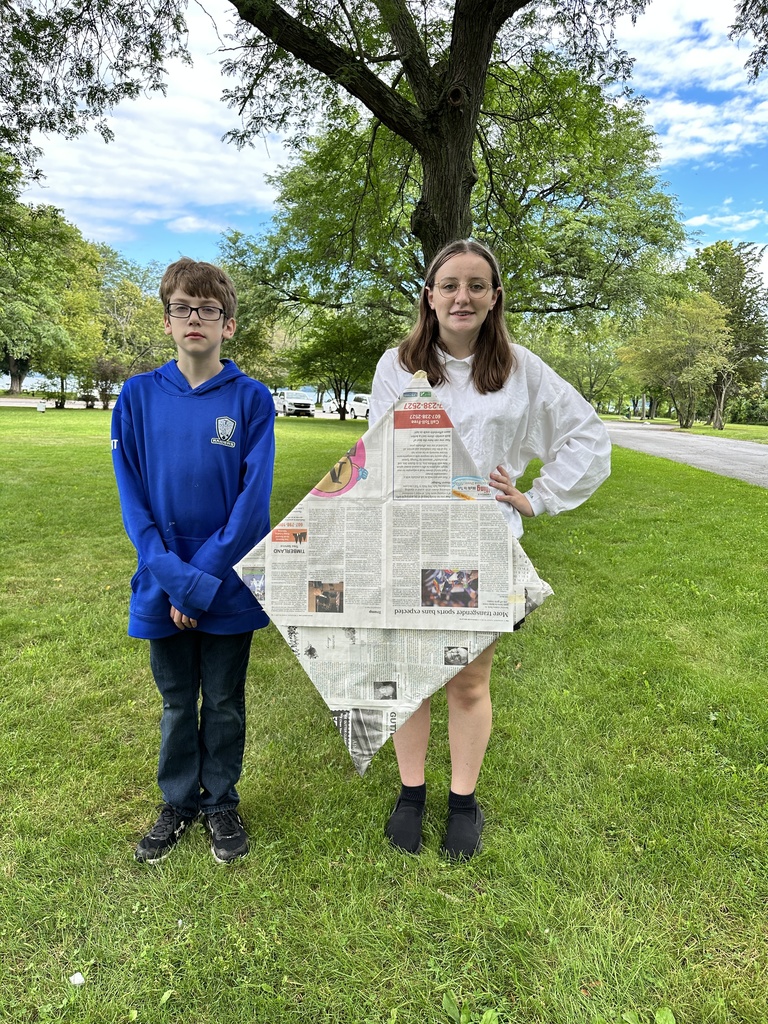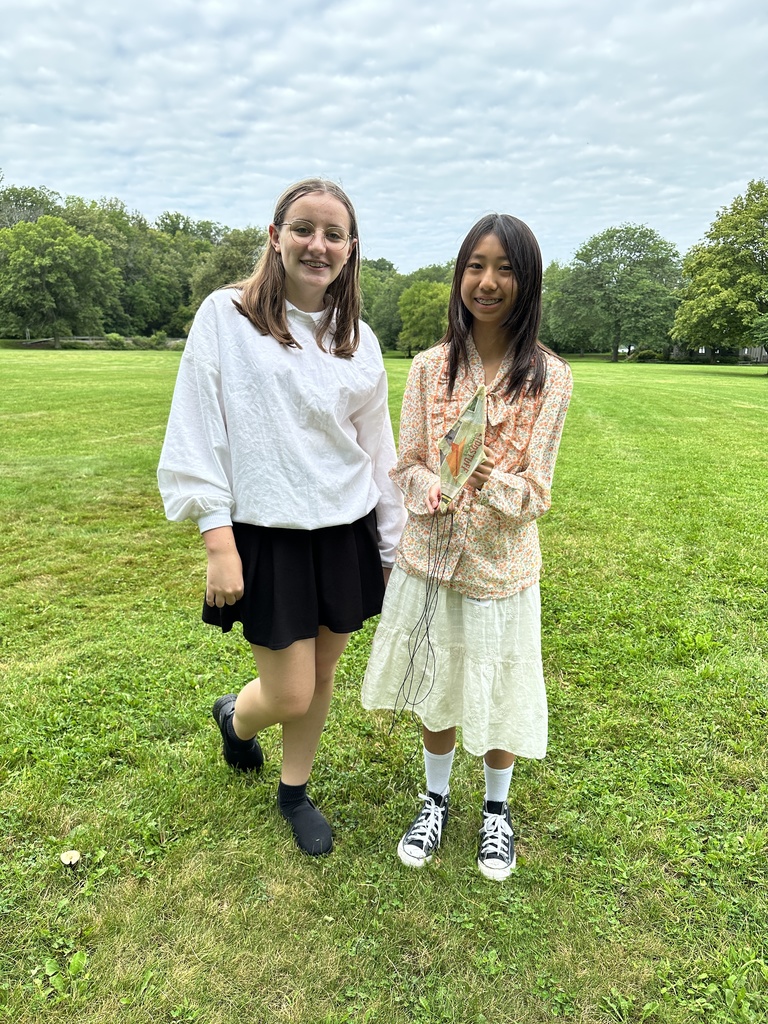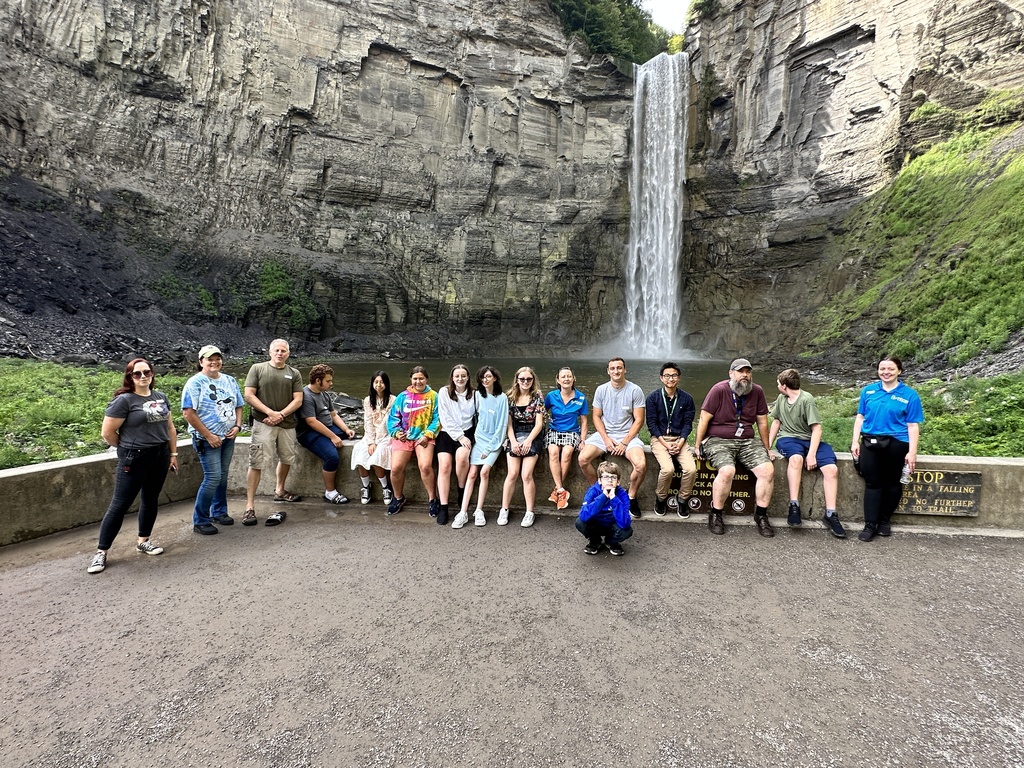 Grooving, Moving, and Making Memories at the Fun-Filled End-of-Summer School Dance! 💃🏻🪩☀️🤩🎤🎵 #BOCESProud #DancingQueensAndKings #DanceToRemember #SummerFun #MakingMemories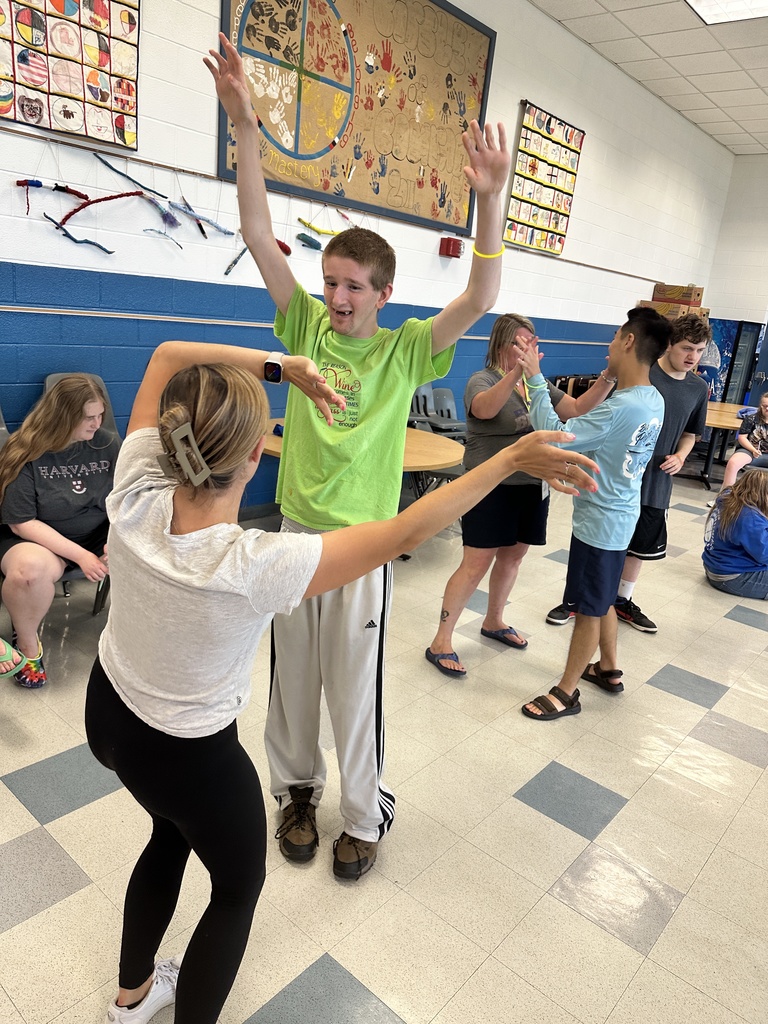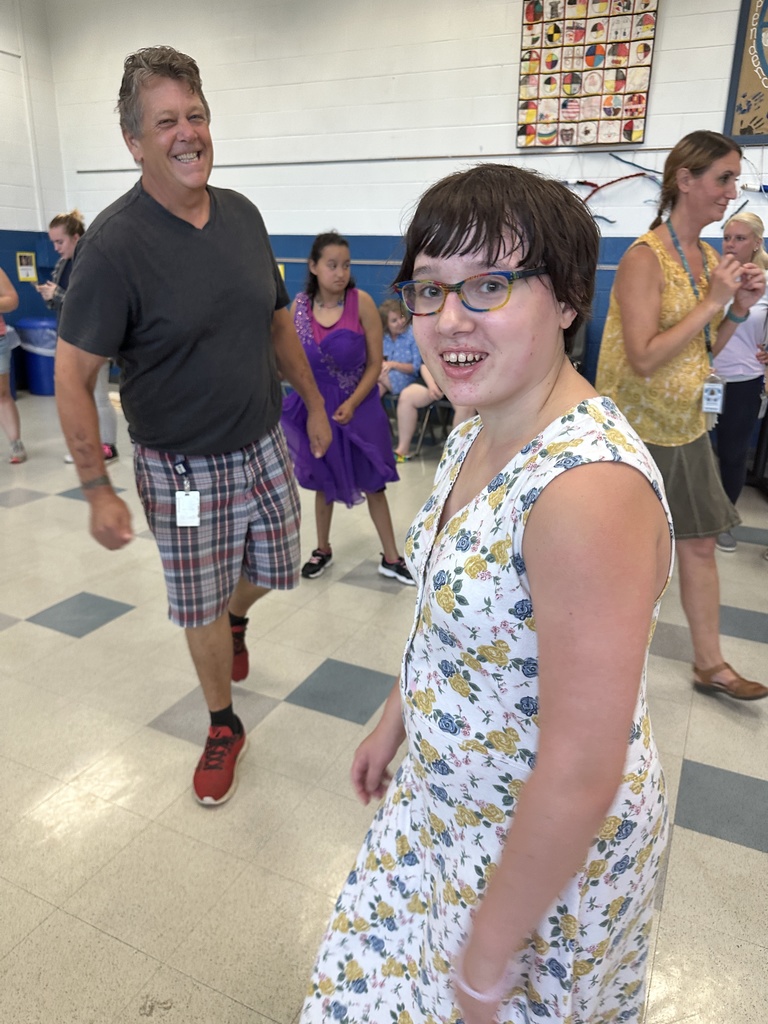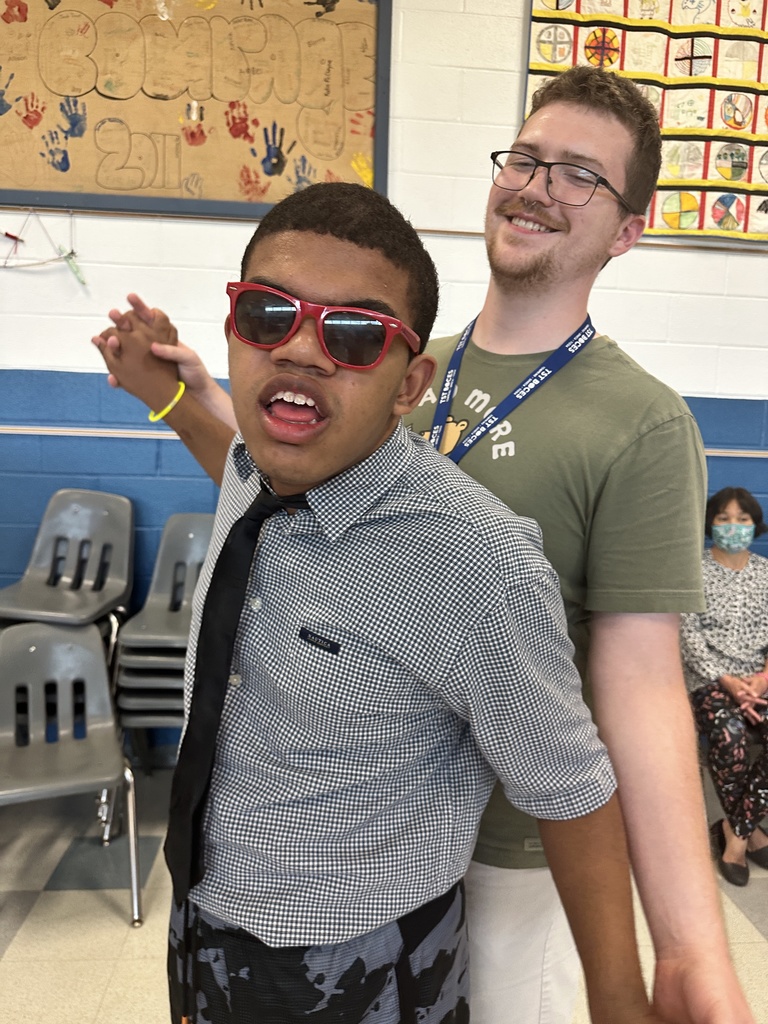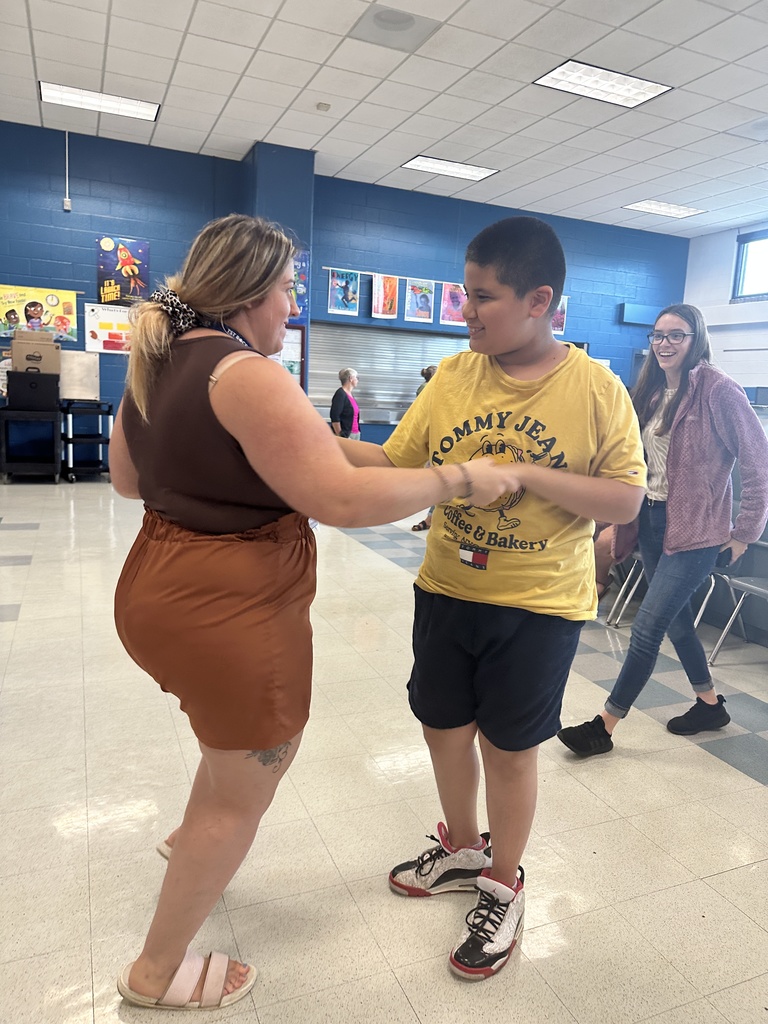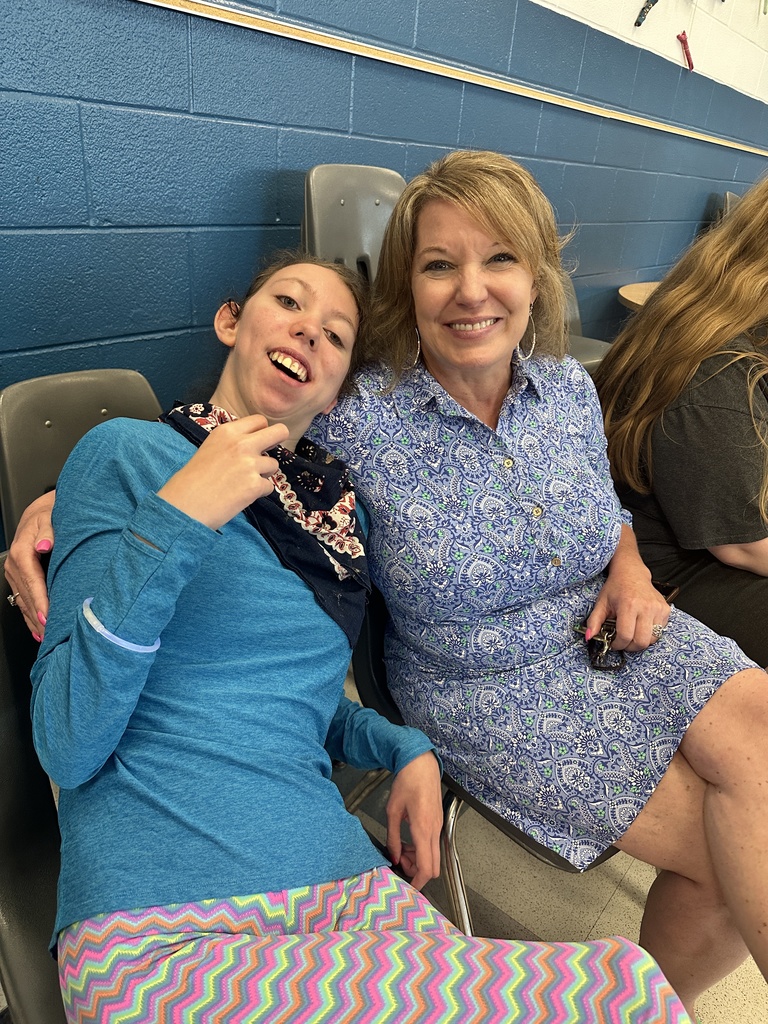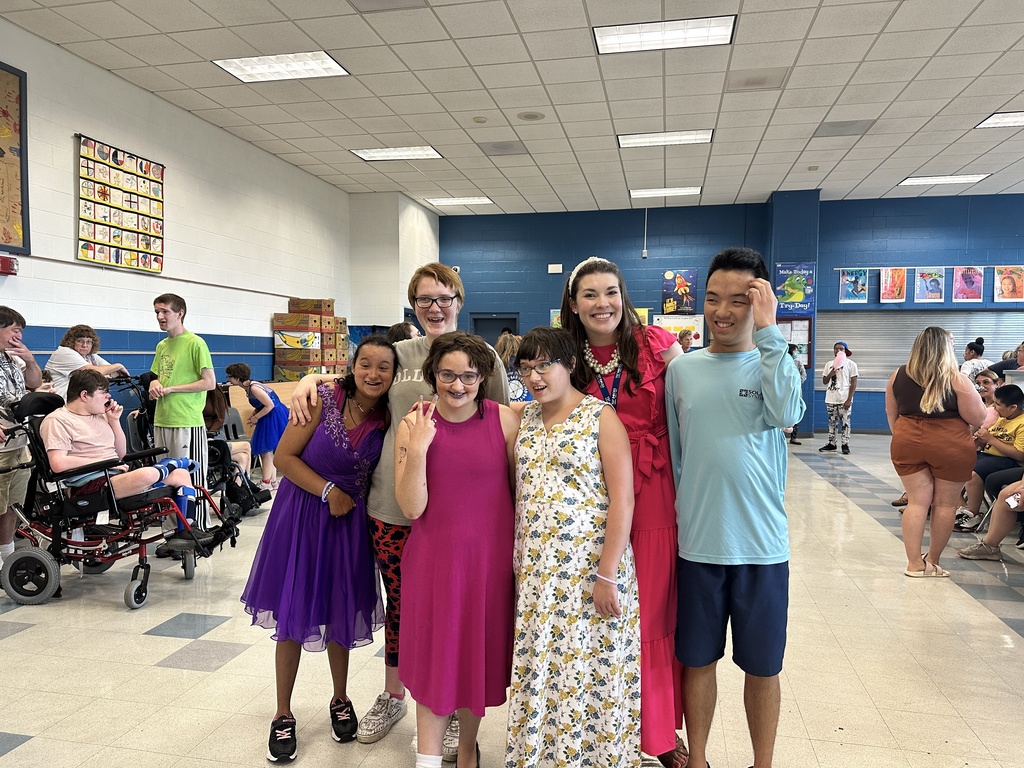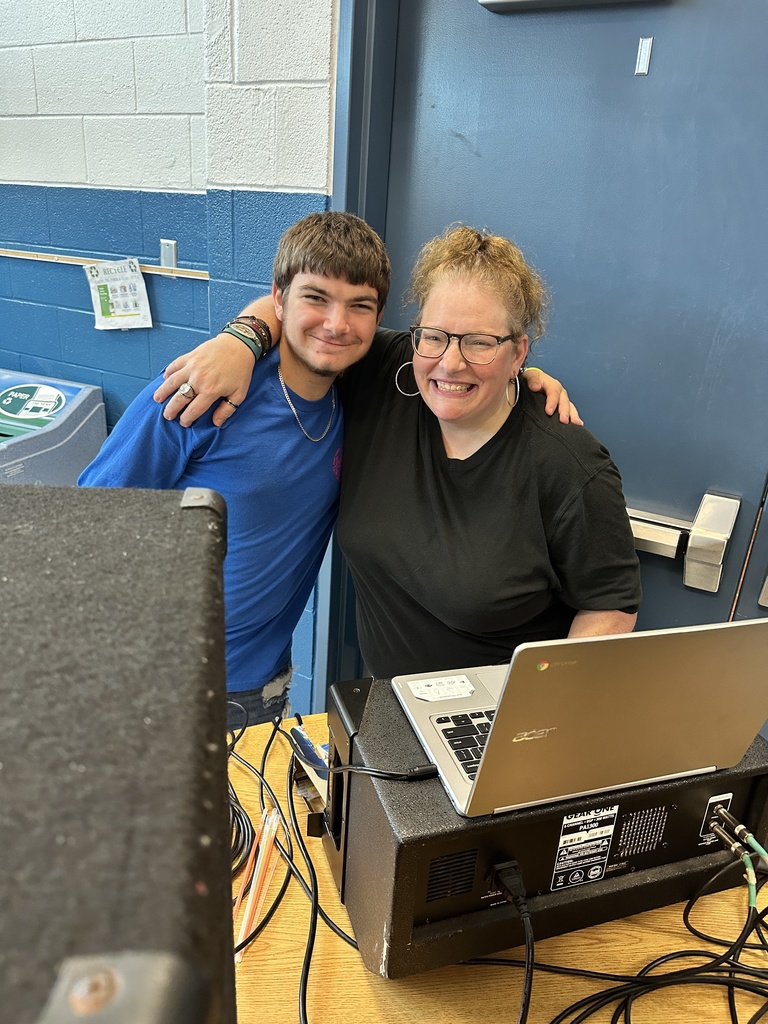 Students enjoyed the Great American Roadtrip of Flavors this past week at TST! 🗺️ From NYC Bagels to Chocolate-Covered Bananas, students devoured iconic flavors & dished out culinary tales! Students sipped on Sweet Tea 🥤, indulged in Whoopie Pies, and sampled Tater Tot Casserole. 🥧 One class made homemade Applesauce infused with Happy Jack's Maple Syrup 🍎🍁 – tapped and bottled right up the road in Locke, NY. This trip was all about savoring the unforgettable flavor destinations, with an emphasis on embracing the goodness of farm-to-table! 🚐🍏 🍽️ #SummerFun #FlavorVenture #FarmToTable #BocesProud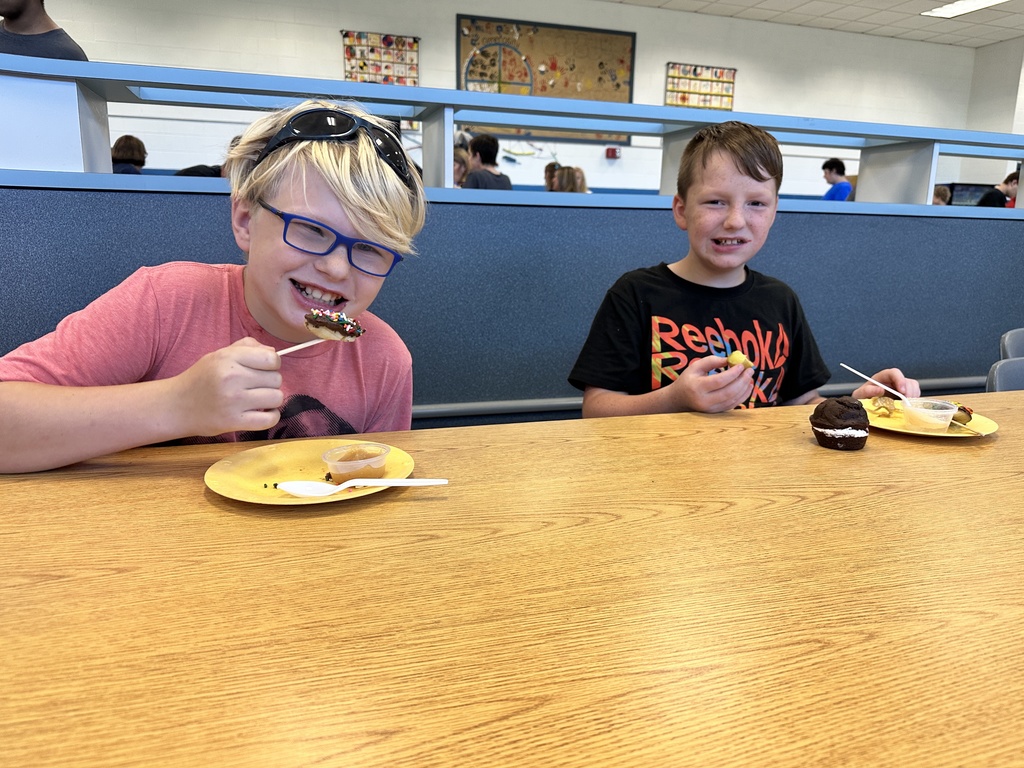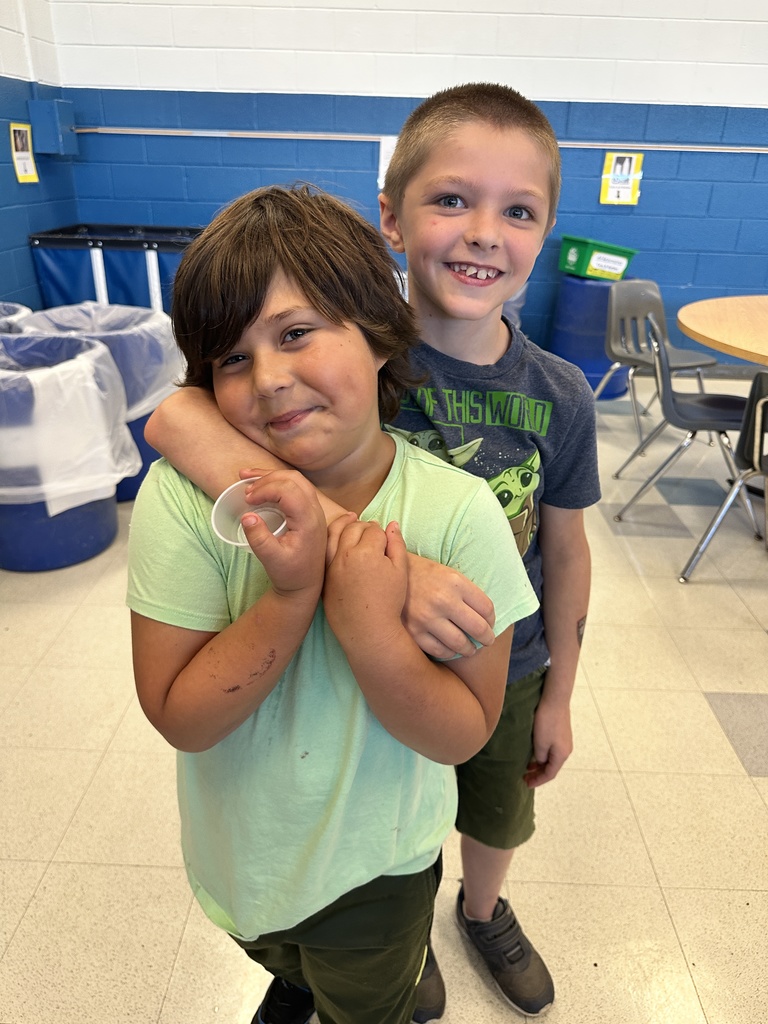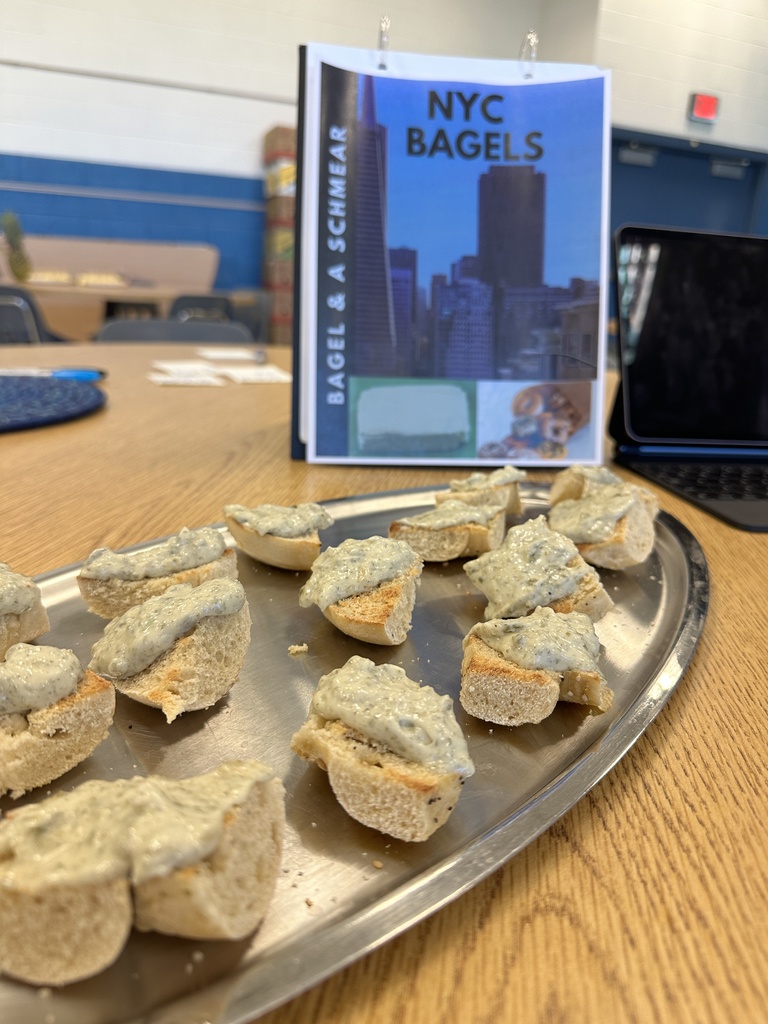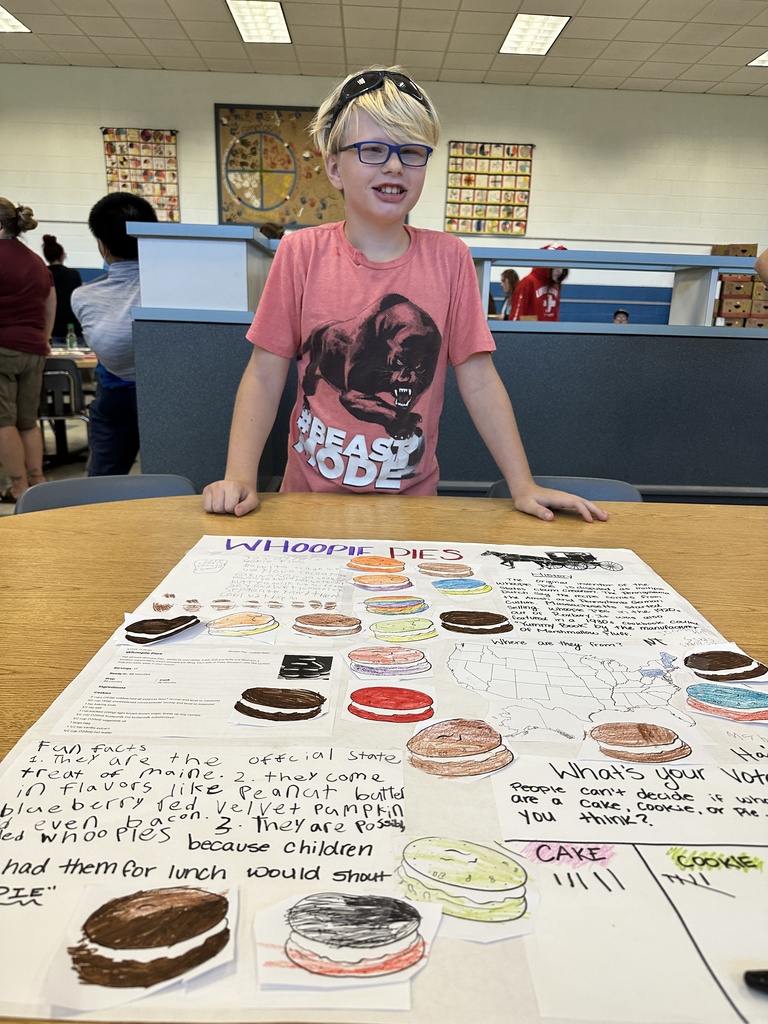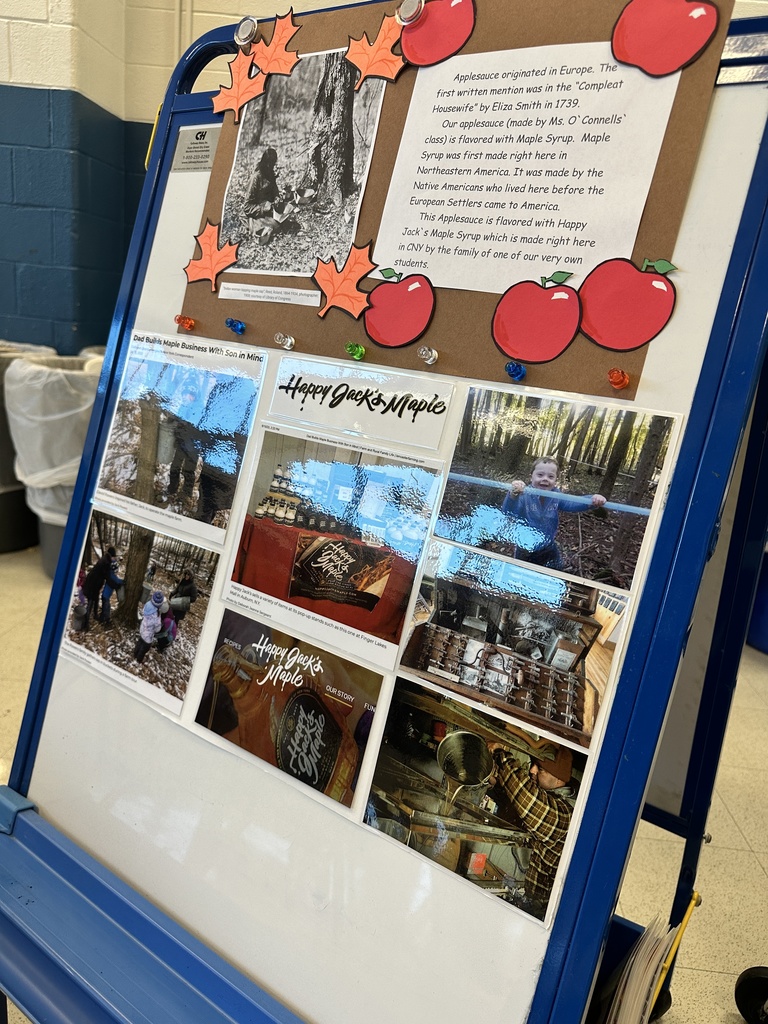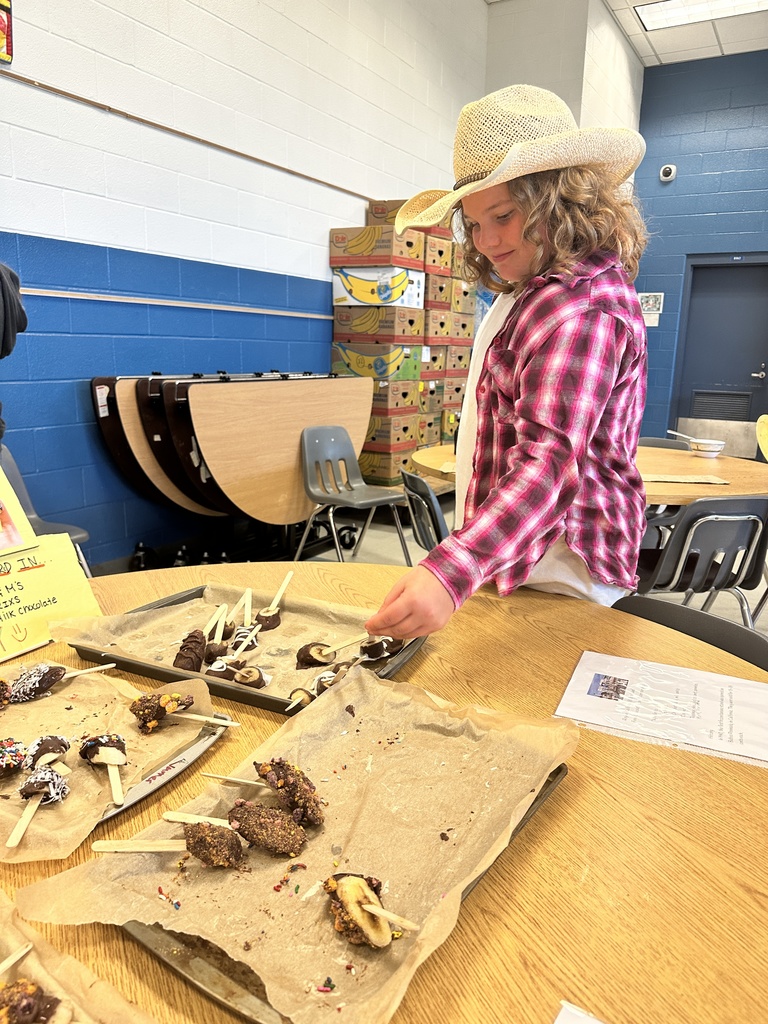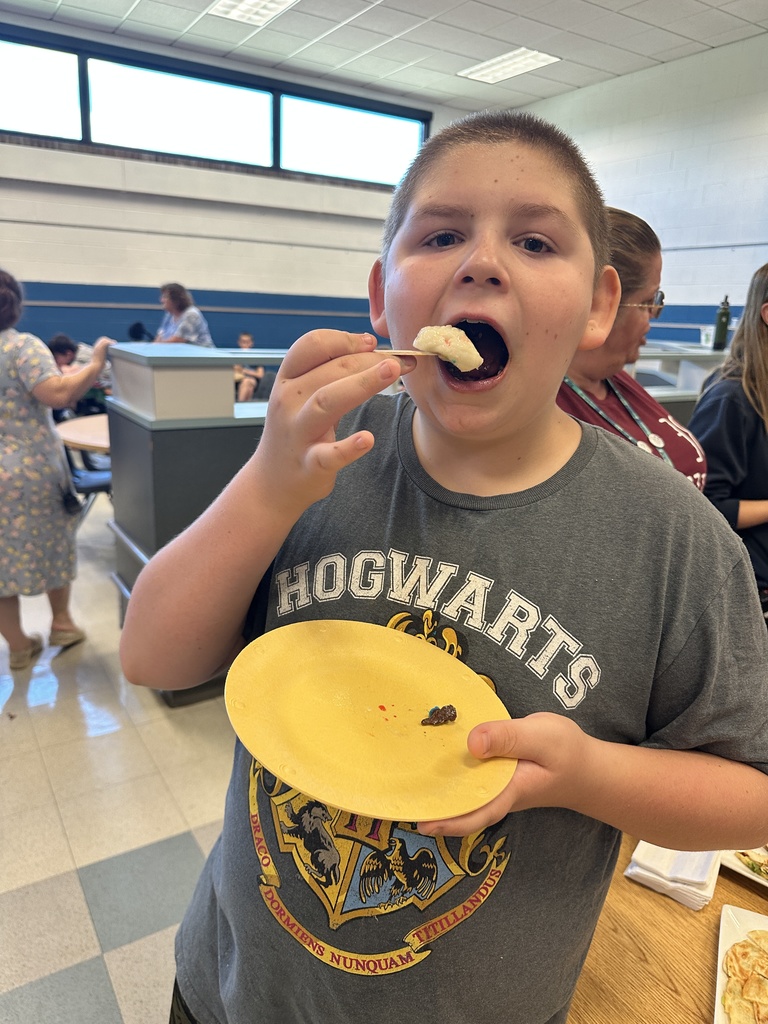 TST BOCES hosts Community Day with Local Heroes from @tompkinssheriff @flyithaca @bangs_ambulance_workers @cornell_univ_police @mfcairmed @nysdec & Cayuga Heights Police Department! Read more ⬇️
https://www.tstboces.org/article/1198566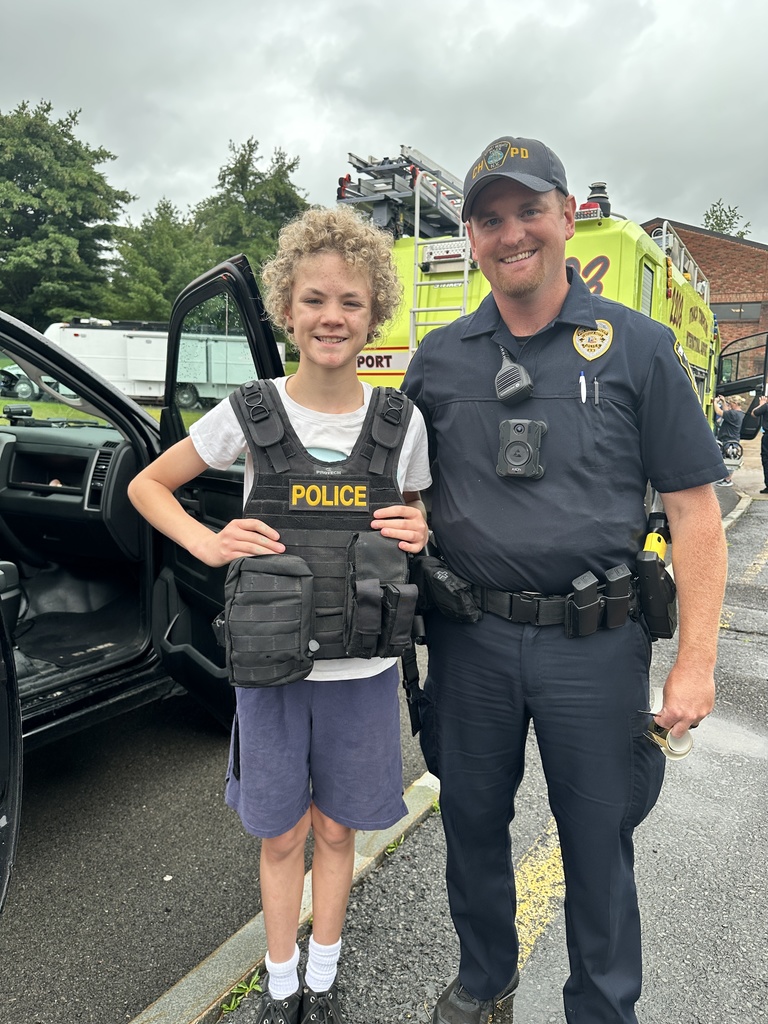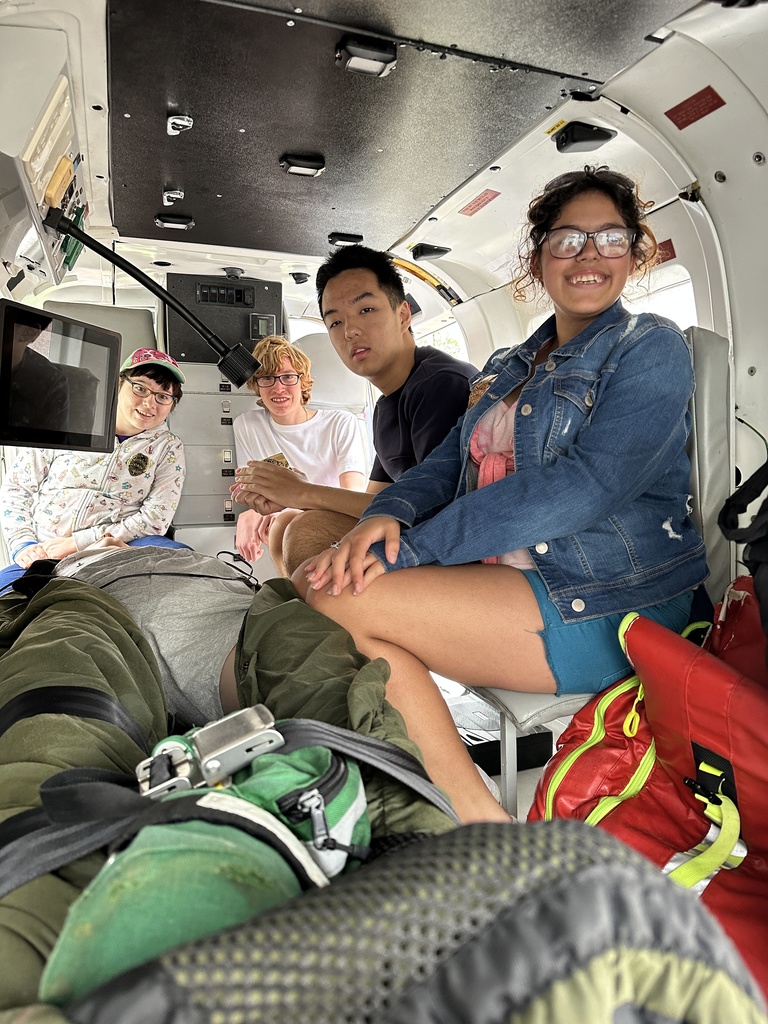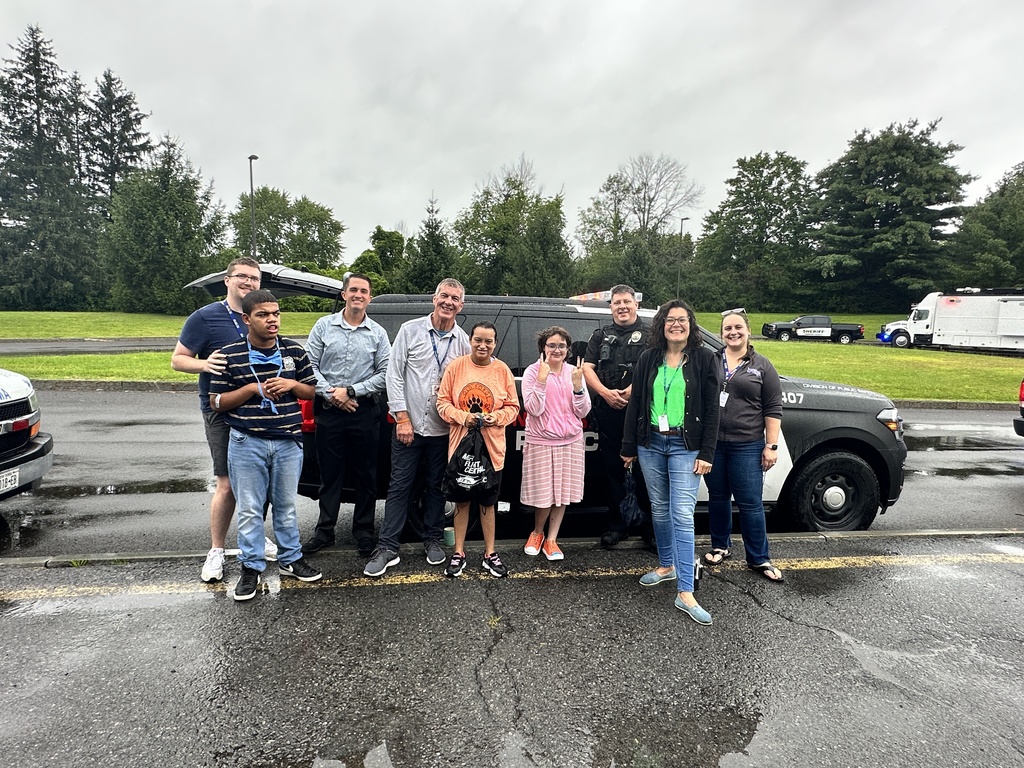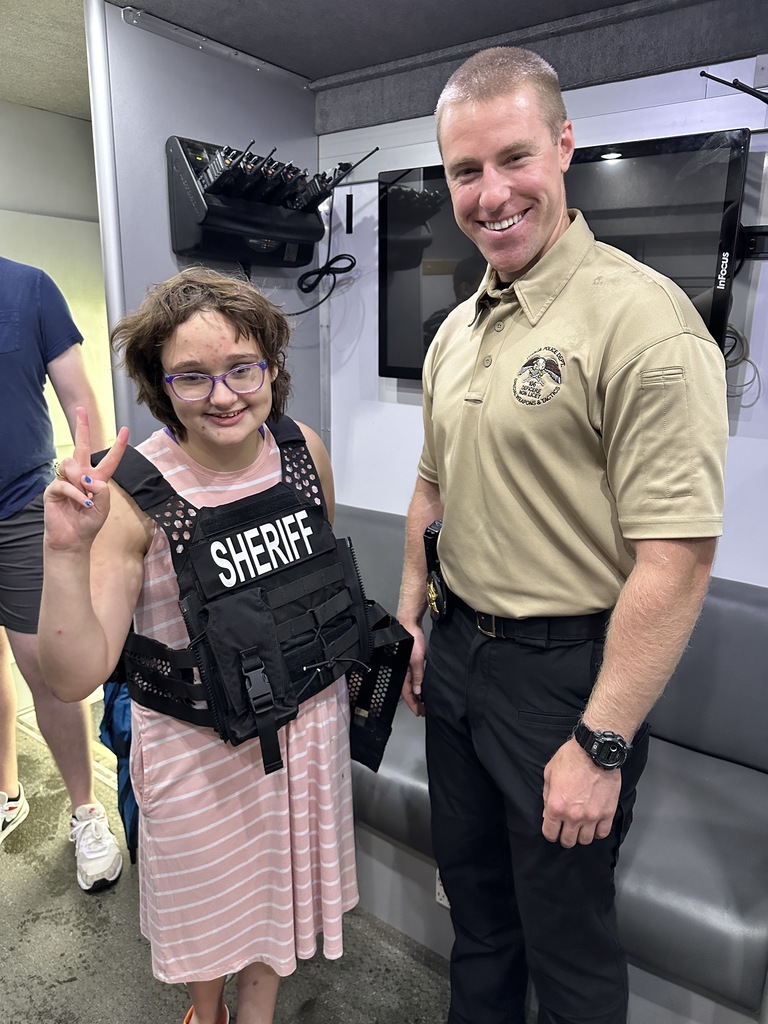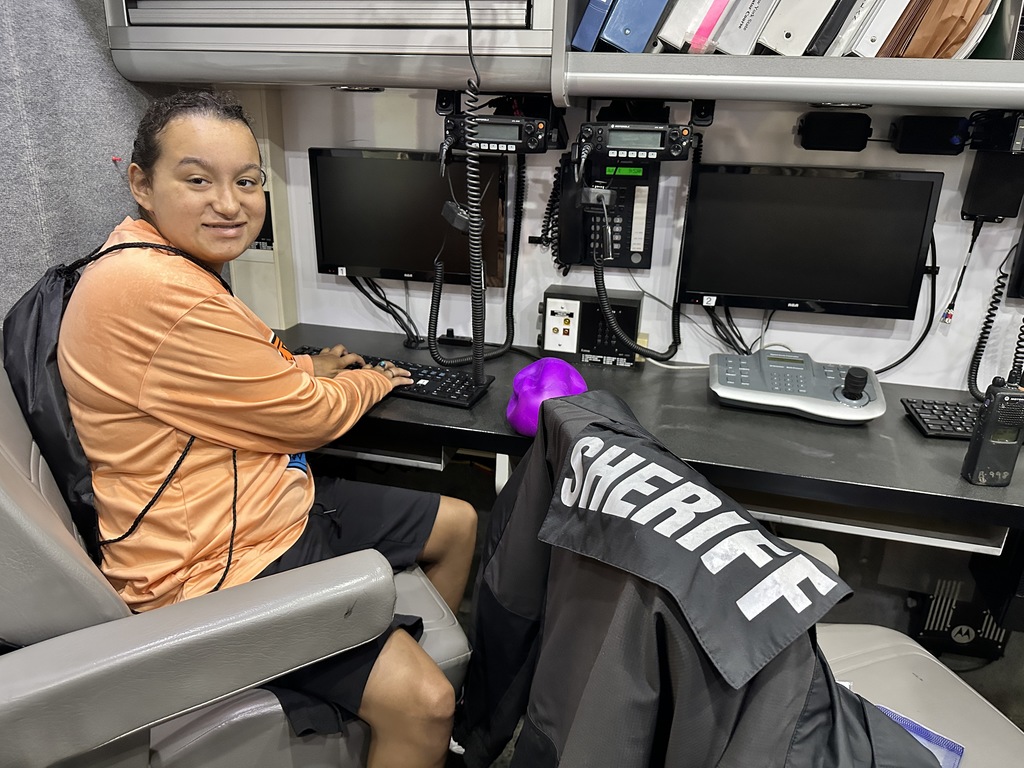 🌟 TST BOCES Hiring Event – August 22nd 🌟 Are you looking for an incredible opportunity to make a meaningful impact on students' lives? Look no further! TST BOCES is excited to announce our Hiring Event on August 22nd, where we are seeking dedicated individuals like you to join our team of exceptional educators and support staff. Positions Available: 🔹 Teacher Aides 🔹 Teacher Assistants 🔹 Special Education Monitors 🔹 Teacher Aide/Bus Drivers 🔹 Substitutes for Nurses, Bus Drivers, Cleaners, Special Ed Monitors, Teacher Aides, Teacher Assistants, and Teachers. Don't miss out on this opportunity to shape young minds and create a brighter future! Secure your spot for open interviews at the TST BOCES Campus on AUGUST 22nd by filling out the quick and easy form provided in the link below. 📝
https://docs.google.com/forms/d/e/1FAIpQLSfTJalGyBy09RJ67uY1BM8wko8RKPTCs_26wzfNfy2stquWMg/viewform?pli=1
During the event, our staff will be on hand to guide you through the application process and answer any questions you may have. Be prepared for in-person interviews as we aim to onboard successful candidates on that day! See you on August 22nd! 🗓️ Together, let's make a positive impact on the lives of students and create an exceptional learning experience! 📚✨ #TSTBOCES #BOCESProud #HiringEvent #EducationOpportunity #JoinOurTeam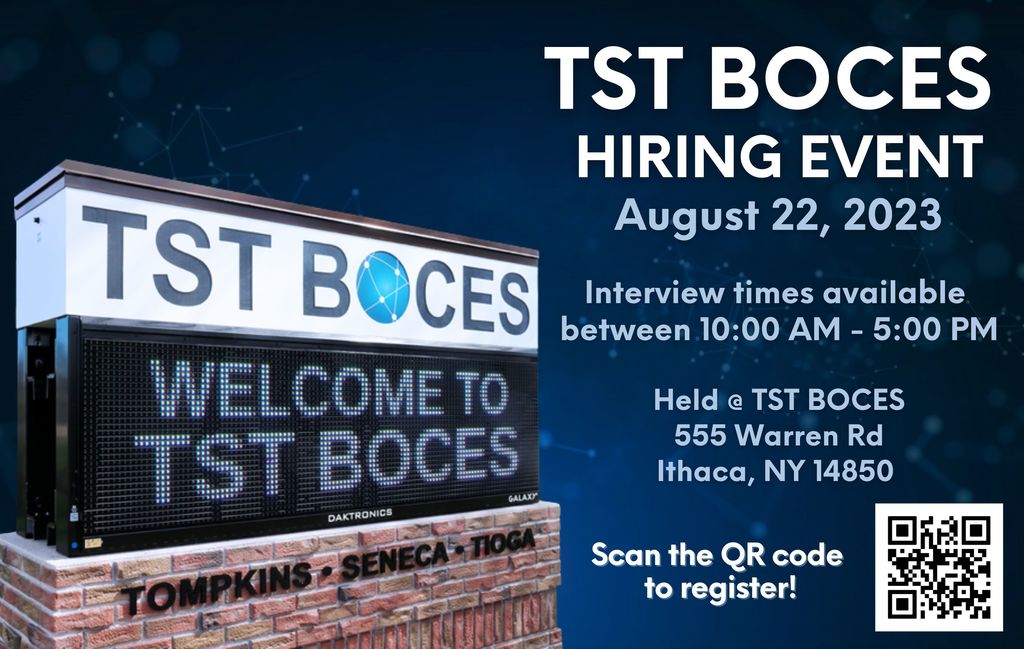 Due to unforeseen weather circumstances, the Spring-Into-Action event has been postponed likely until early fall. We'll provide an update when more information is available.

The 10th Annual Completer Ceremony is coming up so mark your calendars! It will be taking place on June 15th, 2023 at Tompkins Cortland Community College's Gymnasium from 5-7pm! We hope to see you there!