October 17 through 21 is School Board Recognition Week! Thank you for all you do for our TST Community: 💙Shannon Brock 💙Danielle Chase 💙Linda Competillo 💙Bradley Grainger 💙Linda Padgett 💙Linda Pasto 💙Melissa Rynone 💙AnnMarie Streeter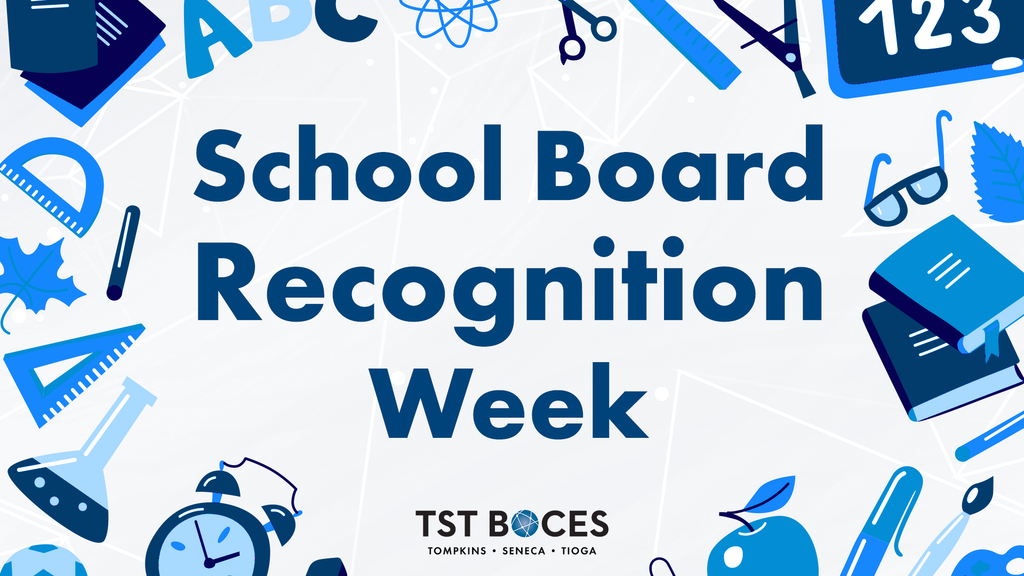 Calling all TST parents! Join us at our TST BOCES Fall Open House on October 12 from 5:00 to 6:30pm! Whether your student attends Smith School, Regional Alternative School or one of our many Career and Tech programs, come meet our instructors, tour program locations and learn more about the exciting school year ahead!
We are proud to be part of the 26th annual World of Skills Job Fair on Wednesday, August 31st, 9AM – 12 noon @ Hotel Ithaca Come meet over 30 attending employers looking for qualified candidates to fill open positions! Beechtree, Catholic Charities, Cayuga Addiction Recovery Services, Childhood Development Council, Cleantec Services, Coddington Road Community Center, Cornell University, Express Employment Professionals, Finger Lakes Independence Center, Hospicare, Hotel Ithaca, Ithaca Neighborhood Housing Services, JM Murray, Kendal at Ithaca, Lakeview Health Services, NY Army National Guard, OCFS Finger Lakes, Racker Center, Qualtek Wireless, Sunbeam Candles, Tompkins County, Tompkins Community Bank, Unity House, Workforce NY, YMCA, Youth Advocate Program, & many more…
ATTENTION LEADERS -- YOU DON'T WANT TO MISS THESE UPCOMING CLASSES! ANNUAL RECALIBRATION OF LEAD EVALUATORS: AUGUST 16 - AM AUGUST 16 - PM SEPTEMBER 6 NEW LEADER EVALUATION SERIES: AUGUST 2 AUGUST 4 AUGUST 24 AUGUST 31 AND 4 of the 6 available PLC sessions on Wednesday, September 7 - October 12 (9-10 am) Register in Frontline!